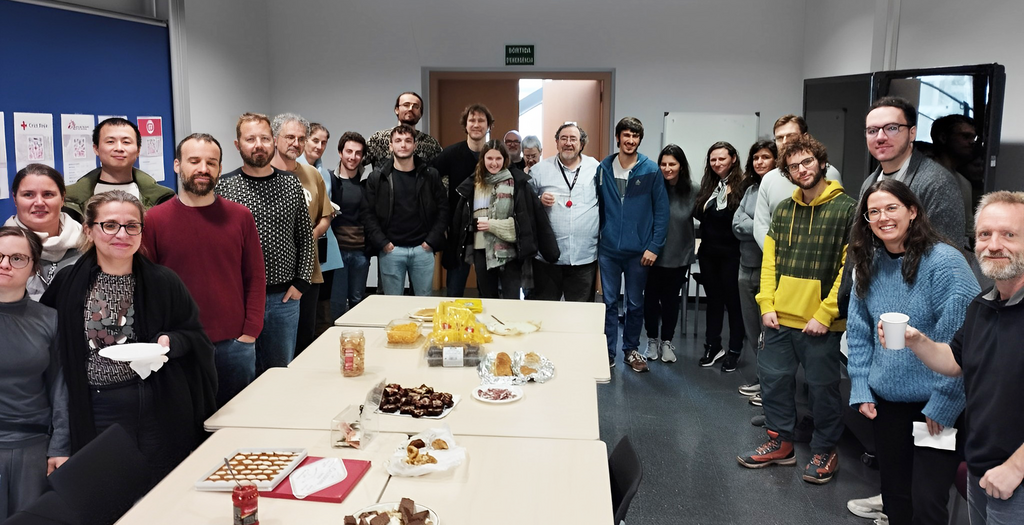 El personal del Centre de Recerca Matemàtica va realitzar una trobada el 27 de febrer per ajudar a recaptar donacions en ajut a les víctimes dels terratrèmols que han afectat Turquia i Síria.
Aquest dilluns el personal del Centre de Recerca Matemàtica es va reunir per recaptar fons per assistir a les víctimes dels terratrèmols de Turquia i Síria. Durant l'esmerçar-dinar, al qual varies persones van col·laborar portant menjar i begudes, es va animar a la gent a fer les seves aportacions, tant en metàl·lic com a traves de les diferents ONGs que estan treballant en les tasques de suport a la població per pal·liar els efectes d'aquest desastre natural.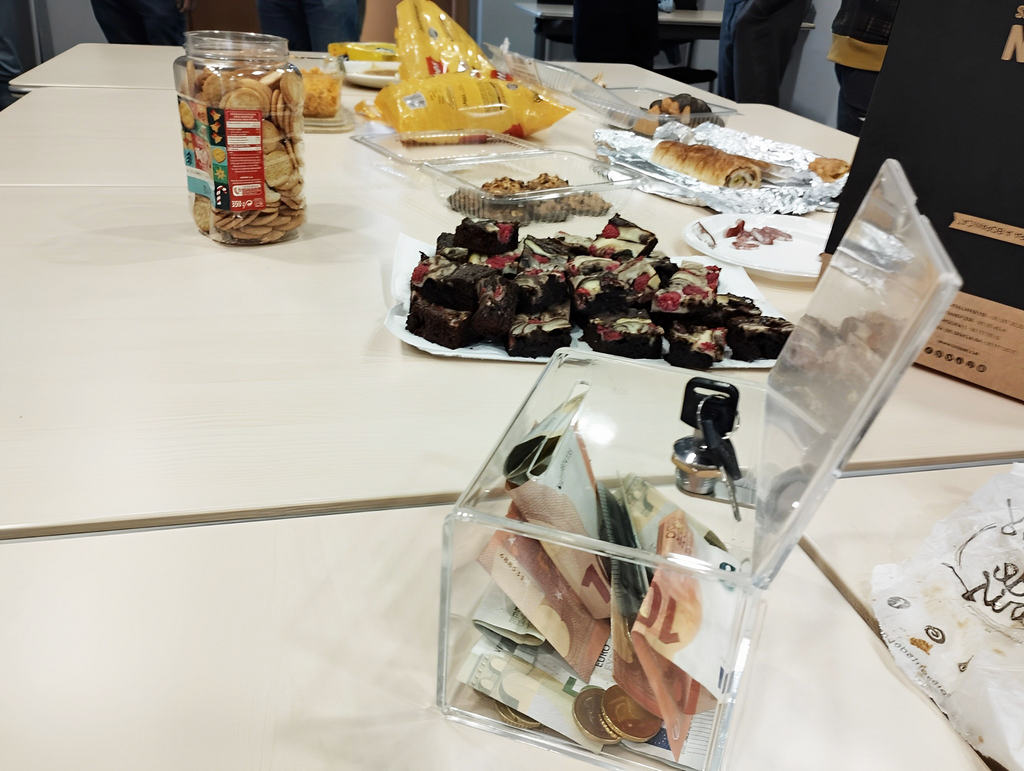 Els sismes, amb una magnitud 7,8 i 7,5 a l'escala sismològica de magnitud de moment (MW), es van produir el passat 6 de febrer amb unes nou hores de diferencia i van deixar greus danys al sud de Turquia i a Síria. La ubicació del terratrèmol el situa a les proximitats d'una triple unió entre les plaques tectòniques d'Anatòlia, àrab i africana. La falla d'Anatòlia oriental, en particular, té uns 700 quilòmetres de llargada i s'ubica en una zona molt poblada.
Aquests dos terratrèmols, juntament amb les repliques subsegüents, han causat fins al moment més de 50.000 morts i 120.000 ferits. A la pèrdua de vides humanes s'hi ha de sumar la destrucció material i el desplaçament de població en conseqüència, i també la pèrdua de patrimoni cultural a les zones afectades.
Durant la trobada Álvaro González, investigador Postdoctoral Juan de la Cierva i membre del grup de recerca en sistemes complexos del CRM, va explicar les causes i diferents formes que poden agafar aquests fenòmens naturals, així com els riscos per a la població que viu en zones on l'activitat sísmica és més habitual.

CRM Comm Team
Anna Drou | Pau Varela
Subscribe for more CRM News
Stay updated to our mailing list to get the lastest information about CRM activities.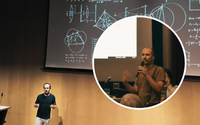 El Centre de Recerca Matemàtica va participar a la Nit de la Recerca Europea, un esdeveniment públic destinat a acostar la ciència i la investigació a públics de totes les edats i difondre la innovació d'una...