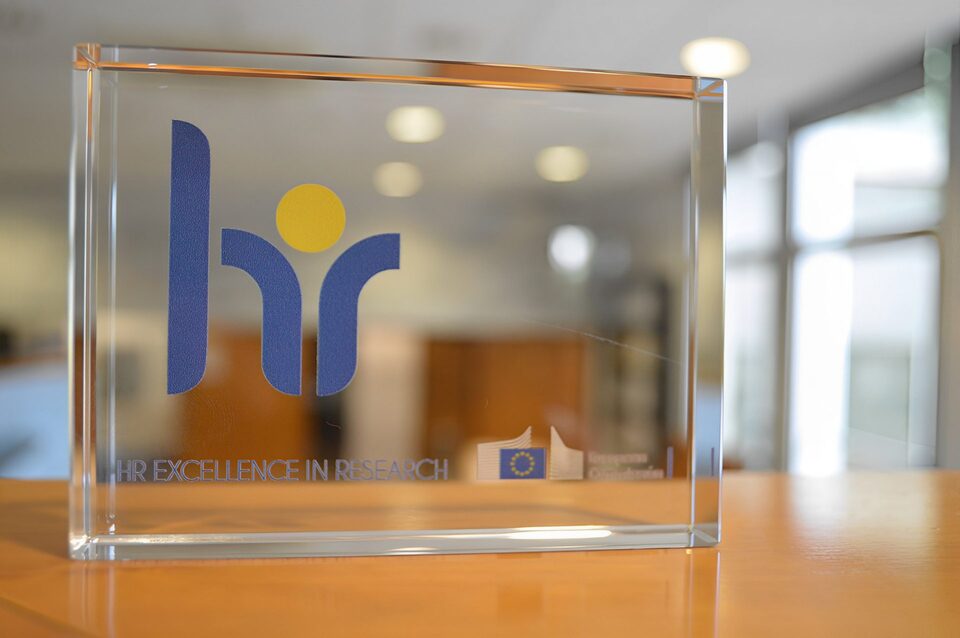 Tres experts de la Comissió Europea  van visitar el CRM durant el passat mes d'abril per realitzar l'avaluació del segell d'excel·lència HRS4R (Human Resources Strategy for Researchers). 
El Centre de Recerca Matemàtica ostenta des de 2015 l'acreditació HRS4R, concedida per la Comissió Europea a les institucions de recerca que han avançat en l'alineació de les seves polítiques de recursos humans amb els principis establerts a la Carta Europea d'Investigadors i el Codi de conducta per a la contractació de personal investigador.
Com a part del procés de seguiment del compliment amb els requisits d'aquest segell, tres experts de la Comissió Europea van visitar el CRM per entrevistar-se amb representants de tots els membres de la comunitat investigadora del centre (estudiants de doctorat, investigadors postdoctorals i investigadors principals) , així com amb els òrgans de direcció. Durant la seva visita, els experts van realitzar un anàlisi de tota la informació i accions realitzades des de l'obtenció del segell, així com una exhaustiva feina per conèixer a fons les pràctiques del centre en matèria de gestió del talent investigador.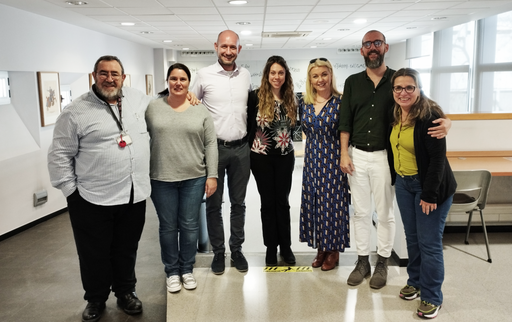 Els experts, que provenien d'universitats d'Irlanda, Itàlia i Bòsnia Hercegovina, van valorar molt positivament l'ambient de treball del centre, ja que tots els entrevistats durant la visita van expressar la seva satisfacció amb les seves condicions de treball i els recursos als que tenen accés. En particular es va considerar com a molt bona pràctica la política de 'porta oberta' de la direcció del CRM per tractar qualsevol incidència, i també la proximitat de l'oficina de suport a la recerca. Durant les entrevistes també va quedar palesa que la comunitat investigadora està informada dels avanços relacionats amb el programa de l'HRS4R, com ara la recent elaboració del protocol anti-assetjament del centre. Els experts també es van mostrar satisfets al conèixer les sinergies i col·laboracions del CRM amb altres institucions, com es el cas del procés d'adscripció d'investigadors de tres de les principals universitats catalanes.
El pla d'acció vigent és el tercer des de l'obtenció del segell. Durant tots aquests anys s'han dut a terme accions per millorar la transparència en els processos de selecció del personal investigador, fer accessible tota la informació en relació als drets i deures dels treballadors, així com accions enfocades a millorar febleses del centre com ara l'escletxa de gènere existent, un dels reptes més importants en matèria de recursos humans al CRM.
Amb la renovació del segell HRS4R, es reconeix la participació i la implicació de tota la comunitat investigadora del centre, així com la dedicació dels òrgans de direcció i l'àrea de suport a la recerca per posar els màxims recursos possibles a disposició de l'estructura de recerca del CRM. La convergència de les polítiques de recursos humans amb els principis fomentats per la Comissió Europea és especialment important en el marc del desplegament del projecte María de Maeztu aconseguit fa un any.

CRM Comm Team
Anna Drou | Pau Varela
Subscribe for more CRM News
Stay updated to our mailing list to get the lastest information about CRM activities.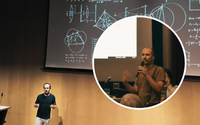 El Centre de Recerca Matemàtica va participar a la Nit de la Recerca Europea, un esdeveniment públic destinat a acostar la ciència i la investigació a públics de totes les edats i difondre la innovació d'una...