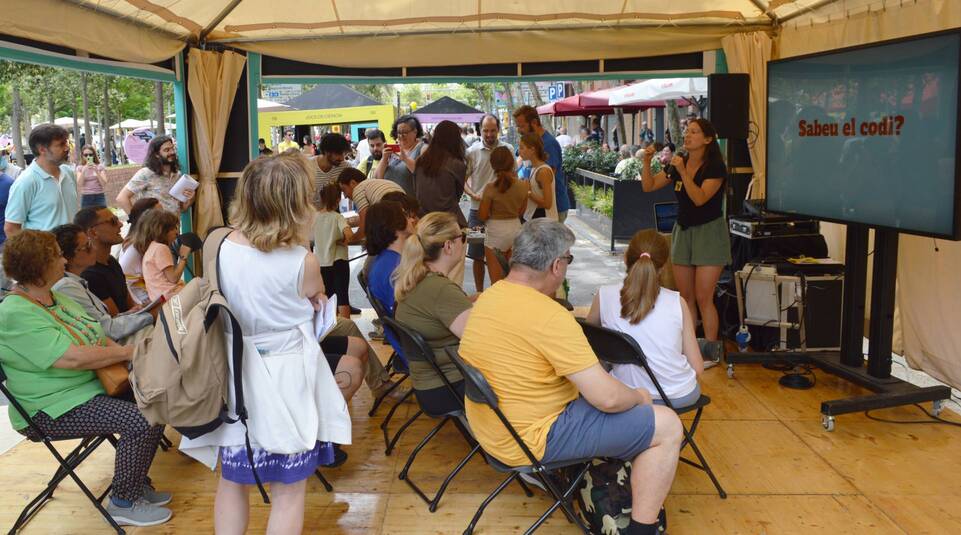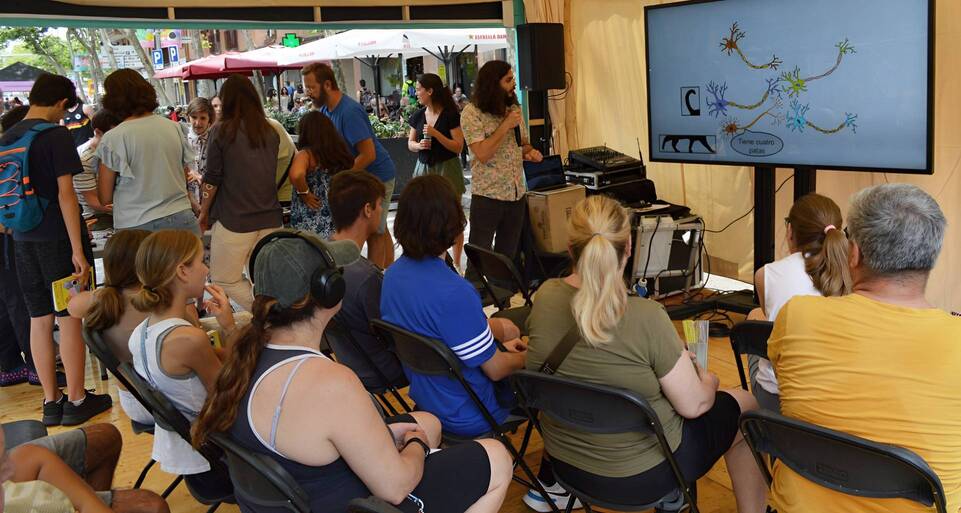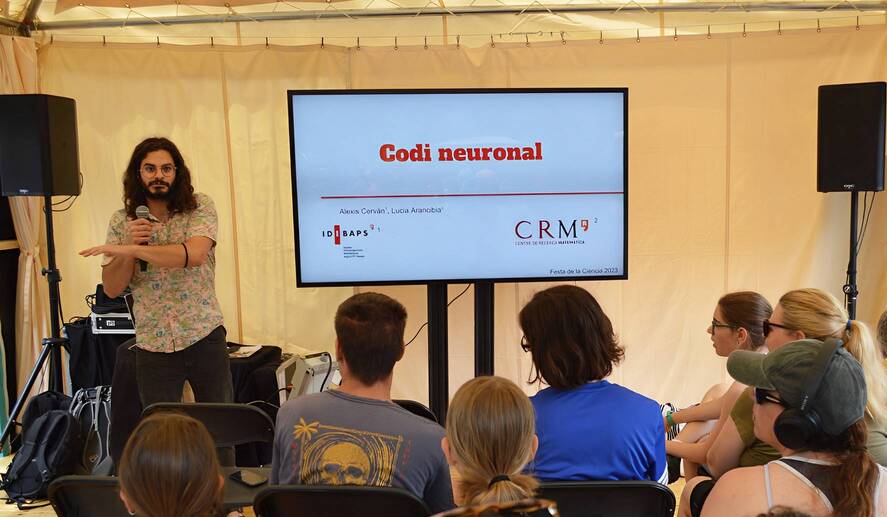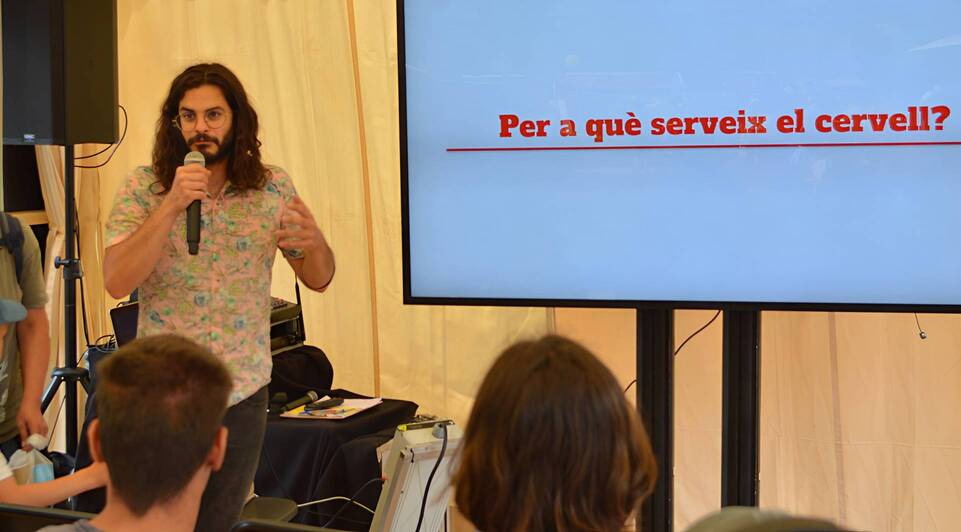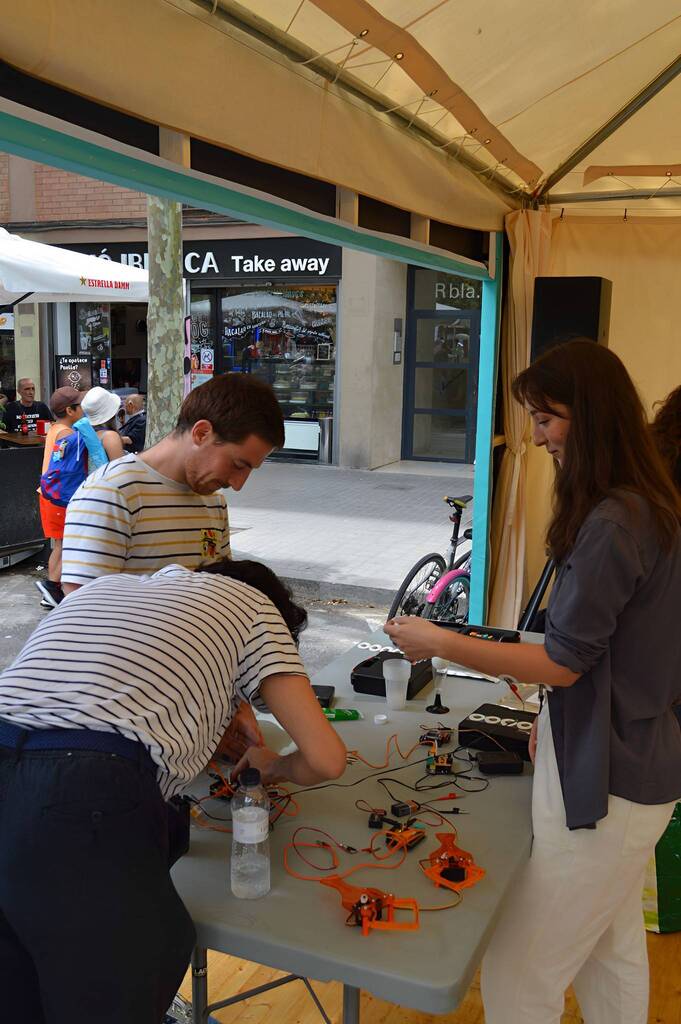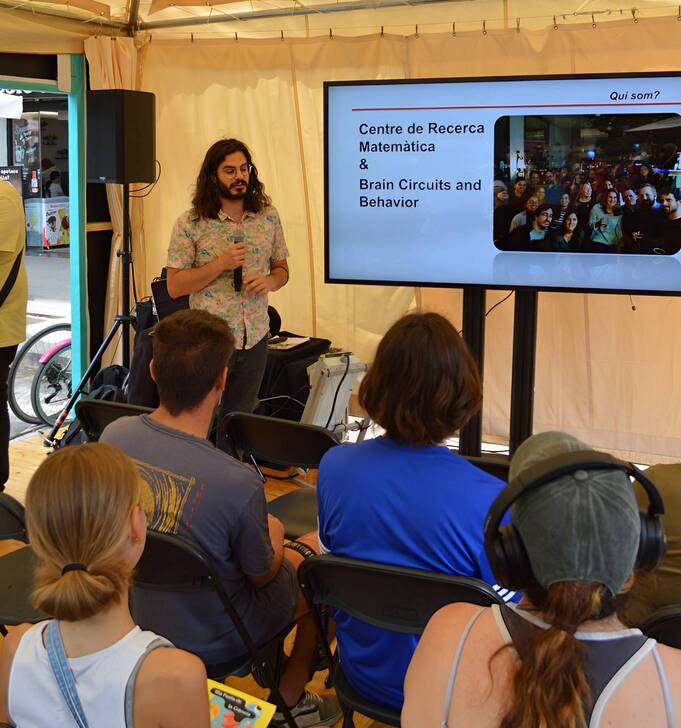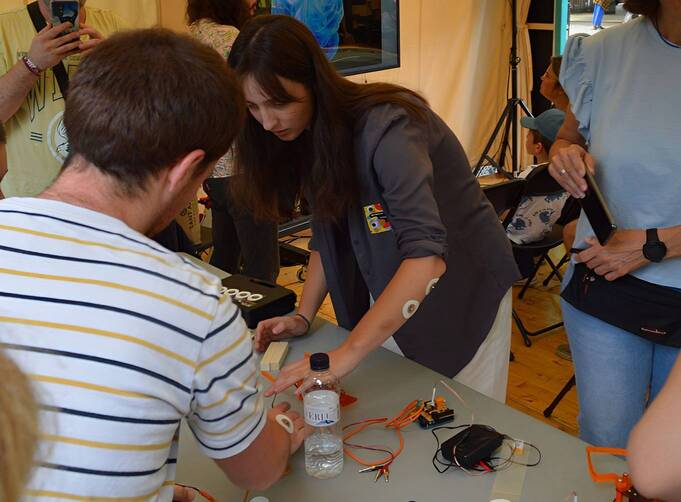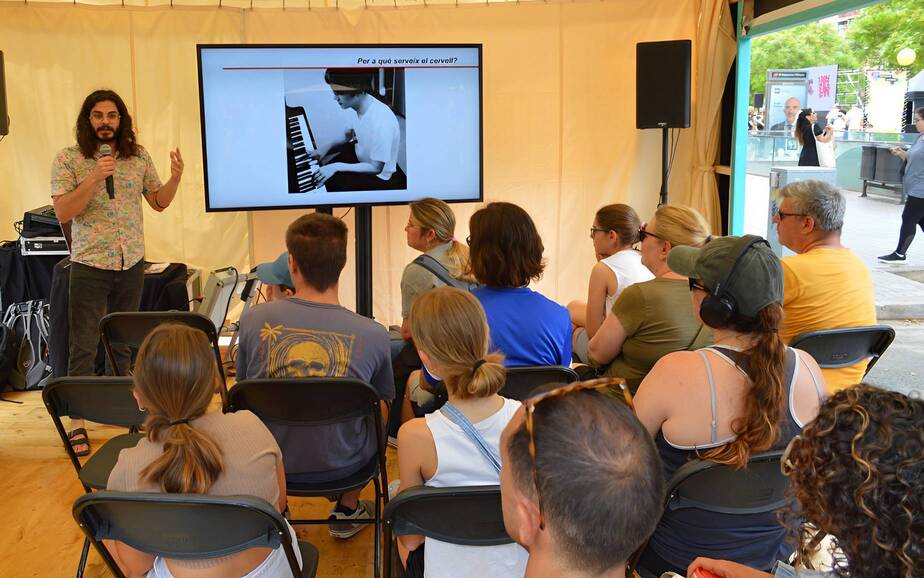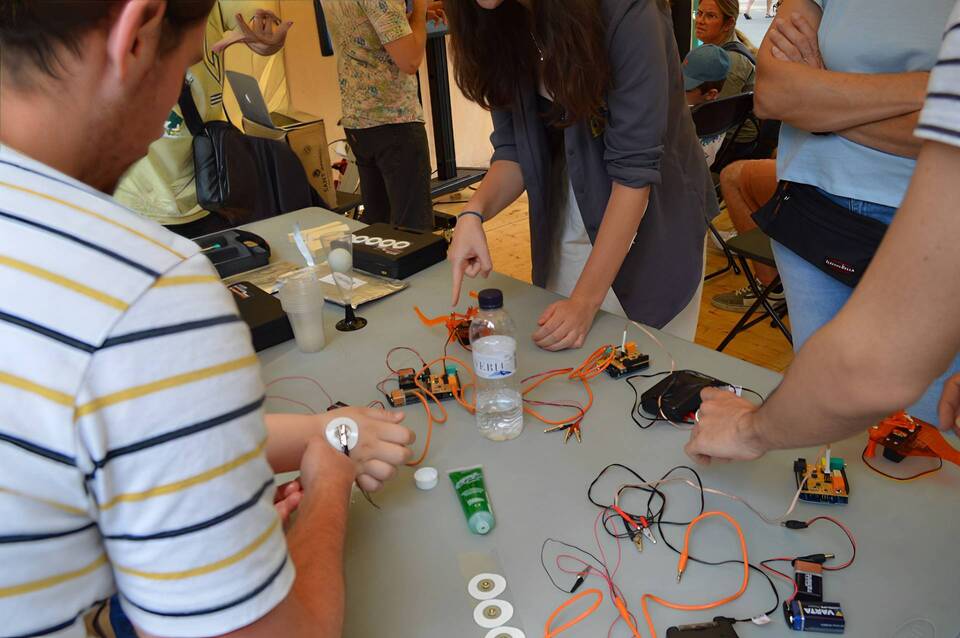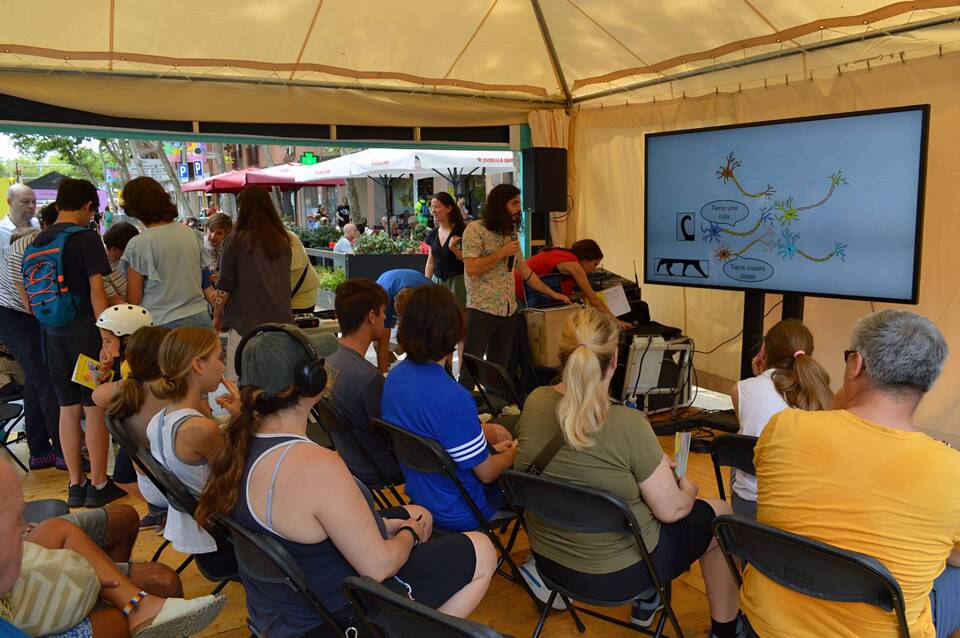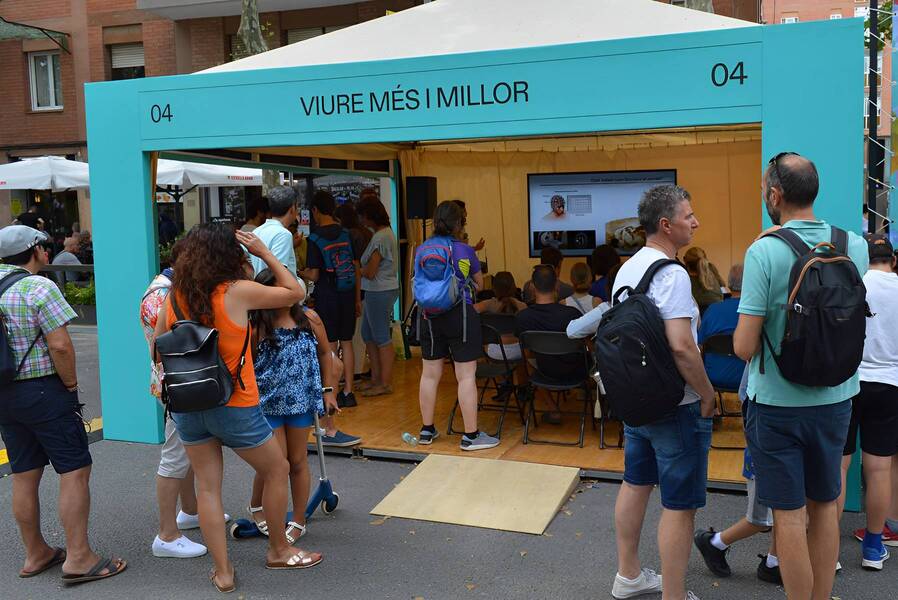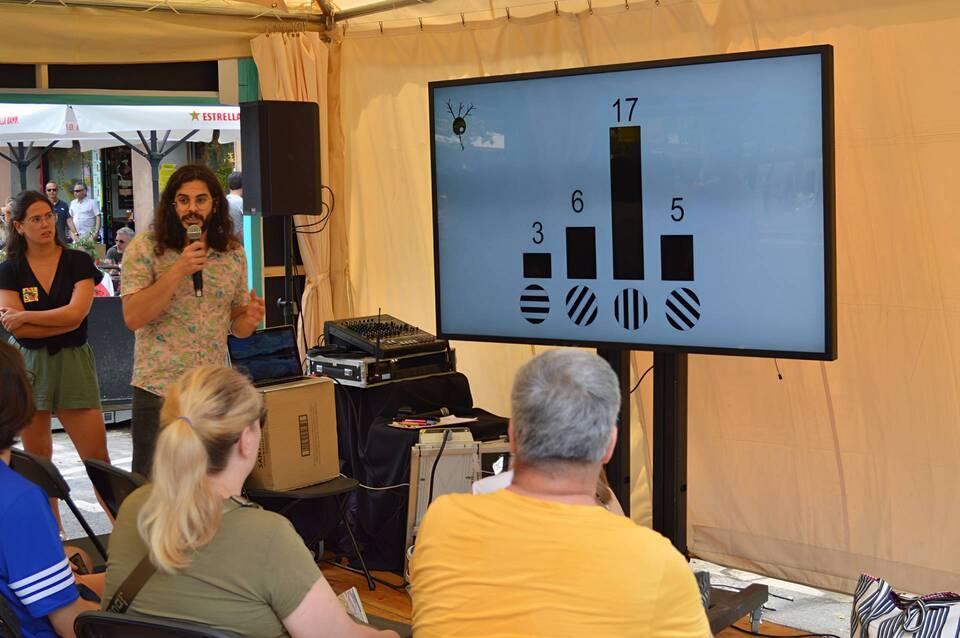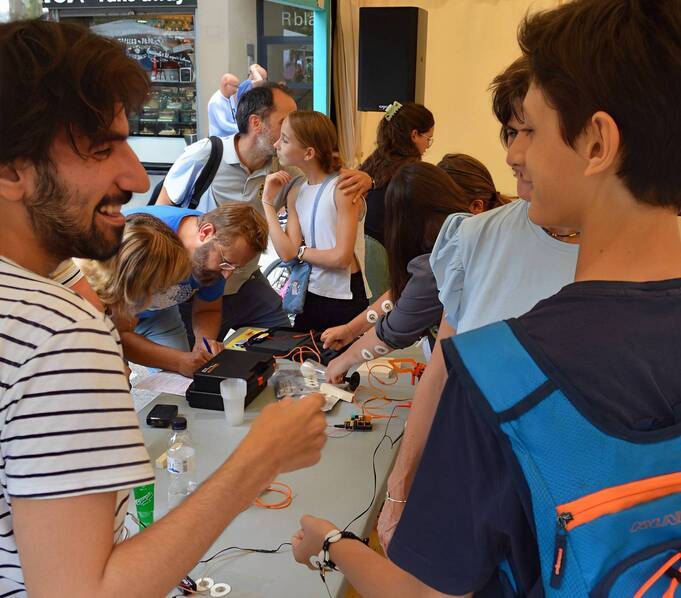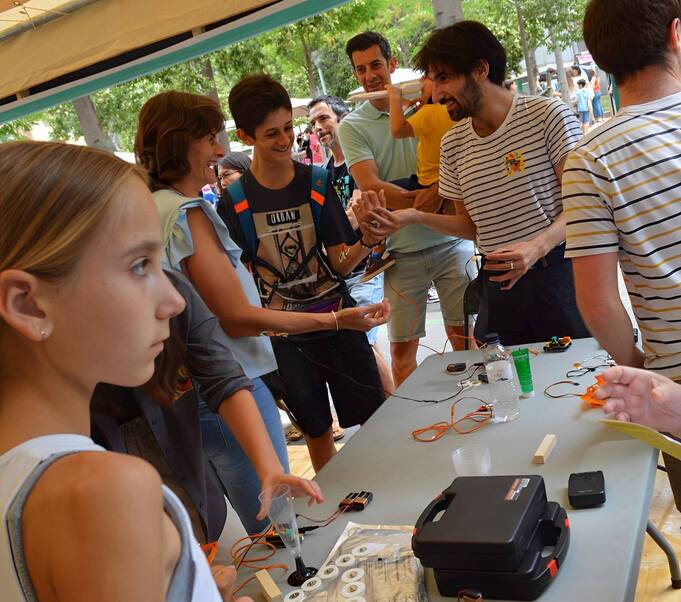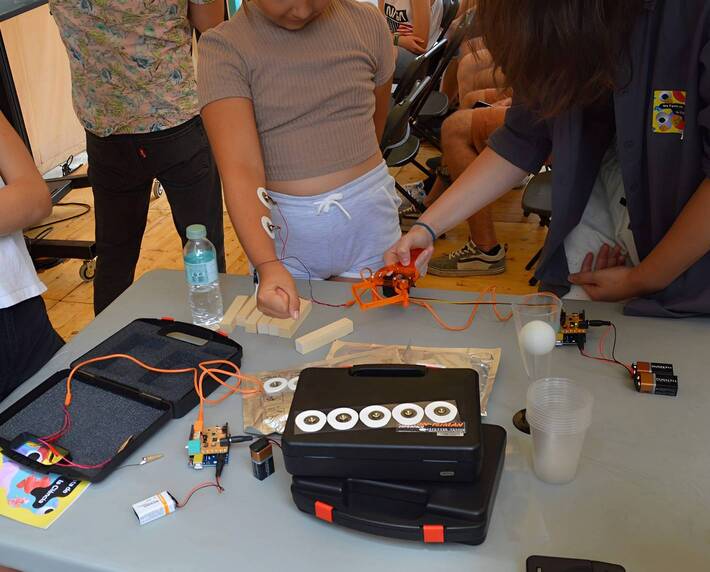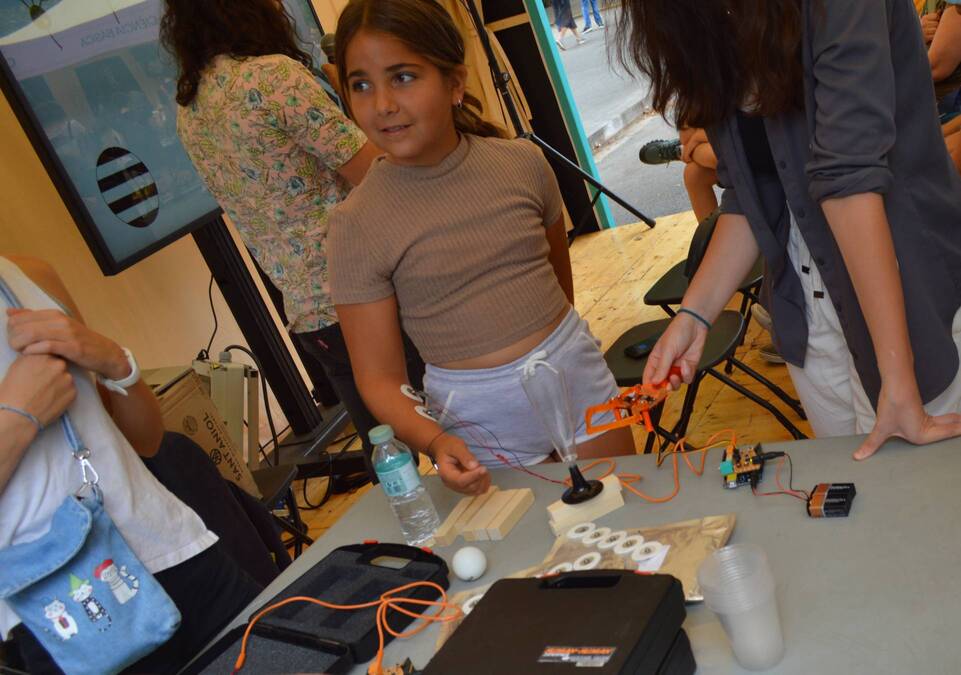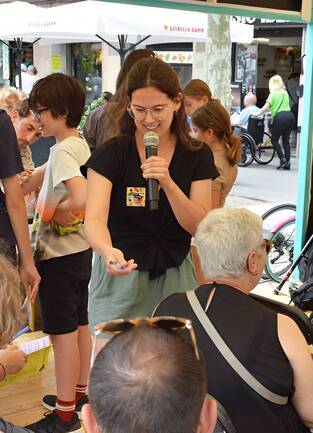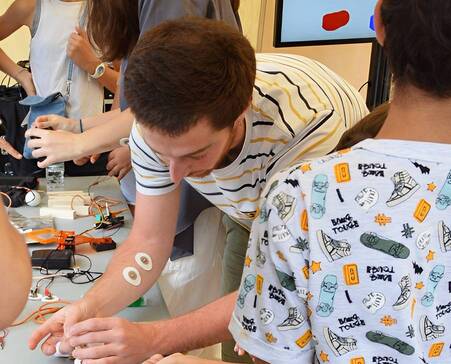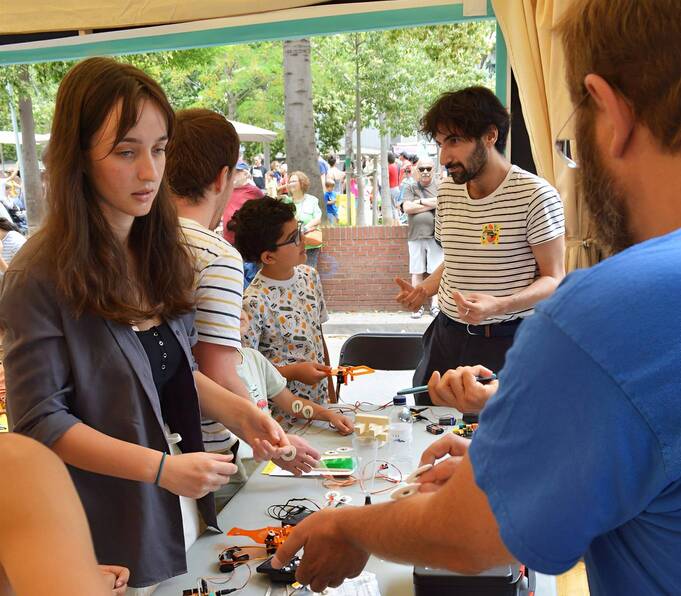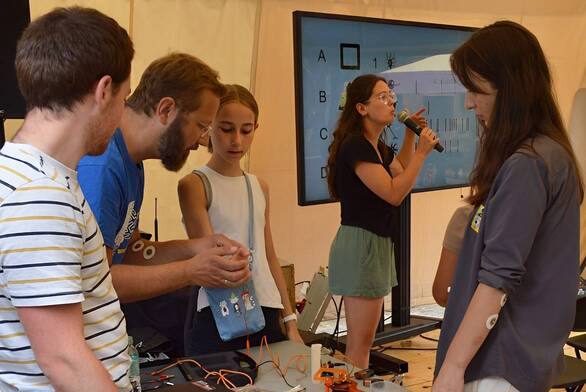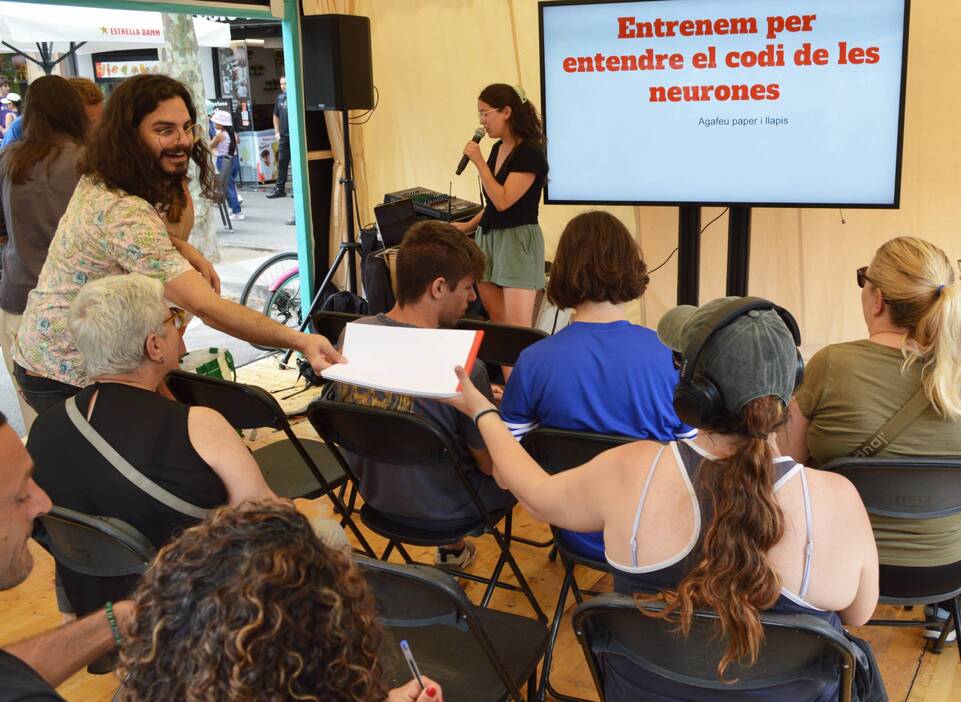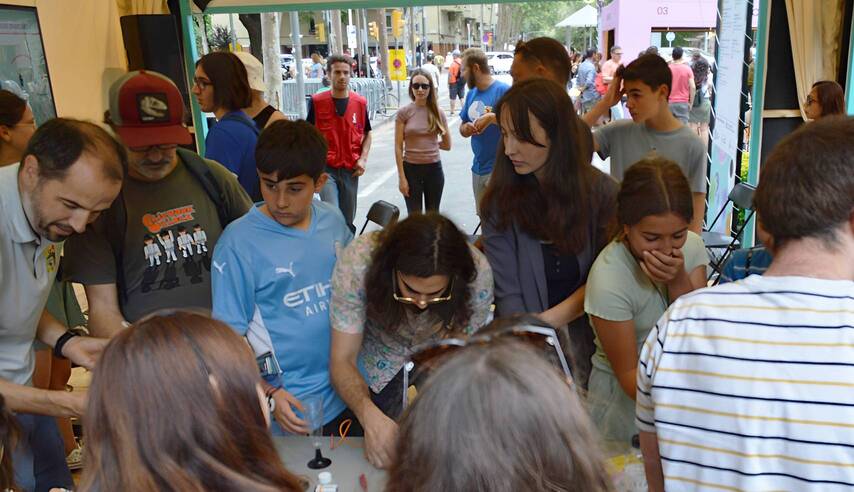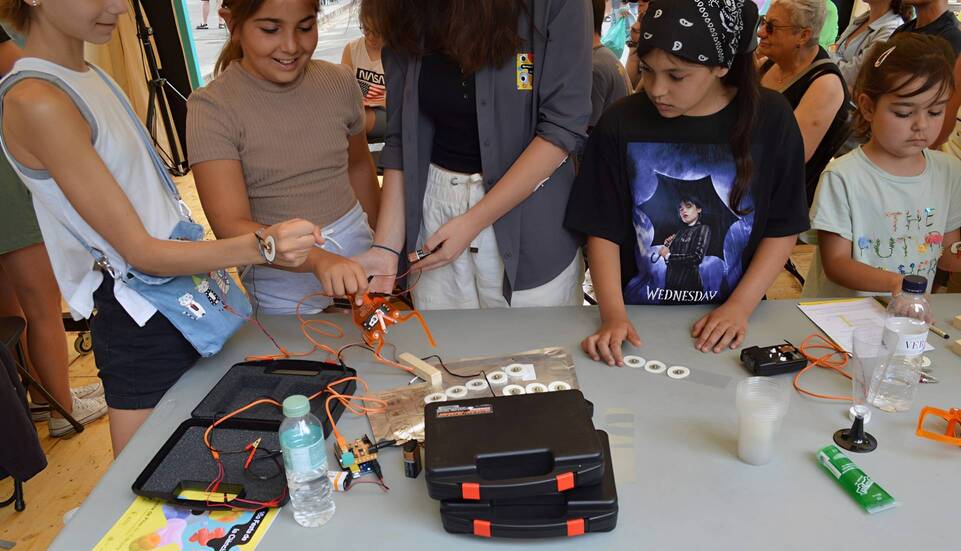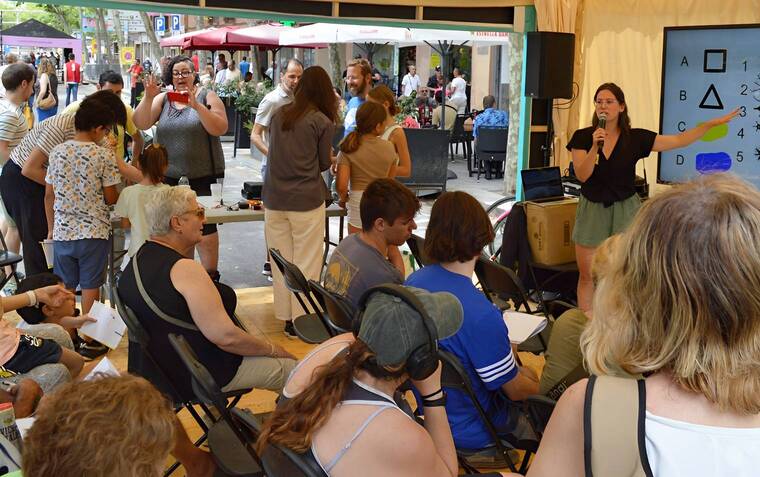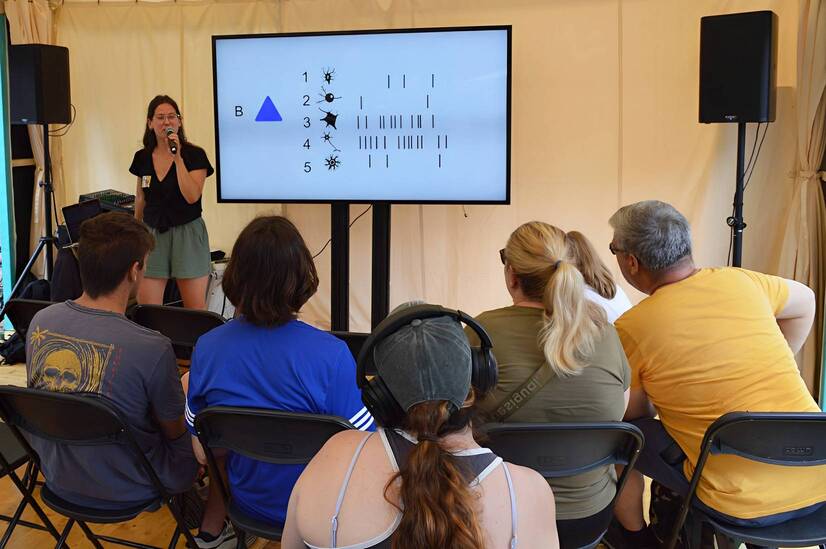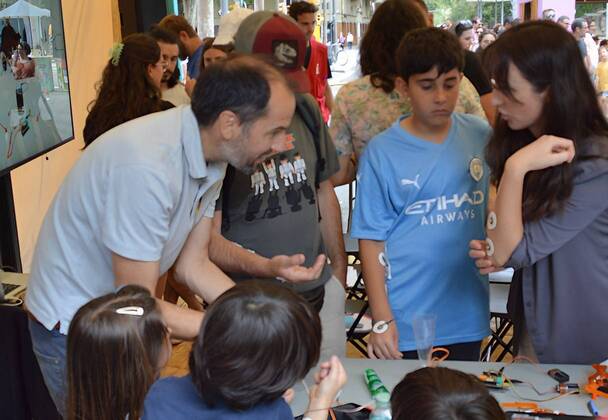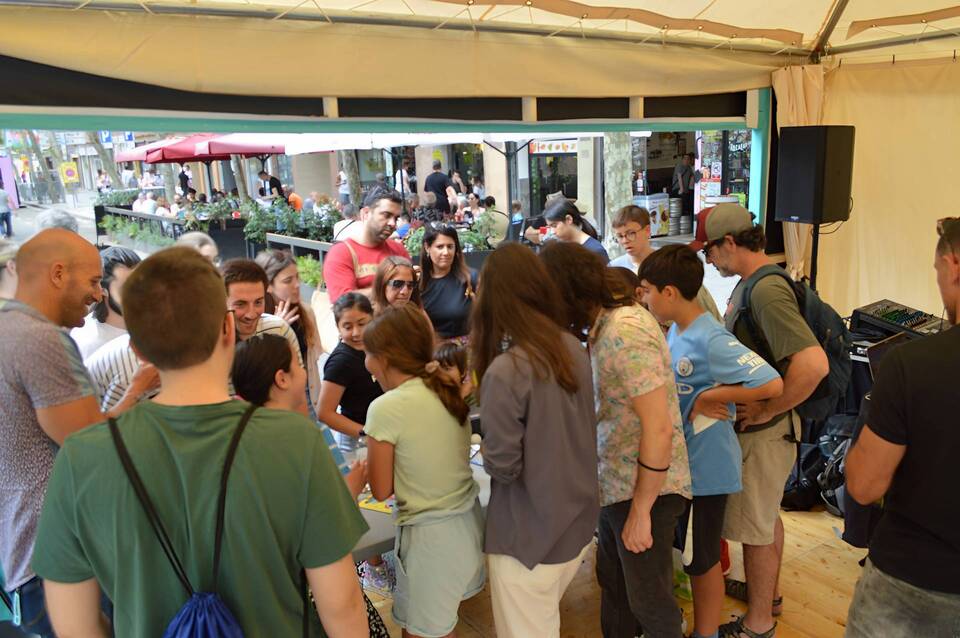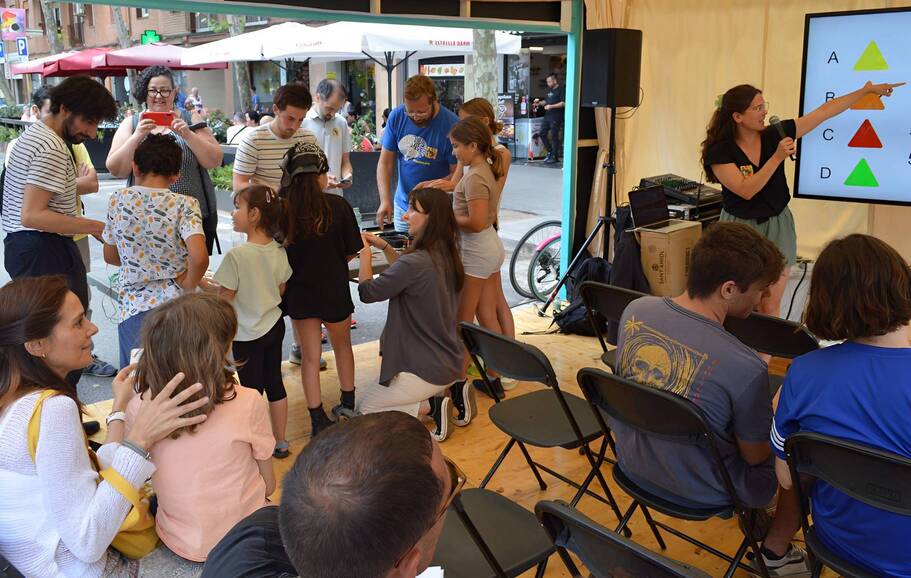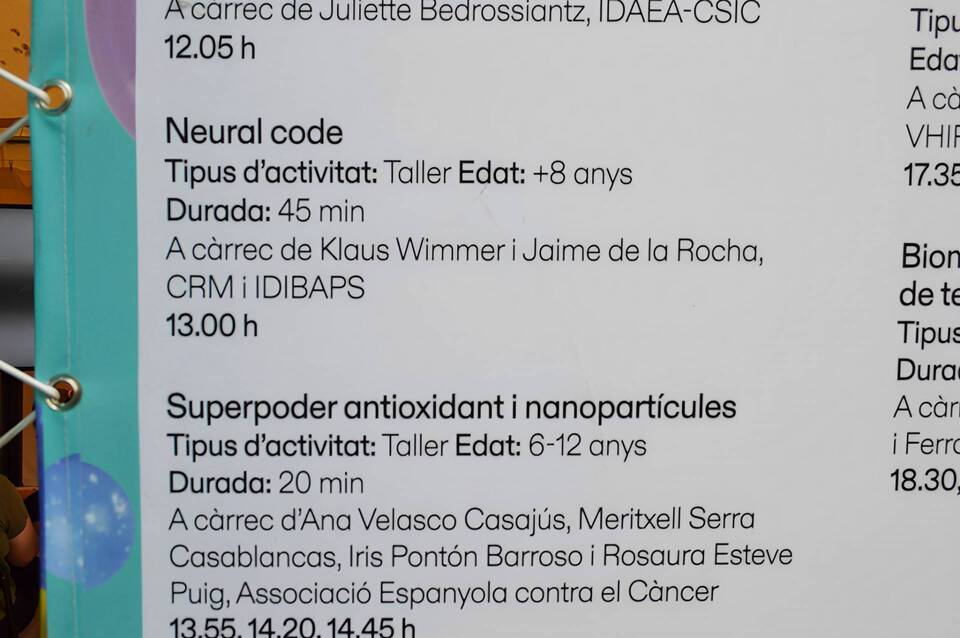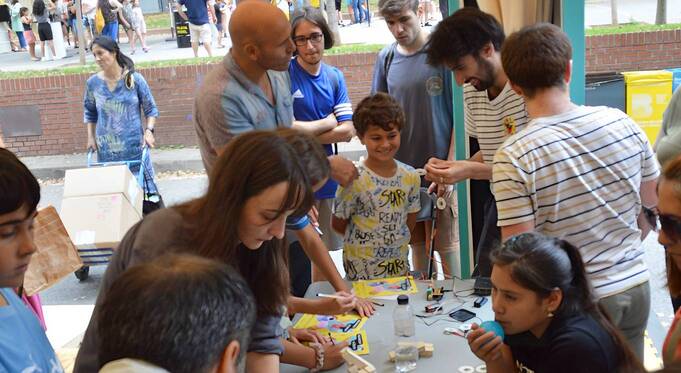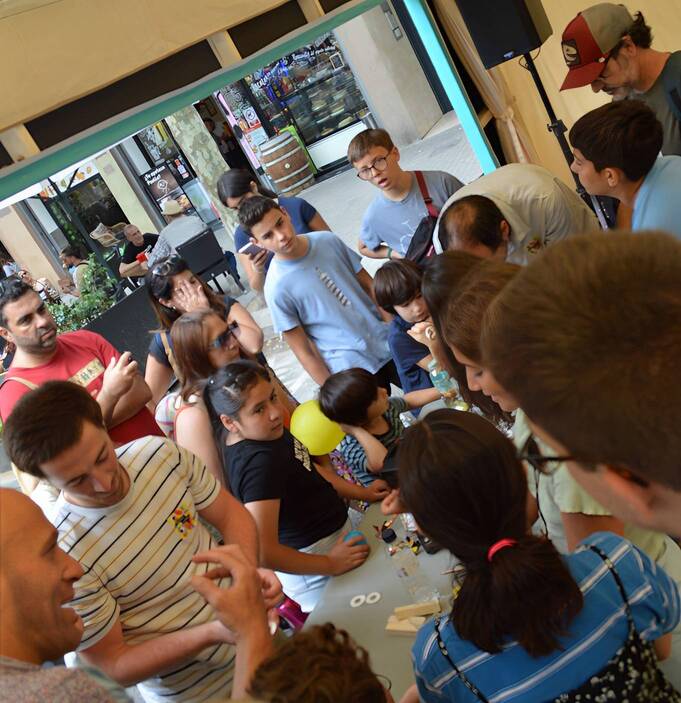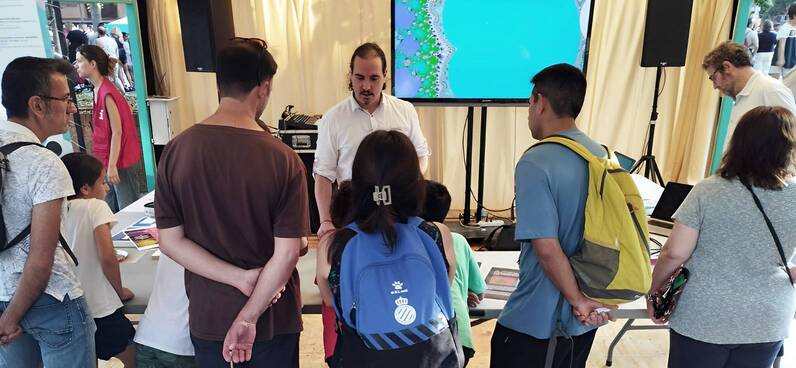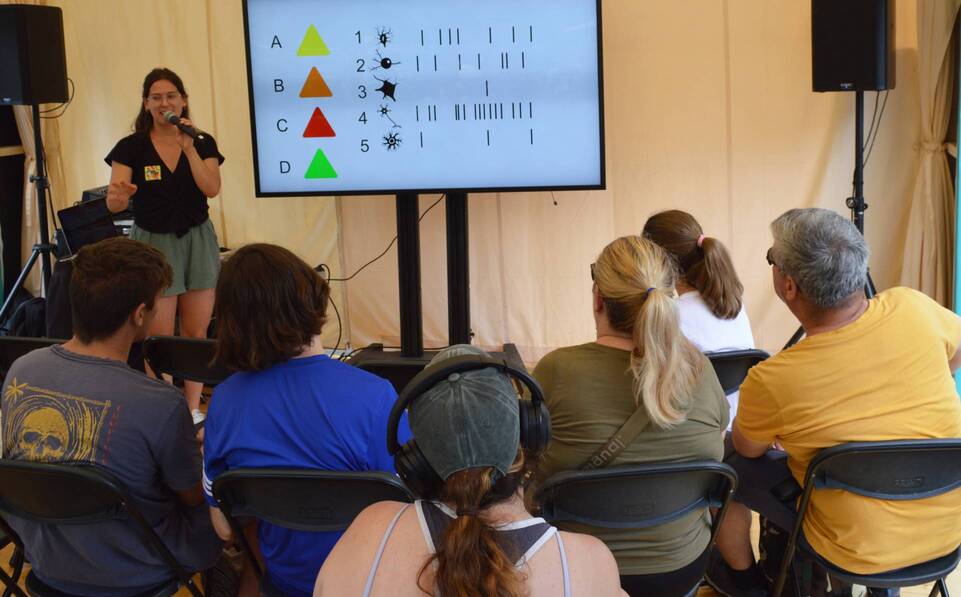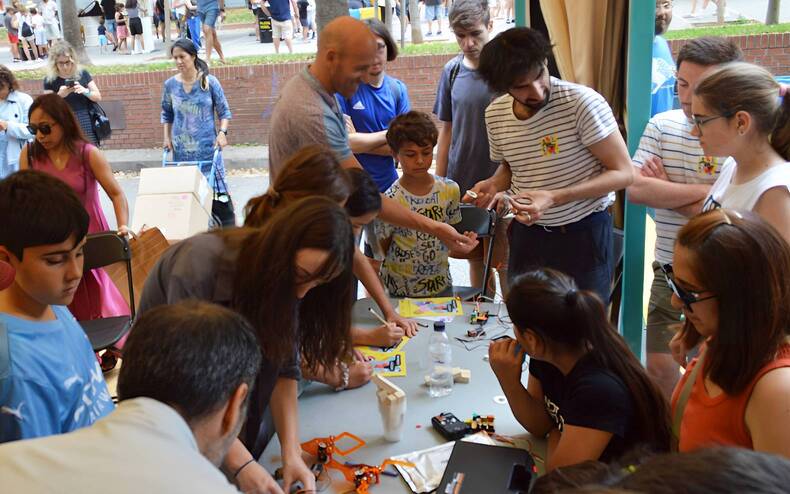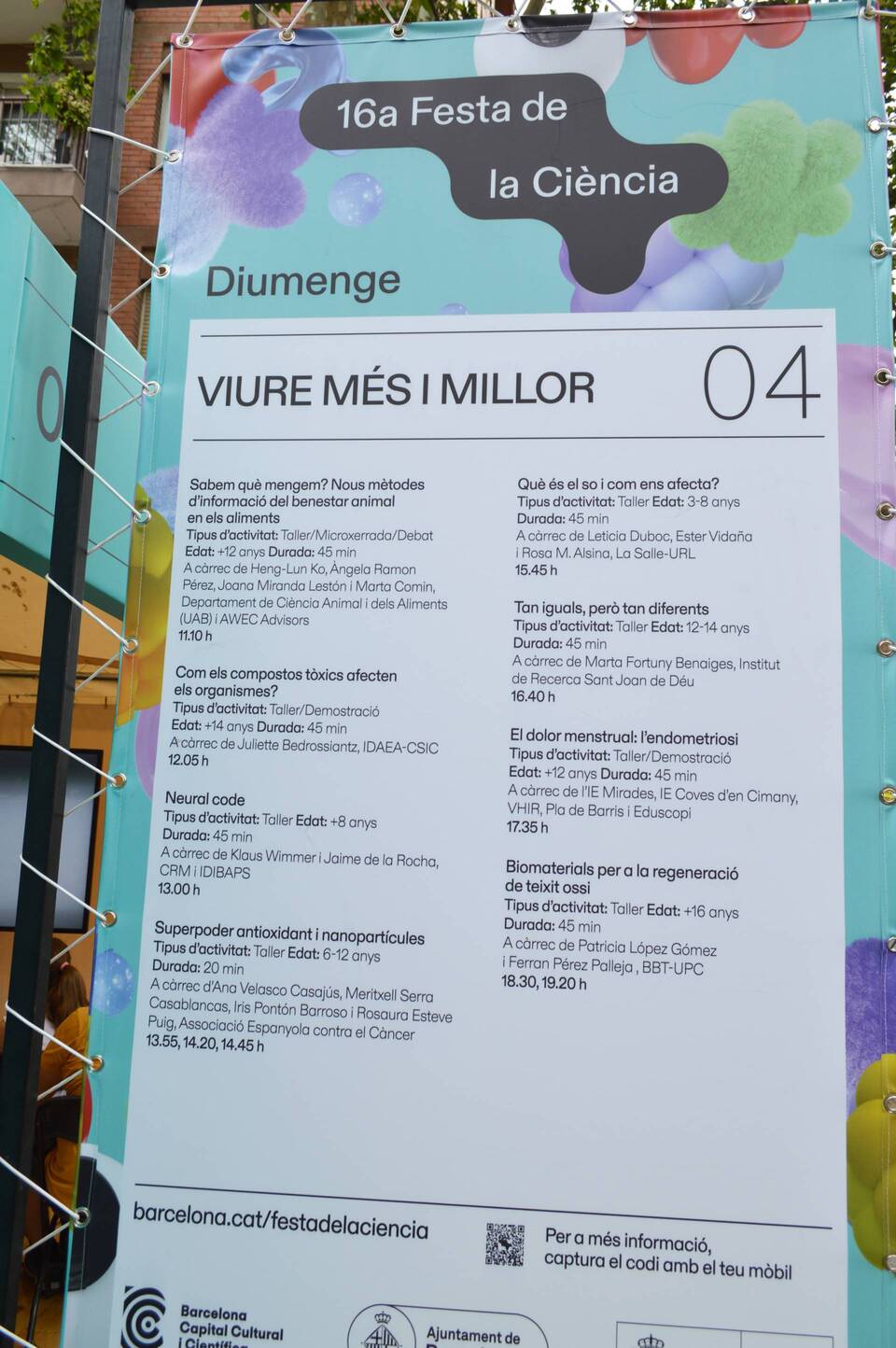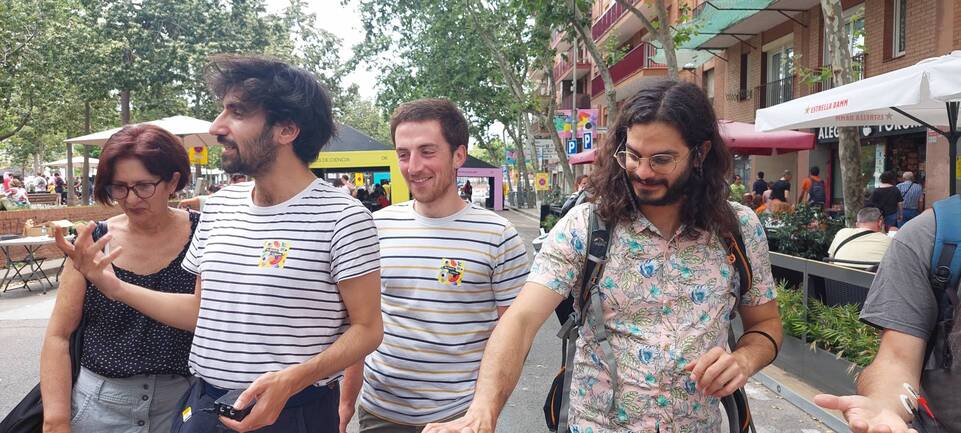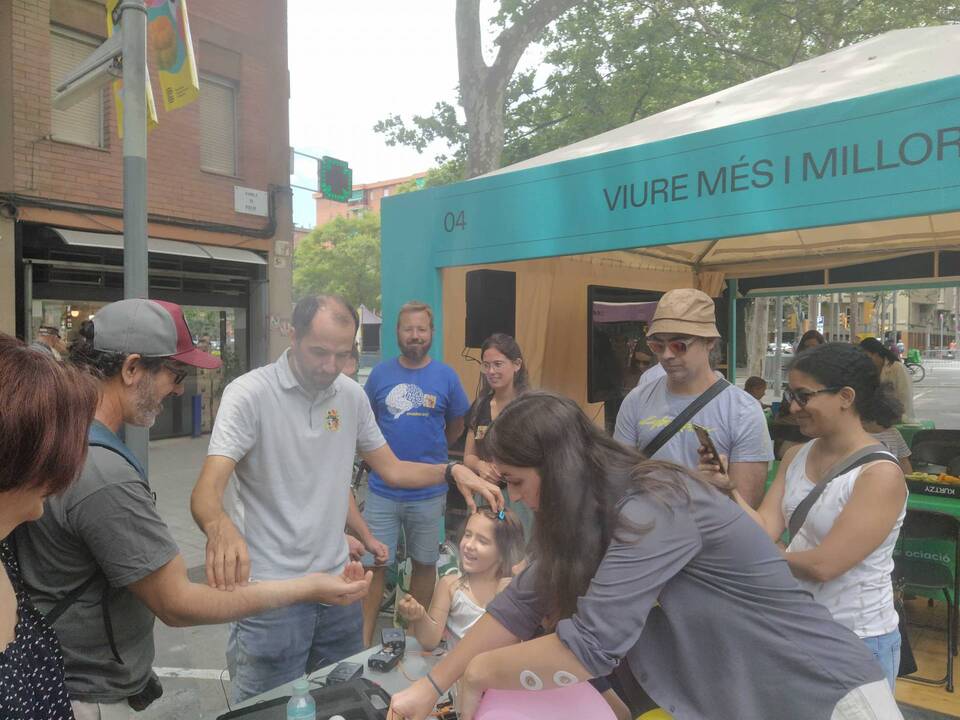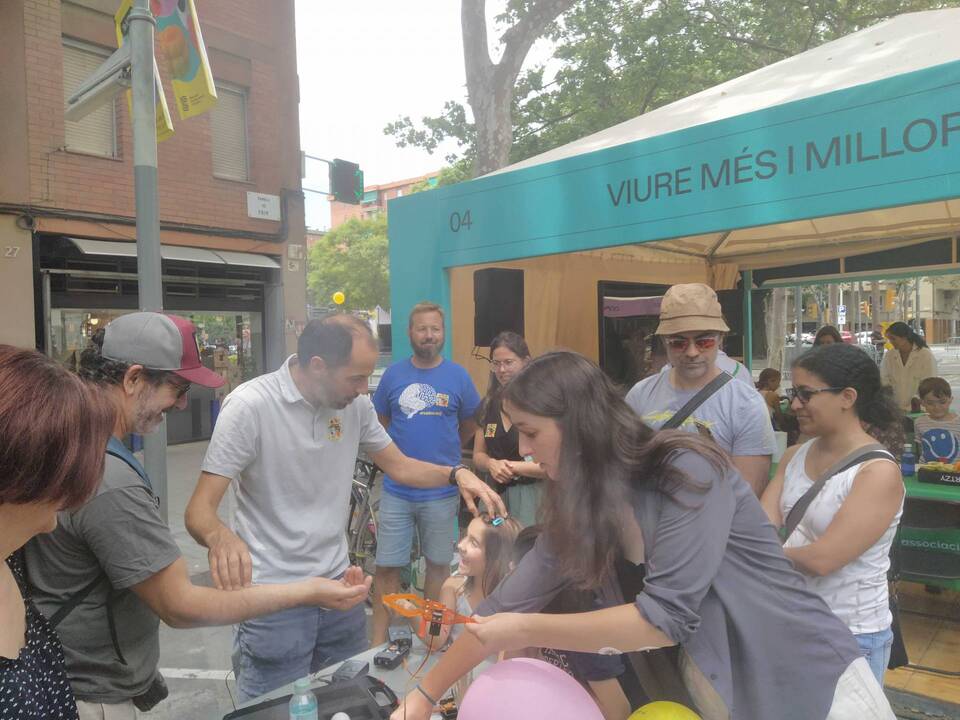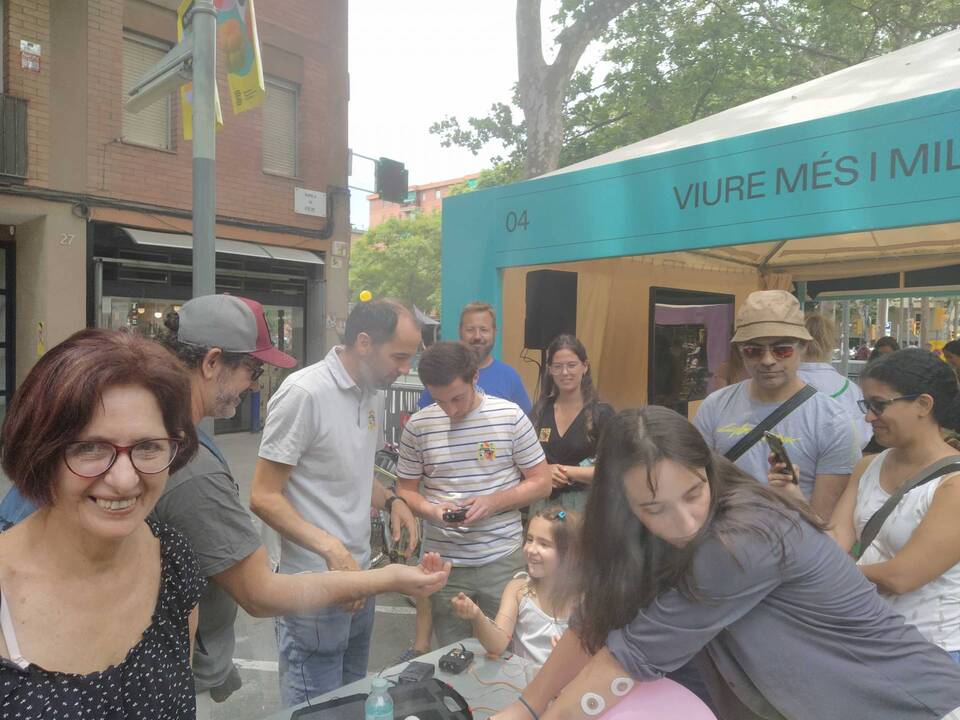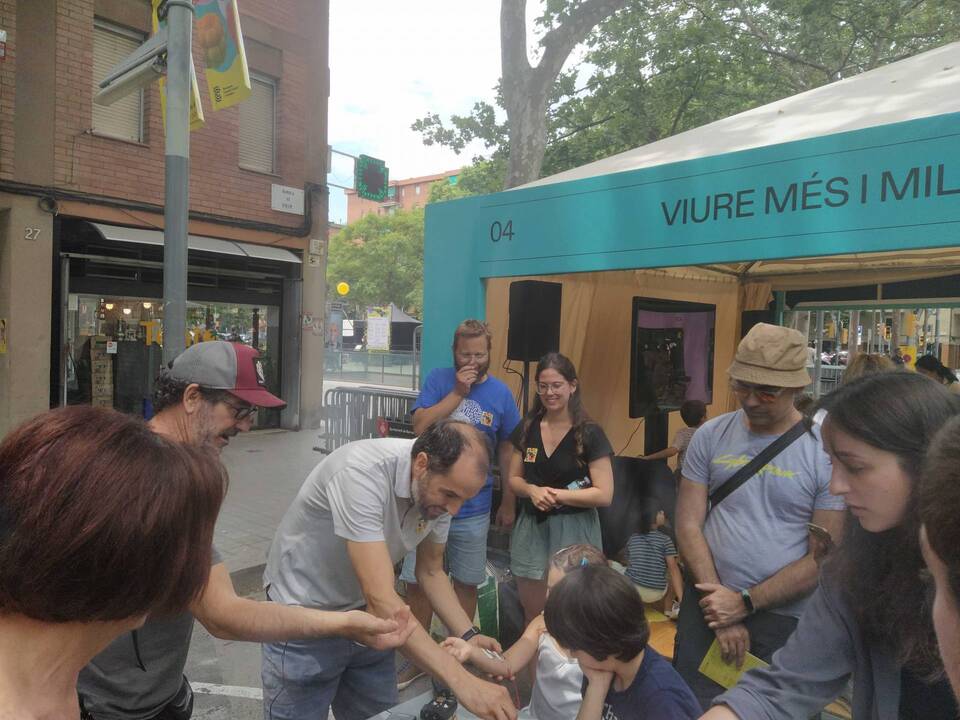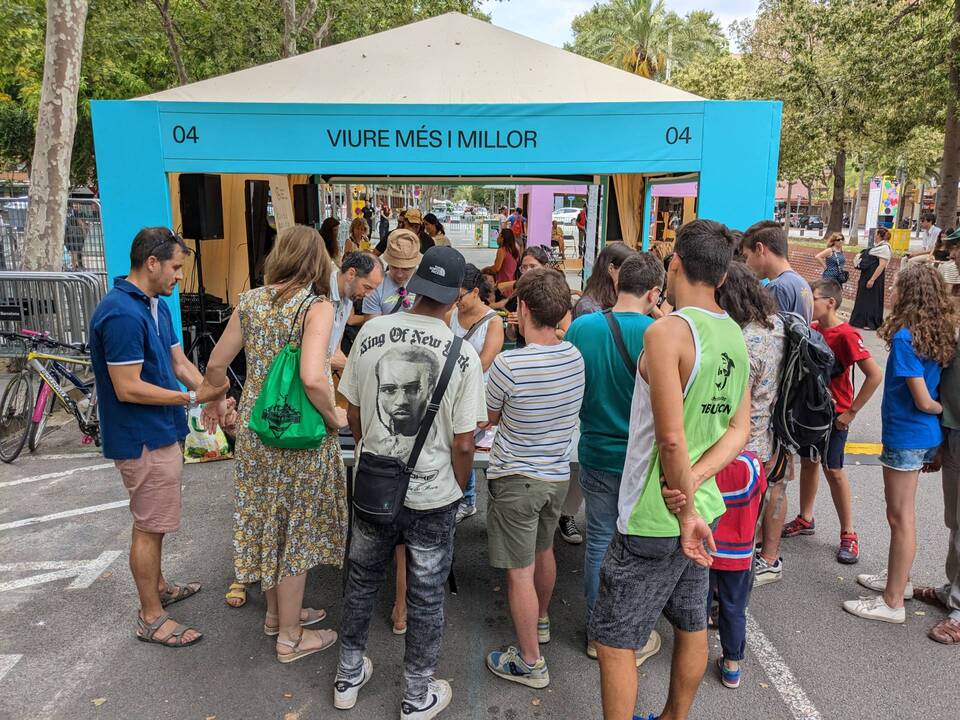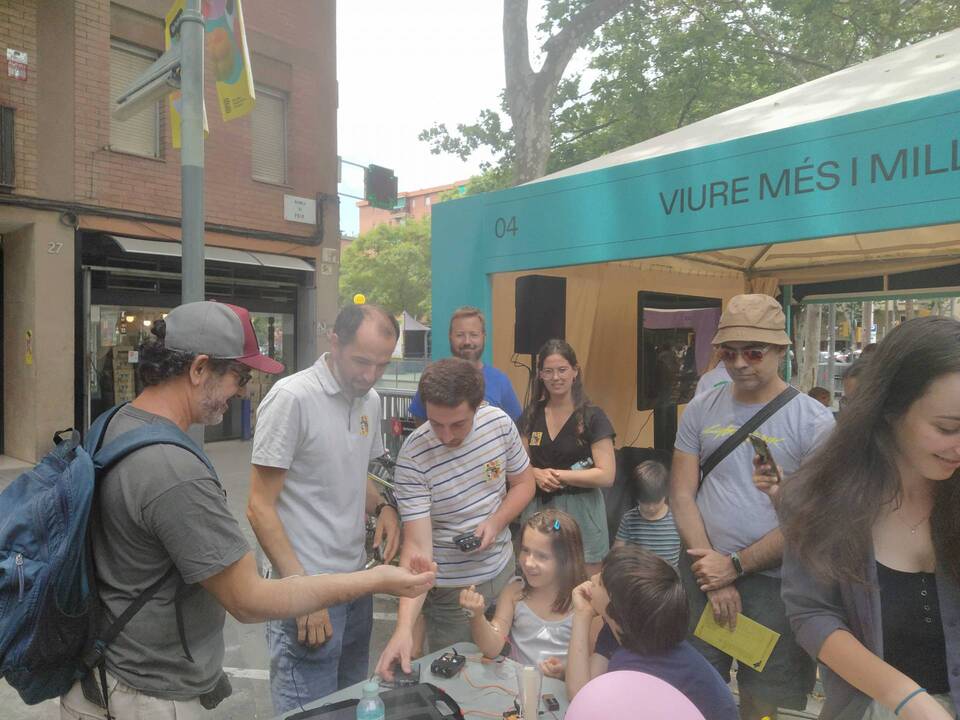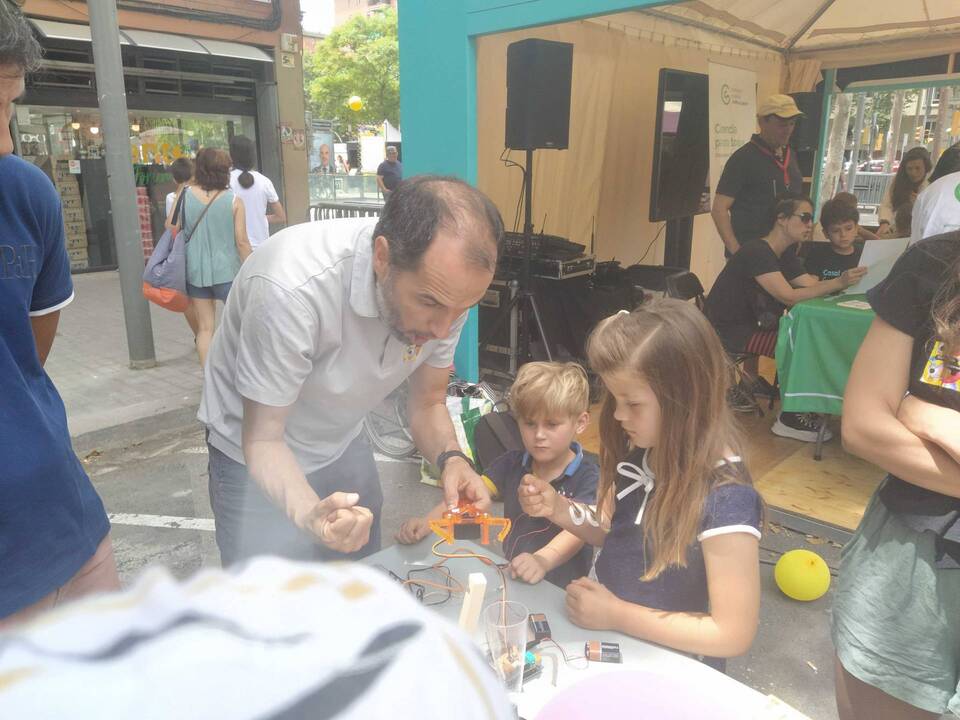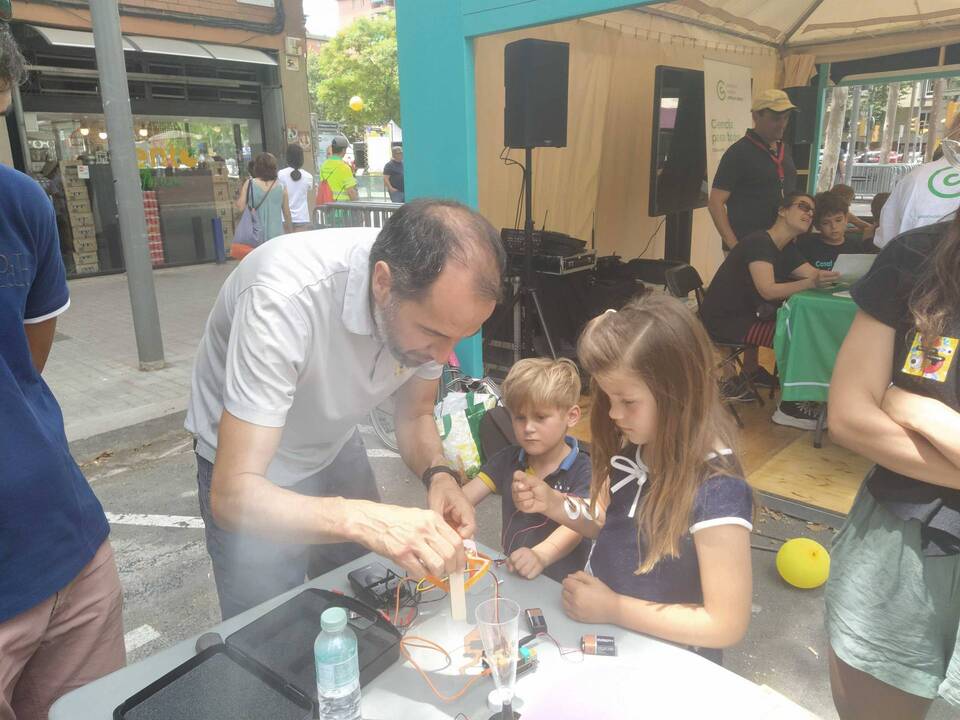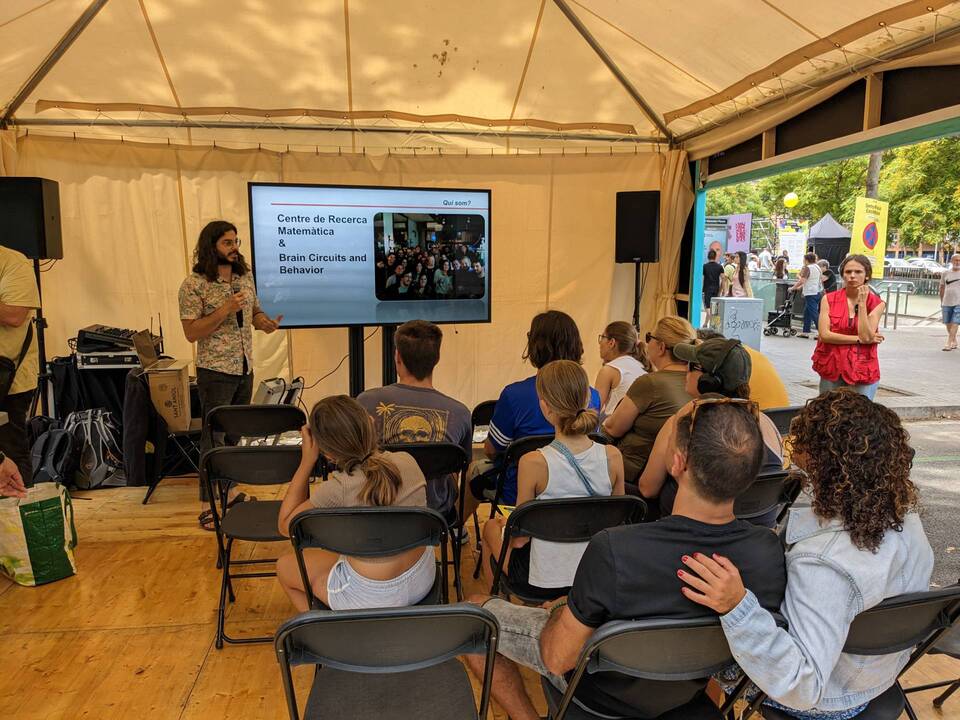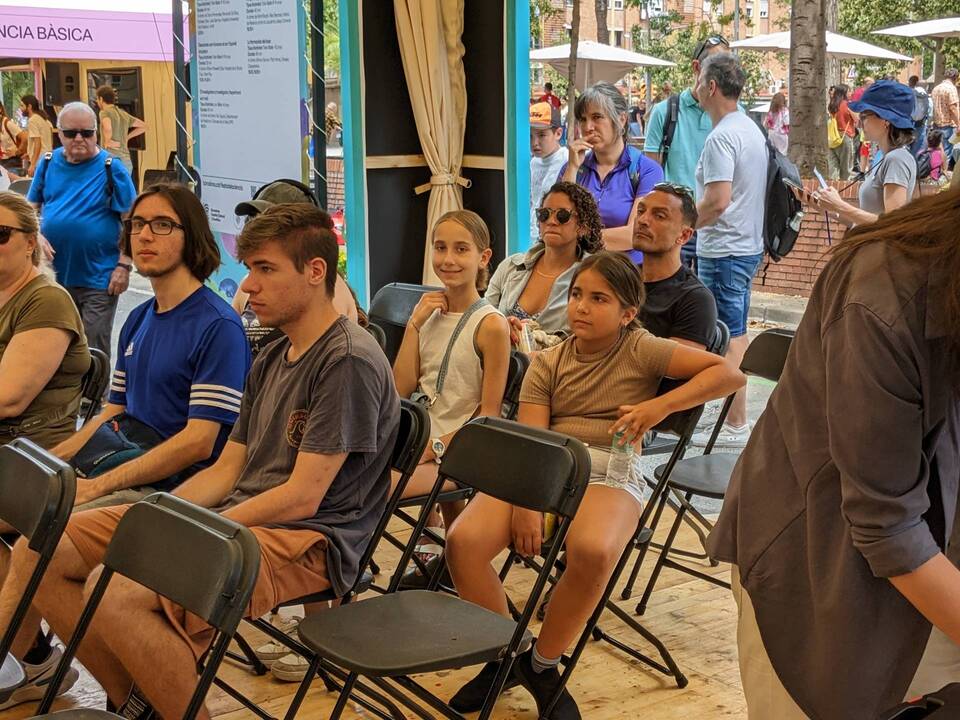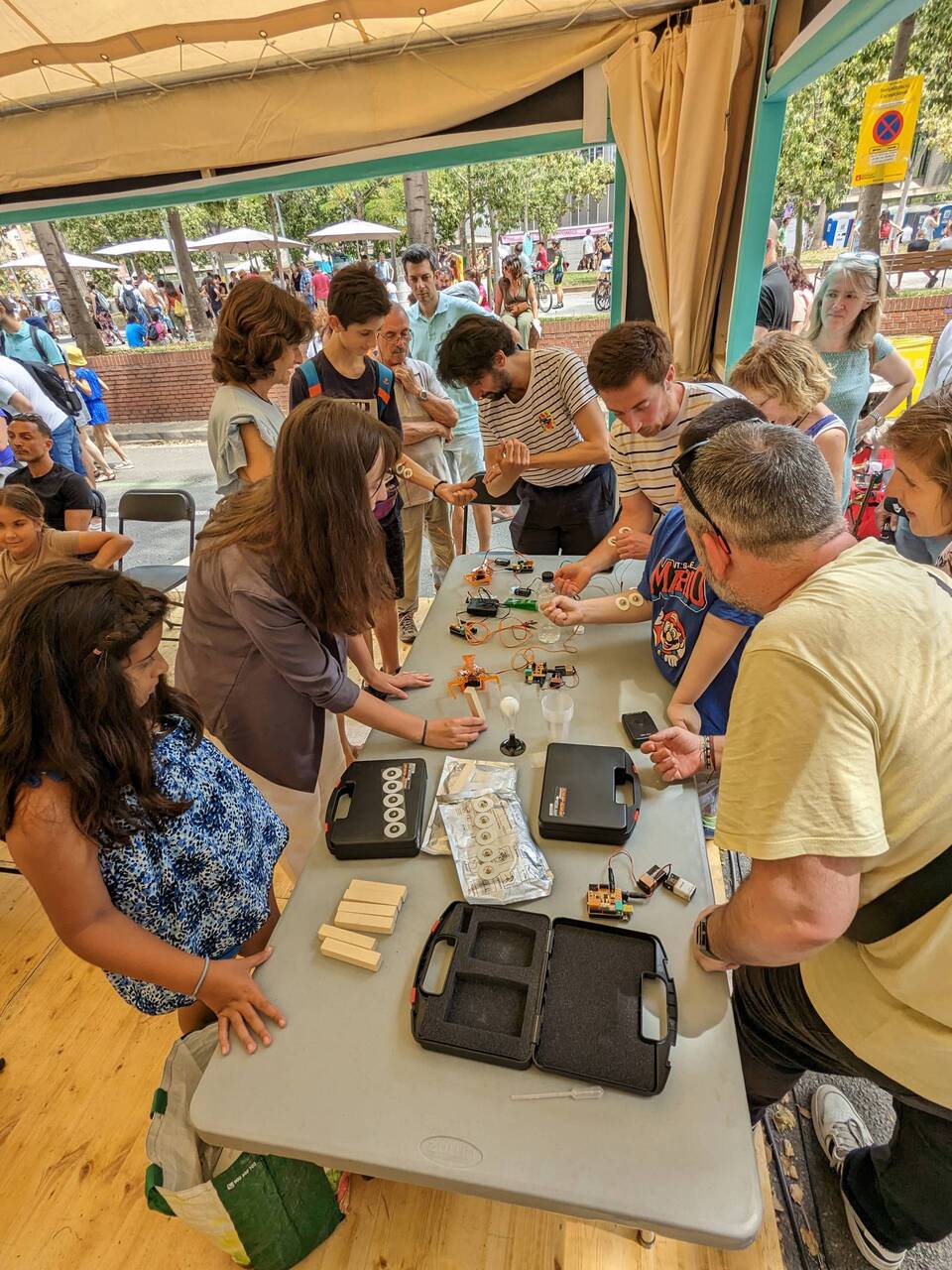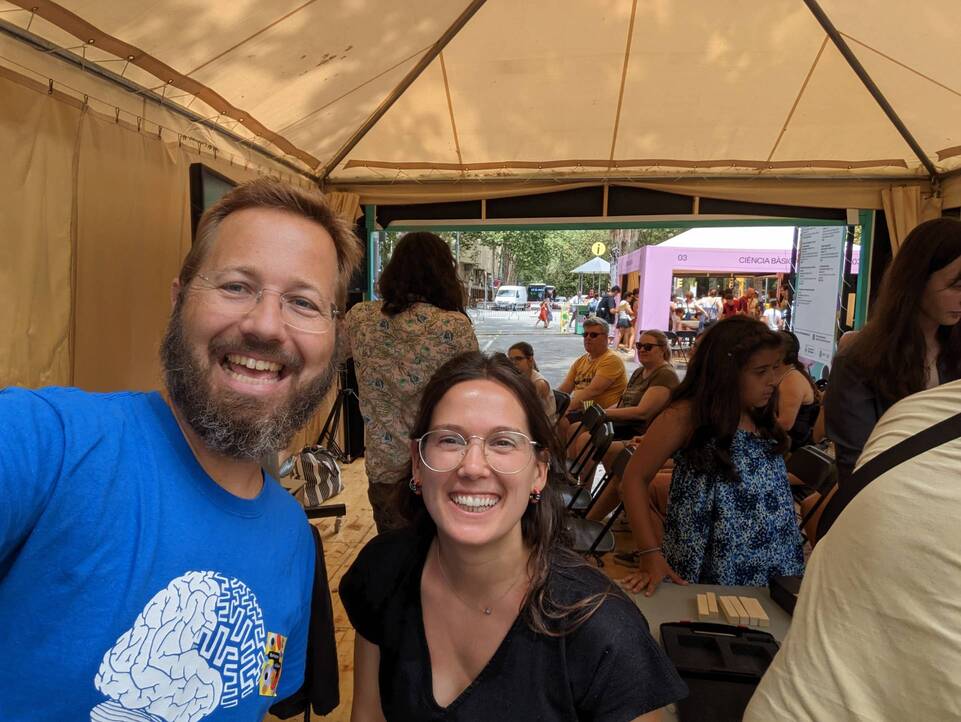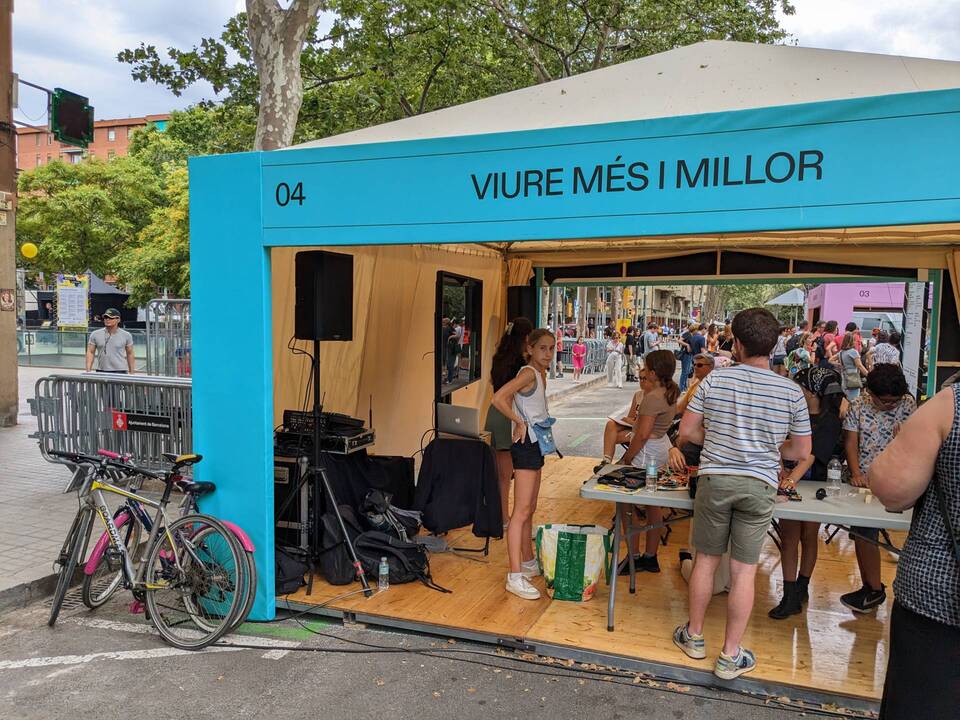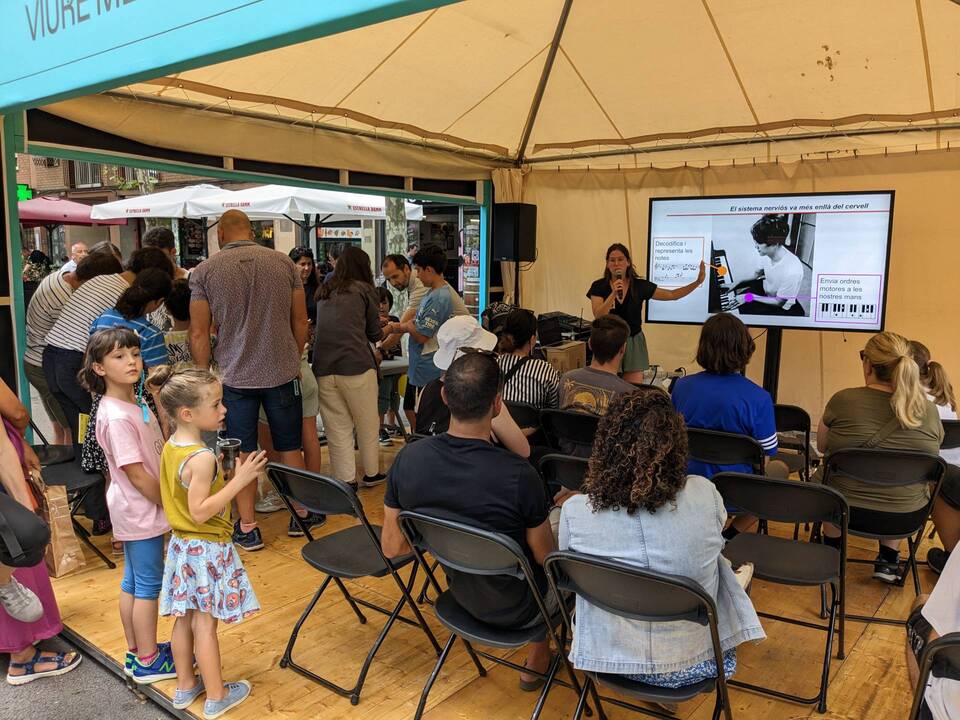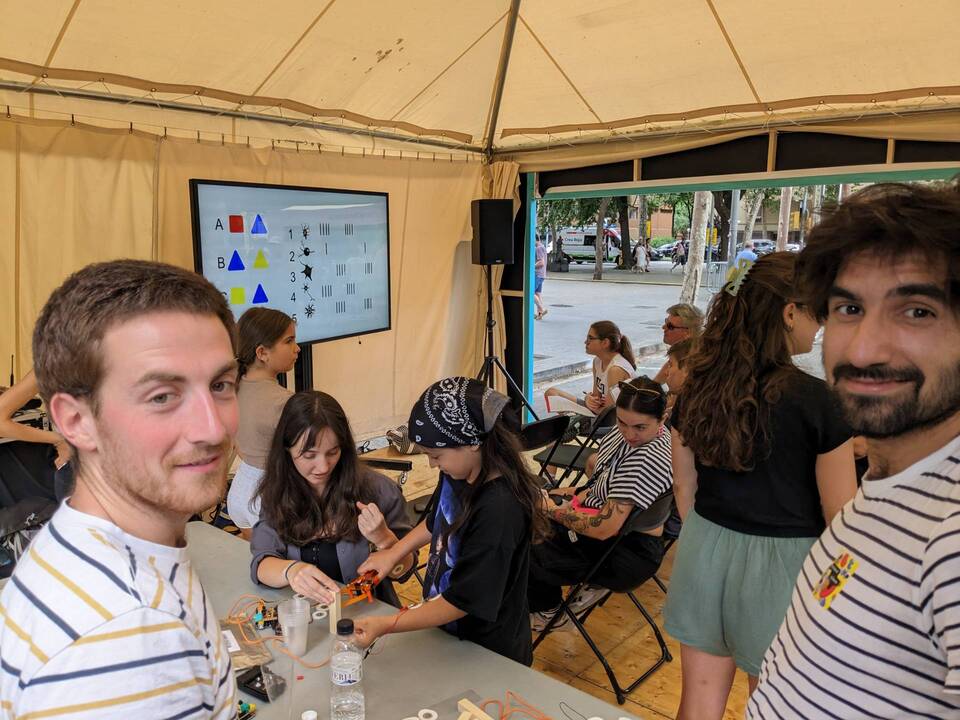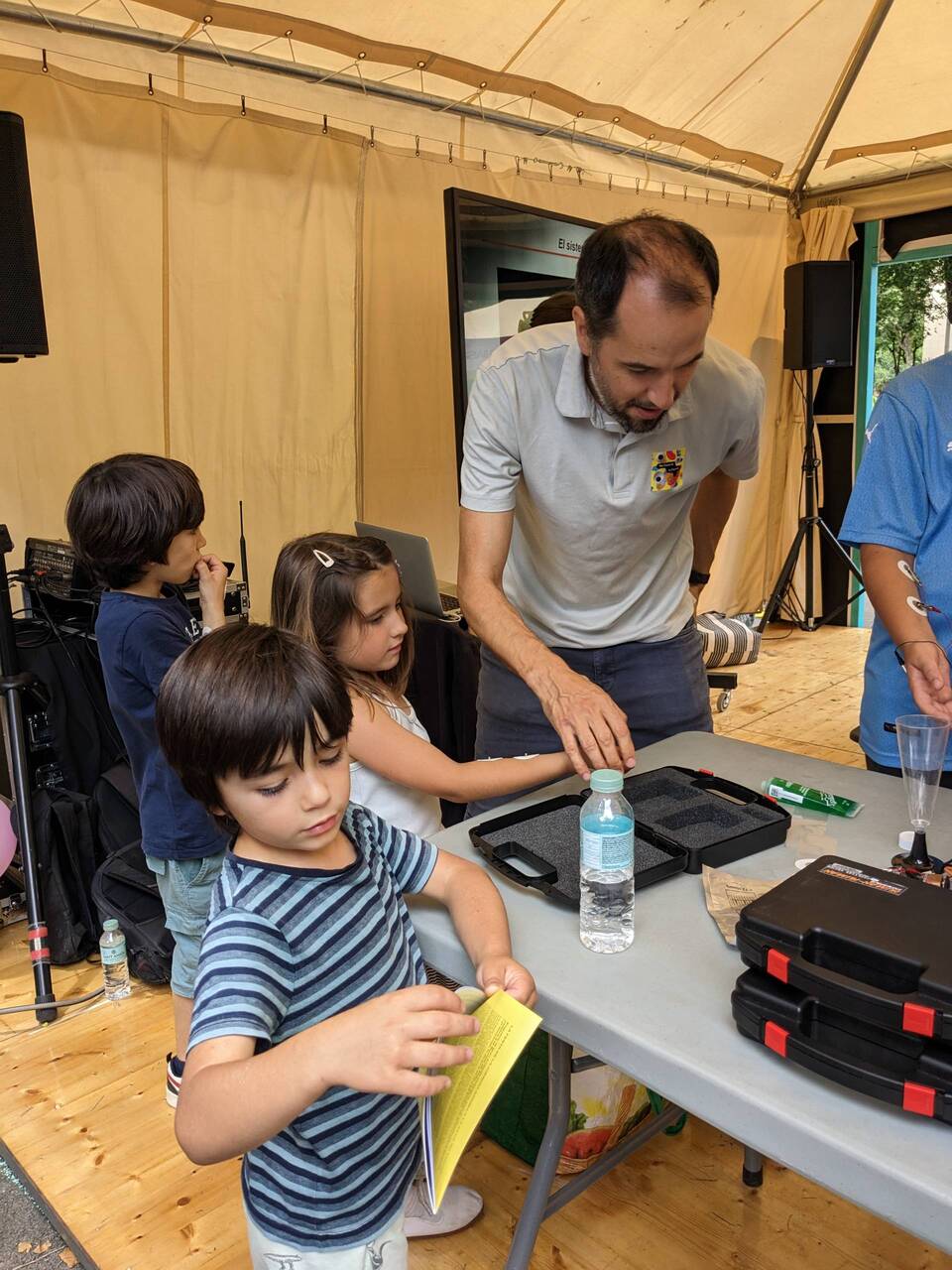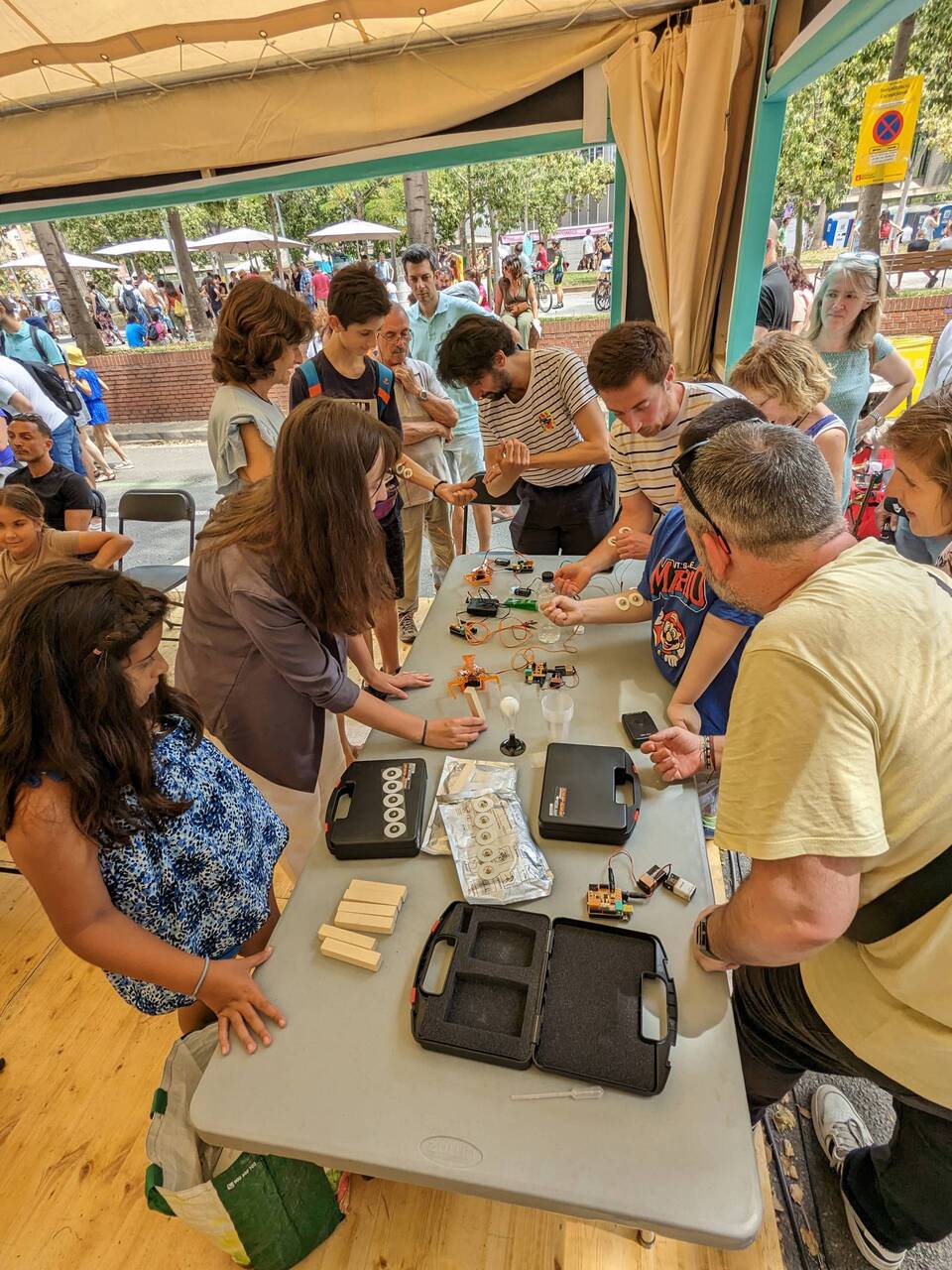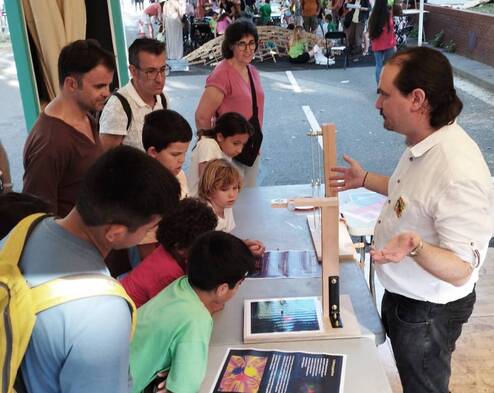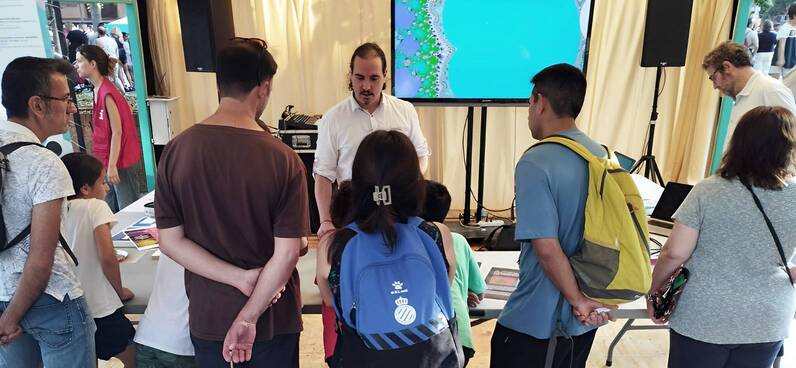 WhatsAppImage2023-06-12at1042191
WhatsAppImage2023-06-12at104219
WhatsAppImage2023-06-12at1042191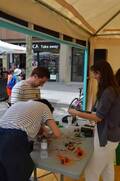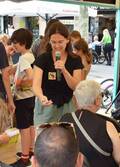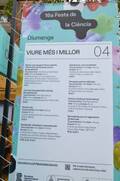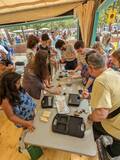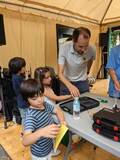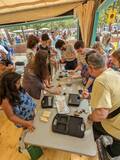 L'esdeveniment va tenir lloc a Barcelona el 10 i 11 de juny i va incloure més de 170 activitats de divulgació científica de tots els àmbits.
La 16a Festa de la Ciència es va celebrar aquest any a la Rambla de Prim de Barcelona, aplegant a prop de 16.000 visitants. Entre totes les activitats organitzades durant els dos dies, que incloïen espectacles, xarrades, experiments, jocs i debats, el CRM va participar-hi amb dos tallers per a públics de totes les edats.
El dissabte a la tarda en Dani Ramos i en Pau Varela, de l'equip de comunicació i divulgació del CRM, va realitzar el taller Caos i fractals, on els participants van poder experimentar la complexitat i la impredictibilitat del caos, i la misteriosa relació que aquest té amb les fractals (formes geomètriques que es repeteixen a si mateixes). El taller comptava amb diversos mòduls pràctics que els participants van poder manipular per conèixer millor la naturalesa d'aquests i altres fenòmens misteriosos de les matemàtiques.
L'endemà diumenge, a l'espai Viure més i millor, una representació del grup de recerca en Neurociència computacional del CRM va dur a terme un taller sobre el funcionament físic del cervell. L'activitat, portada a cap conjuntament amb el Brain Circuits and Behavior Lab de IDIBAPS, va convidar els participants a explorar com funcionen els senyals nerviosos que ens permeten pensar i realitzar accions. L'activitat va comptar també amb una explicació sobre els models matemàtics creats per la neurociència per explicar i mesurar el comportament. Aquest taller en particular va ser tot un èxit entre el públic assistent i es va acabar allargant més enllà de l'horari previst per tota la gent interessada a saber-ne més.
En general, una experiència molt positiva poder tornar a participar en la Festa de la Ciència i veure l'interès creixent que aquests esdeveniments genera en cada nova edició. Moltes gràcies a tothom que es va acostar a veure i participar dels tallers del CRM, esperem tornar-vos a veure l'any vinent.

Subscribe for more CRM News
Stay updated to our mailing list to get the lastest information about CRM activities.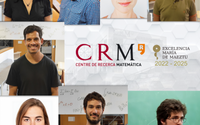 We start the academic year 2023-24 with the addition of eight new researchers to our groups, all of them from different backgrounds and expertise. This new batch of talent joining our community includes four postdoctoral fellows hired thanks to the Maria de Maeztu...