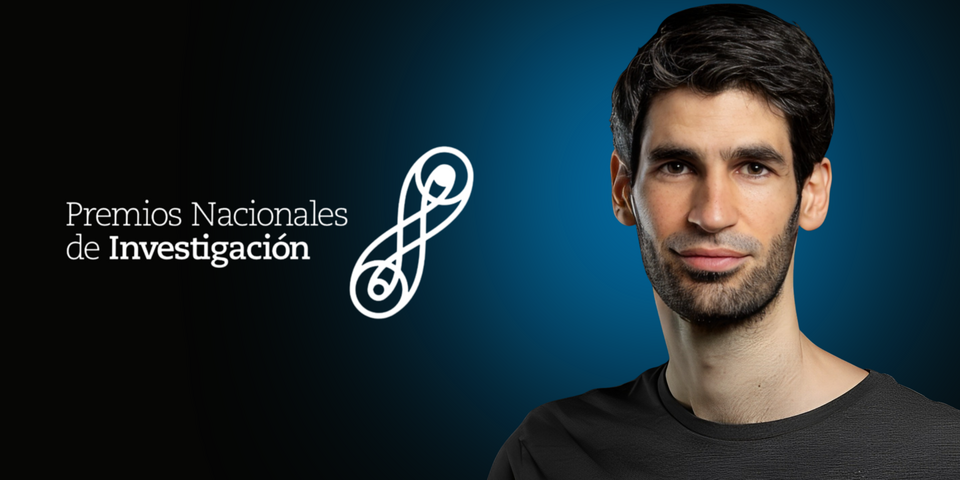 Xavier Ros Oton, investigador ICREA, catedràtic de la Universitat de Barcelona i investigador adscrit al CRM, ha estat guardonat amb el Premi Nacional de Recerca per a Joves 'María Andresa Casamayor', en l'àrea de Matemàtiques i Tecnologies de la Informació i les Comunicacions, un dels reconeixements més prestigiosos en l'àmbit de la recerca científica a Espanya.
La ministra de Ciència i Innovació en funcions, Diana Morant, va anunciar el passat divendres dia 22 de setembre els guanyadors dels Premis Nacionals d'Investigació 2023, els quals són considerats com un dels reconeixements més importants en el camp de la recerca científica a Espanya. Entre els guardonats en les vàries disciplines premiades, es troba el matemàtic Xavier Ros Oton (ICREA-UB-CRM), que ha estat distingit amb el Premi Nacional de Recerca per a Joves 'María Andresa Casamayor', a l'àrea de Matemàtiques i Tecnologies de la Informació i les Comunicacions.
Ros Oton ha estat premiat per la seva investigació en l'anàlisi de les equacions en derivades parcials, amb un enfocament especial en la teoria de la regularitat d'equacions el·líptiques i parabòliques. Les seves aportacions destaquen en l'estudi de problemes de frontera lliure, que modelen la transició entre diferents estats de la matèria, i són considerades fonamentals en aquest camp.
La ministra Morant ha expressat que aquests guardons serveixen per ressaltar la tasca de científics i científiques que contribueixen a l'avenç de la ciència i, per tant, que la societat tingui una vida millor. Els Premis Nacionals de Recerca estan dotats amb 30.000 euros per a cada modalitat, i distingeixen aquelles persones investigadores d'Espanya que destaquen per la seva trajectòria i rellevància internacional en les àrees d'investigació respectives.
Un dels nostres matemàtics més destacats
El Premi Nacional de Recerca és tan sols l'últim reconeixement a la jove trajectòria de Xavier Ros Oton (Barcelona, 1988), que també ha rebut premis en l'àmbit nacional  i internacional tals com el Premi Ferran Sunyer i Balaguer, el Premi Investigació Científica 2019 de la Fundació Princesa de Girona, i el Premi Antonio Valle 2017 de la Sociedad Española de Matemática Aplicada, entre altres.
El passat mes de juliol, sense anar més lluny, va ser distingit amb el Frontiers of Science Awards del govern xinès en el marc de l'International Congress of Basic Science. Cal destacar, també, que el 2022 es va convertir en el membre més jove de la Reial Acadèmia de Ciències Exactes, Físiques i Naturals d'Espanya.
Entre les seves col·laboracions notables es troben investigadors de renom mundial, com Luis Caffarelli, un dels principals experts en equacions en derivades parcials i guardonat amb el Premi Abel 2023, i Alessio Figalli, guanyador de la Medalla Fields el 2018.
Amb aquest premi, Xavier Ros Oton continua consolidant la seva posició com un dels matemàtics més destacats internacionalment i un referent a casa nostra.

Subscribe for more CRM News
Stay updated to our mailing list to get the lastest information about CRM activities.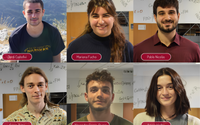 The Centre de Recerca Matemàtica (CRM) welcomes a dynamic group of members, including Jordi Castellví in Combinatorics, Mariona Fucho Rius as the new Scientific Comm Officer, Alexandre Garcia-Duran in Neuroscience, Pablo Nicolás in Algebra and Geometry, Amaia Vielba in Computational Biology, and Søren István Adorján Dyhr in fluid dynamics. Each brings a unique blend of expertise and interdisciplinary focus, enhancing CRM's research landscape in mathematics and its applications.