L'activitat, a càrrec de professor de professors de la facultat de ciències de la UAB, s'emmarca dintre de la 27ª Setmana de la Ciència de Catalunya organitzada por la Fundació Catalana per a la Recerca i la Innovació (FCRI) y la Generalitat de Catalunya.
L'objectiu d'aquest taller teòric-pràctic, que va comptar amb la participació de 80 alumnes de Batxillerat, és donar a conèixer com la física i la química poden ser la resposta a l'alt impacte que les activitats humanes han tingut sobre els ecosistemes terrestres. El canvi climàtic es considera una de les cinc amenaces principals que causen la pèrdua de la biodiversitat al món, juntament amb la pèrdua d'hàbitats, la sobreexplotació, la contaminació i les espècies exòtiques invasores. La ciència pot ser la solució per contrarestar l'impacte negatiu de l'activitat humana a la Terra.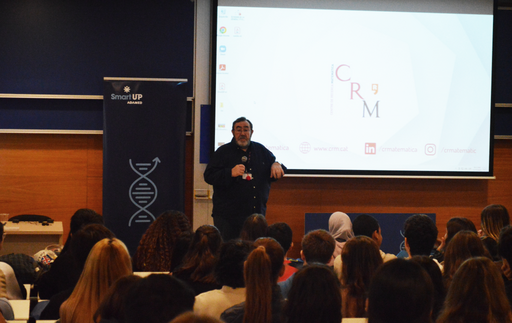 La presentació es va realitzar a l'auditori del CRM, amb una benvinguda als alumnes per part del director del centre, Lluís Alsedà, que va ressaltar la importància de la col·laboració entre les especialitats que s'imparteixen a la facultat, i va animar als estudiants a desenvolupar les seves carreres científiques en el futur. El taller va prosseguir amb una presentació de la Dra. Roser Maneja, professora del Departament de Geografia de la UAB, i va permetre als alumnes conèixer els diferents laboratoris de la UAB.
L'activitat està impulsada pel programa ADAMED SmartUP, organitzat per l'Adamed Foundation.

CRM Comm Team
Anna Drou | Pau Varela
Subscribe for more CRM News
Stay updated to our mailing list to get the lastest information about CRM activities.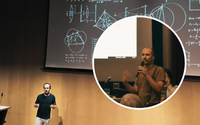 El Centre de Recerca Matemàtica va participar a la Nit de la Recerca Europea, un esdeveniment públic destinat a acostar la ciència i la investigació a públics de totes les edats i difondre la innovació d'una...