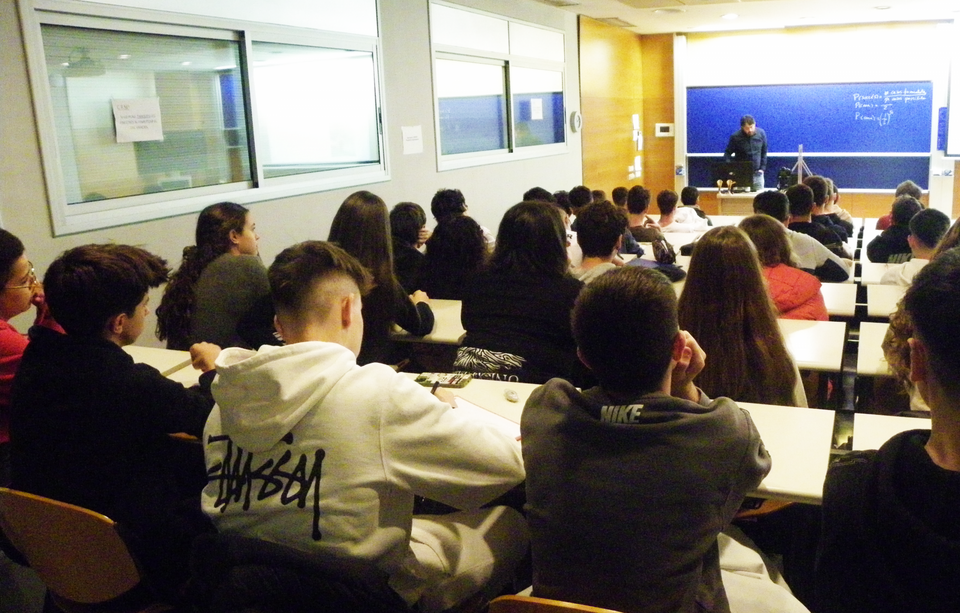 [DISPLAY_ULTIMATE_SOCIAL_ICONS]
EscoLab és una iniciativa de Barcelona Ciència i Universitats de l'Ajuntament de Barcelona, amb la participació dels centres de recerca que ofereixen les diverses activitats.
El passat 21 de novembre l'auditori del CRM va acollir un grup d'alumnes de 1er de Batxillerat de l'Escola Jaume Viladoms, a Sabadell, com a part del programa d'activitats de l'Escolab per aquest 2022-2023. L'activitat va anar a càrrec de Josep Sardanyés, investigador principal del Nonlinear Dynamics and Evolution (NoDE) Lab, amb el títol Què és el caos? i va consistir en un taller pràctic que feia visible el caos gràcies a un pèndul doble fabricat amb materials reciclats. El pèndul va permetre als alumnes observar les trajectòries erràtiques dibuixades amb la llum, proporcionada per dos llums LED a cada extrem del pèndul, i fins i tot va poder explorar formes de posar ordre en aquest caos per convertir-lo en un moviment ordenat.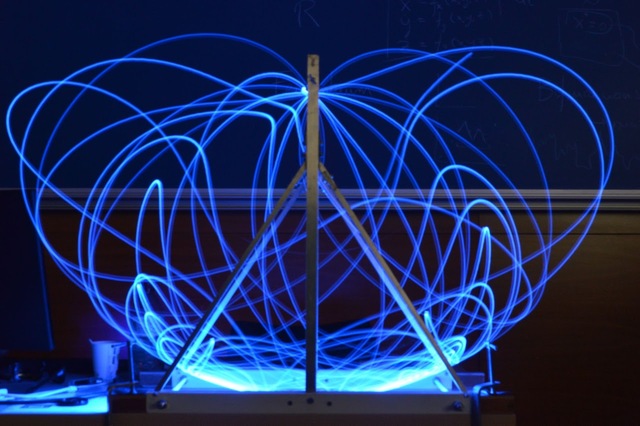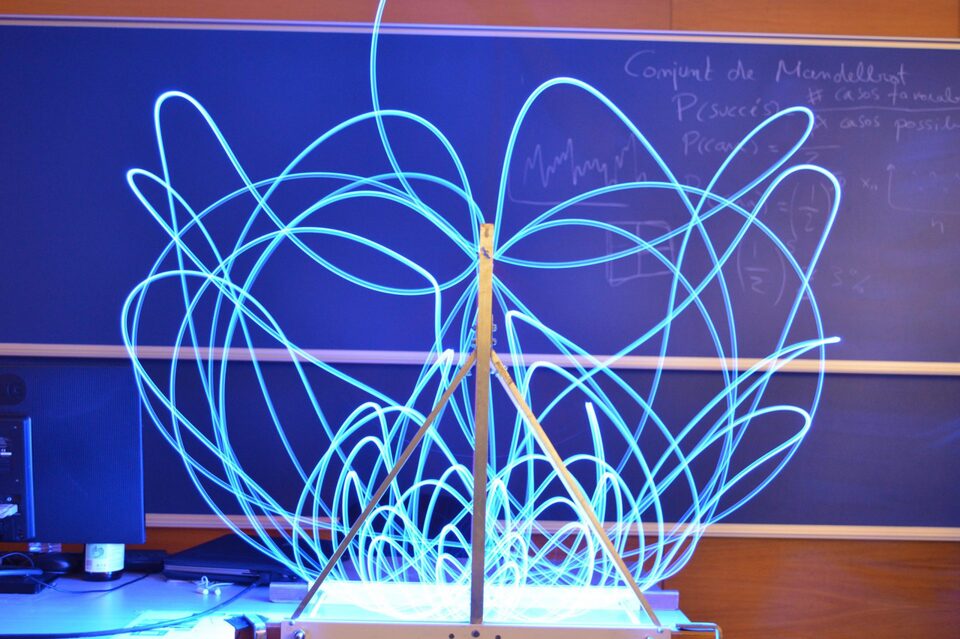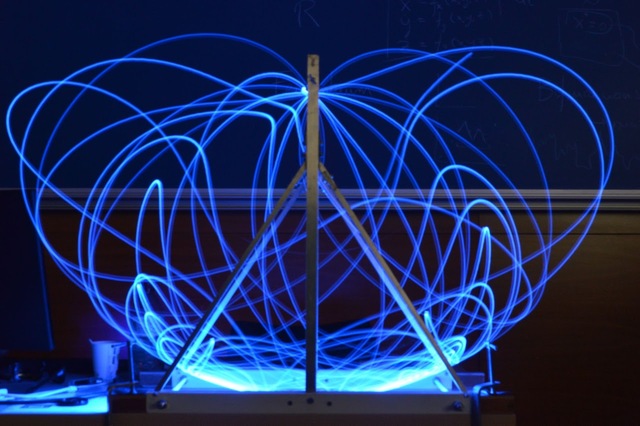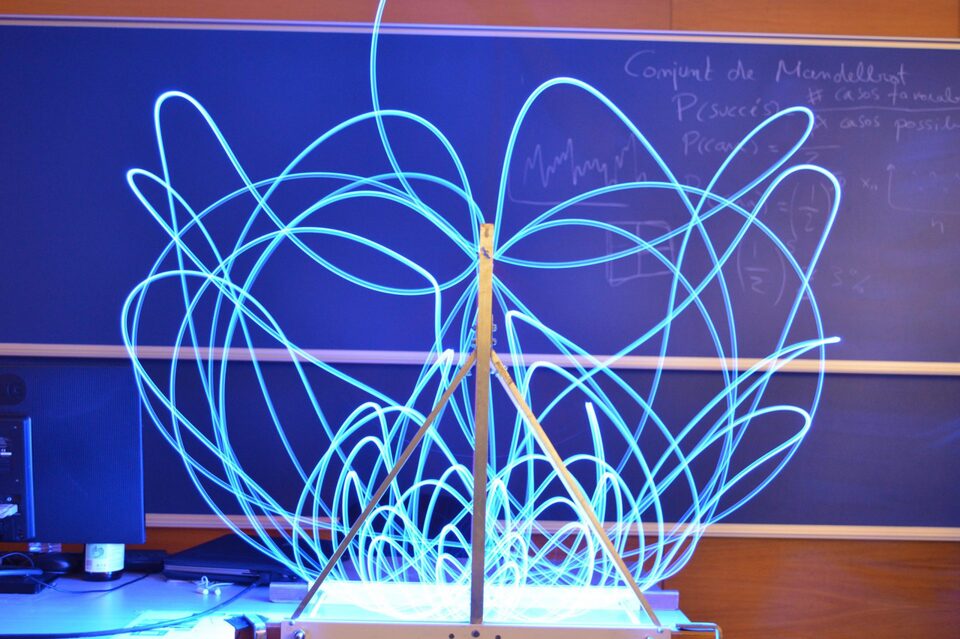 La presentació també va mostrar als alumnes com el caos es ben present a la naturalesa i com ens afecta en coses tan quotidianes com el poder realitzar previsions del temps amb prou antelació. Els alumnes van poder també fer una competició per veure qui era capaç de seguir el moviment del pèndul millor i dibuixar-lo amb precisió.
Aquest taller és el primer de les quatre sessions que es realitzaran al CRM dintre del programa de l'Escolab d'enguany, adreçades a alumnat d'ESO, de batxillerat i de cicles formatius. Les activitats consisteixen en tallers presencials o visites que permeten veure la gran diversitat de laboratoris que hi ha avui i entrar en contacte directe amb els equips multidisciplinaris que hi treballen i les línies de recerca que segueixen.


CRM Comm Team
Anna Drou | Pau Varela
Subscribe for more CRM News
Stay updated to our mailing list to get the lastest information about CRM activities.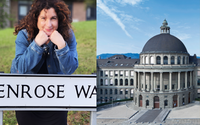 Eva Miranda, a Full Professor at the Universitat Politècnica de Catalunya and affiliated researcher at CRM, has been invited to give a lecture in the Nachdiplom series at ETH Zurich. Her lecture, titled "Singular Symplectic Manifolds," is scheduled for the fall of 2025 and is expected to delve into the intricacies of this complex topic, a subject she has extensively researched since 2009.