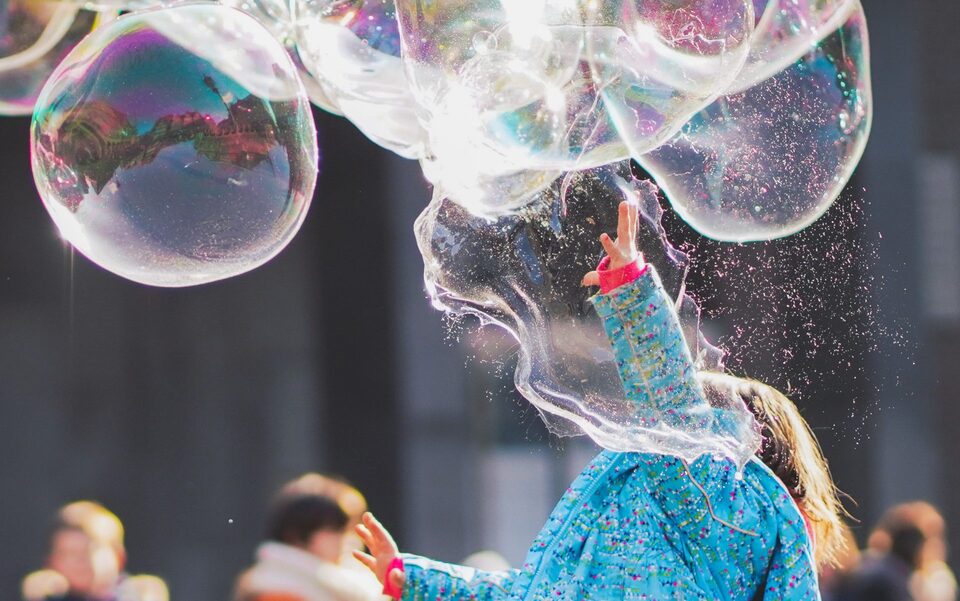 La jornada, organitzada per CREAMAT, FEEMCAT i la SCM, estava adreçada a persones del món de l'educació matemàtica (infantil, primària, secundària, universitat…) i de la divulgació.
El passat dia 15 d'abril va tenir lloc la jornada MAMBO al CESIRE (centre de recursos pedagògics específics de suport a la innovació i la recerca educativa), amb l'objectiu d'explorar les possibilitats que ofereixen les experiències amb bombolles de sabó, tant per a l'educació matemàtica com per a la divulgació.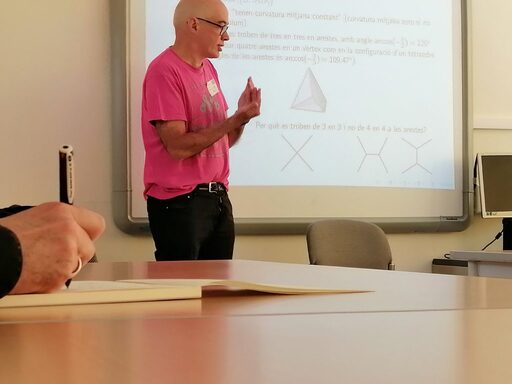 Entre el ponents i professionals convidats, l'activitat va tenir la participació de dos membres de la comunitat CRM: Joan Porti (UAB-CRM) i Daniel Ramos (IMAGINARY i col·laborador de la unitat de comunicació del CRM). Joan Porti va explorar la forma geomètrica de les bombolles, fent servir l'esfera com exemple de problema d'isoperimetria, i en particular el problema de la reina Dido, present a l'Eneida de Virgili. Daniel Ramos per la seva part va parlar sobre les pel·lícules de sabó i com aquestes formen superfícies d'àrea mínima. Aquestes tenen curvatura mitjana nul·la, i els matemàtics intenten trobar-ne exemples més enllà de les que es poden realitzar físicament amb sabó. Més enllà del contingut matemàtic, la seva xarrada va fer també una reflexió sobre la divulgació matemàtica, el seu rol i els seus límits, i sobre algunes de les eines i tècniques actuals.
La jornada va ser organitzada per CREAMAT, La Federació d'Entitats per a l'Ensenyament de les Matemàtiques a Catalunya (FEEMCAT), i la Societat Catalana de Matemàtiques (SCM), i va comptar amb la col·laboració del Museu de Matemàtiques de Catalunya (MMACA), Explòrium, Bubbly Maths, DiverMates i el Centre de Recerca Matemàtica.
Podeu veure ambdues xarrades a continuació:

CRM Comm Team
Anna Drou | Pau Varela
Subscribe for more CRM News
Stay updated to our mailing list to get the lastest information about CRM activities.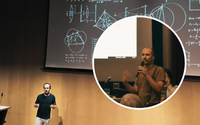 El Centre de Recerca Matemàtica va participar a la Nit de la Recerca Europea, un esdeveniment públic destinat a acostar la ciència i la investigació a públics de totes les edats i difondre la innovació d'una...