L'exposició ha inaugurat el Centre d'Art Andorra la Vella i ha reunit una setantena d'obres de Judit Gaset entre les quals es troben l'obra 'Palau al Vent', cedida pel CRM.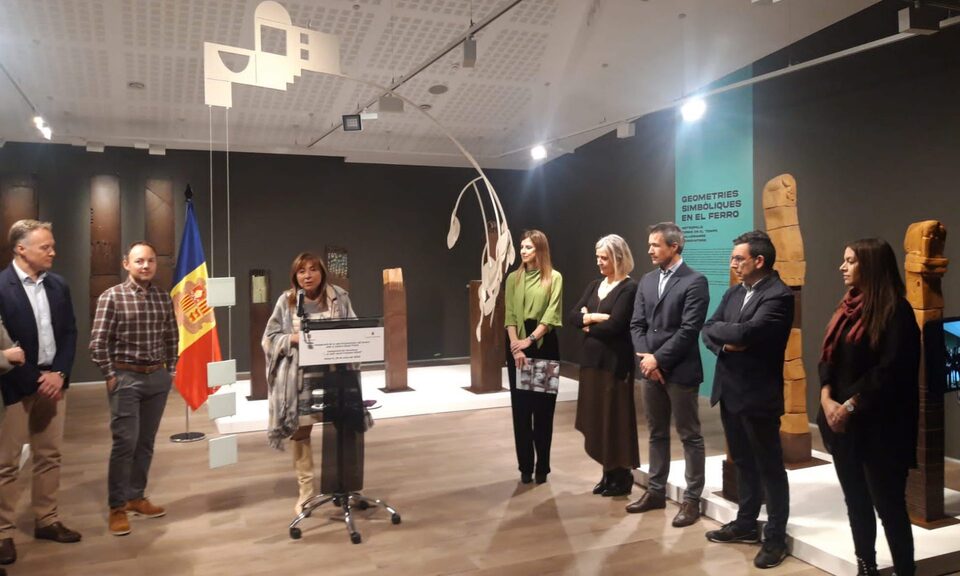 La mostra va ser inaugurada per la ministra de Cultura i Esports del govern d'Andorra, Silvia Riva, la cònsol major d'Andorra la Vella, Conxita Marsol, i el cap de Govern, Xavier Espot.
La sala d'exposicions del Govern d'Andorra, al Parc Central d'Andorra la Vella, es va inaugurar el passat dimarts dia 29 de març amb una exposició sobre l'obra de l'artista andorrana Judit Gaset Flinch. El recull d'obres, un total de 70 procedents de col·leccions públiques i privades que comprèn l'activitat de l'artista des de principi dels anys noranta fins al 2021, repassa l'evolució de l'obra de l'escultora i les diferents etapes per les que ha passat i en les que ha explorat diversos conceptes i materials tals com el bronze o el fang.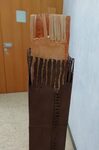 L'exposició compta també amb una peça de l'escultora cedida pel Centre de Recerca Matemàtica, 'Palau al Vent'. L'escultura, que habitualment es pot trobar al Centre de Recerca Matemàtica davant la porta del despatx de direcció, es podrà veure fins al 12 de juny d'aquest any.
Geometries simbòliques
'Palau al Vent' forma part de l'etapa tardana de Gaset Flinch, i es podrà trobar exposada a l'espai que porta per títol 'Geometria simbòliques en ferro'. Aquest bloc temàtic inclou una tria d'obres elaborades a partir de ferro i d'acer i que mostren una reformulació del tòtem on s'hi incorporen inscripcions geomètriques.
Aquest bloc, juntament amb els titulats 'Ea et Alia' i 'Poètica en gres i refractari', componen una finestra oberta a l'evolució de l'artista al llarg de la seva carrera.

CRM Comm Team
Anna Drou | Paula Lomascolo | Pau Varela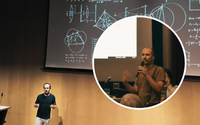 El Centre de Recerca Matemàtica va participar a la Nit de la Recerca Europea, un esdeveniment públic destinat a acostar la ciència i la investigació a públics de totes les edats i difondre la innovació d'una...
Subscribe for more CRM News
Subscribe to our mailing list to get the lastest information about CRM activities.