18th School on Interactions Between Dynamical Systems and Partial Differential Equations (JISD2022)
Advanced course / School
From June 27, 2022
to July 01, 2022
Registration deadline 05 / 06 / 2022
NOTE: If you just want to pre-register now and pay later or apply for a grant, select the following options during the registration process:
Price: 250 EUR (50 EUR for those applying for a grant)
Invoice: No invoice
Grants: if you ask for a grant, attach your CV
Summary: Reservation as your payment method
The School on Interactions between Dynamical Systems and Partial Differential Equations (JISD) is an 
international summer school that takes place at the School of Mathematics and Statistics of the Universitat 
Politècnica de Catalunya (UPC) since 2002. The last three editions have been held at the Centre de 
Recerca Matemàtica (CRM).
The JISD is an annual meeting between experts and young researchers in Dynamical Systems and Partial Differential Equations (PDEs). It is designed to encourage and enhance exchange of knowledge and methods, with the goal of advancing the study of cutting edge problems in the aforesaid fields of mathematics and with the aim of fostering the interaction among the participants. The symposium is aimed at local researchers, as well as scientists from the rest of Spain and foreign countries. It is organized into four advanced courses of about 7 hours and complemented by a poster session by young researchers. Throughout the latest editions the attendance numbers have ranged between 60 and 100 participants, mostly internationals.
A primary objective of the JISD is to attract talented young researchers who can present a poster to put 
them in condition to benefit from the exposure to world-leading experts, and help them establish working 
relationships that could prove critical for their short and long term success. An especially strong effort has 
been devoted in past years to encourage the participation of undergraduates, PhDs and postdocs from 
developing countries and, more generally, young researchers who may encounter difficulties in accessing 
an adequate financial support.
| | |
| --- | --- |
| Xavier Cabré​ | ICREA and ​Universitat Politècnica de Catalunya |
| Gyula Csato | Universitat de Barcelona |
| Amadeu Delshams​ | ​Universitat Politècnica de Catalunya |
| ​Filippo Giuliani | ​​​Universitat Politècnica de Catalunya​ |
| ​Marcel Guàrdia​ | ​​Universitat Politècnica de Catalunya |
| Tere M. Seara​ | ​Universitat Politècnica de Catalunya |
| | |
| --- | --- |
| Scott Amstrong | Université Paris – Dauphine​ |
| Jean Pierre Eckmann ​ | ​Université de Genève |
| ​Jean-Michel Roquejoffre | ​Paul Sabatier University |
| ​Susanna Terracini | ​Università de Torino |
Participants have the option to contribute with a poster presentation.
The poster boards that are available at the CRM measure one meter wide by two meters high. Any poster size within these limits is fine.
To apply, 
please select the relevant option during the registration process.
Deadline: April 18th, 2022.
Resolutions will be sent before May 10th, 2022.
CRM:
In order to increase the number of young researchers participating in this activity, the CRM announces a call for those participants interested in taking part in this activity. This grant includes a reduced registration fee and housing in a shared apartment on campus.

Application deadline for grants: April 18th (Resolutions will be sent in a few days)

EMS:
The EMS offers some travel grants to young mathematicians from less-favoured regions within the geographical area of EMS membership for presenting res
ults at conferences or attending courses, or for research stays in foreign countries, normally up to a maximum of 900 euros in each case or 500 euros for trips within Europe.
Eligible researchers should use this 
online form​
 in order to apply for travel grants.
INVOICE/PAYMENT INFORMATION
IF YOUR INSTITUTION COVERS YOUR REGISTRATION FEE: Please note that, in case your institution is paying for the registration via bank transfer, you will have to indicate your institution details and choose "Transfer" as the payment method at the end of the process.
UPF | UB | UPC | UAB
*If the paying institution is the UPF / UB/ UPC / UAB, after registering, please send an email to vramirez@crm.cat with your name and the institution internal reference number that we will need to issue the electronic invoice. Please, send us the Project code covering the registration if needed.
Paying by credit card
IF YOU PAY VIA CREDIT CARD but you need to provide the invoice to your institution to be reimbursed, please note that we will also need you to send an email to vramirez@crm.cat providing the internal reference number given by your institution and the code of the Project covering the registration (if necessary).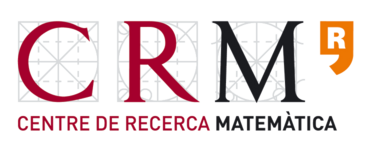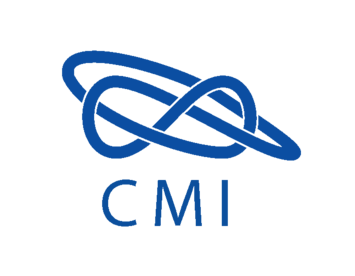 | | |
| --- | --- |
| | For inquiries about the program please contact the research programme's coordinator Ms. Núria Hernández at nhernandez@crm.cat​​ |