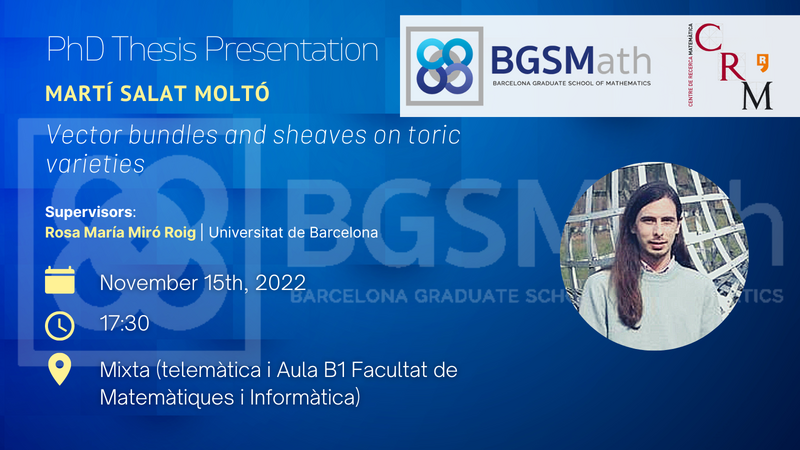 The thesis, with the title of Vector bundles and sheaves on toric varieties, has been supervised by Rosa Maria Miró Roig, professor at the Universitat de Barcelona and CRM researcher.
Martí obtained a Bachelor degree in Mathematics in 2017, and finished a Master degree in Advanced Mathematics in 2019, both degrees at the Universitat de Barcelona. He has completed his PhD project enrolled at the program in Mathematics at the UB, supported by a FPI grant from CRM-BGSmath. His research focused on the study of vector bundles on algebraic varieties and its interactions with combinatorics and commutative algebra.
On behalf of all CRM members, we would like to wish Martí the best of luck in his upcoming thesis defense.

CRM Comm Team
Anna Drou | Pau Varela
Subscribe for more CRM News
Subscribe to our mailing list to get the lastest information about CRM activities.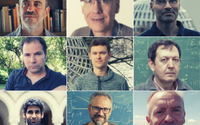 A new update of the list of the World's Top 2% scientists, an international ranking of the world's most cited scientists in various disciplines, has been released by the Stanford University. Researchers from the Centre de Recerca Matemàtica appear both on the 2021 and the career-long lists.