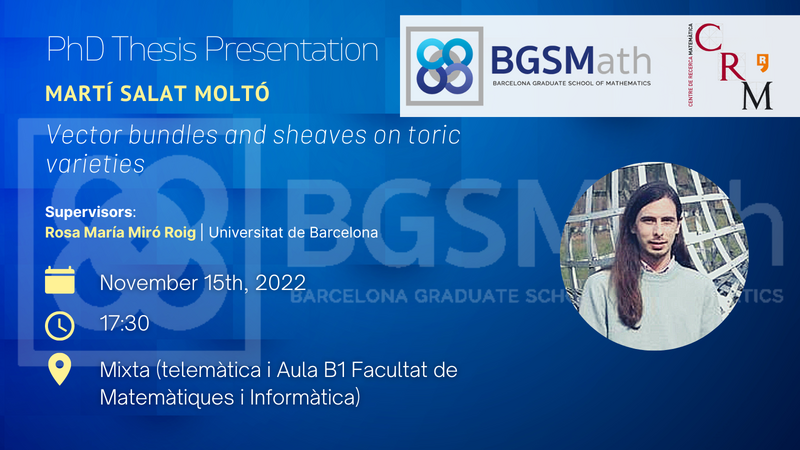 The thesis, with the title of Vector bundles and sheaves on toric varieties, has been supervised by Rosa Maria Miró Roig, professor at the Universitat de Barcelona and CRM researcher.
Martí obtained a Bachelor degree in Mathematics in 2017, and finished a Master degree in Advanced Mathematics in 2019, both degrees at the Universitat de Barcelona. He has completed his PhD project enrolled at the program in Mathematics at the UB, supported by a FPI grant from CRM-BGSmath. His research focused on the study of vector bundles on algebraic varieties and its interactions with combinatorics and commutative algebra.
On behalf of all CRM members, we would like to wish Martí the best of luck in his upcoming thesis defense.

CRM Comm Team
Anna Drou | Pau Varela
Subscribe for more CRM News
Subscribe to our mailing list to get the lastest information about CRM activities.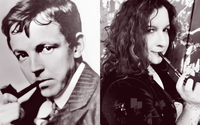 La London Mathematical Society (LMS) va nomenar Eva Miranda, catedràtica de geometria i topologia de la Universitat Politècnica de Catalunya i membre del CRM, com a Hardy Lecturer de la societat per aquest any 2023, per la seva condició d'"investigadora matemàtica de gran reputació" que alhora "pot adreçar-se a un ampli públic matemàtic". Com a part d'aquest guardó, la professora Miranda iniciarà aquest mes de maig un cicle de conferències a diversos departaments de matemàtiques a universitats del Regne Unit que durarà fins al setembre.