[DISPLAY_ULTIMATE_SOCIAL_ICONS]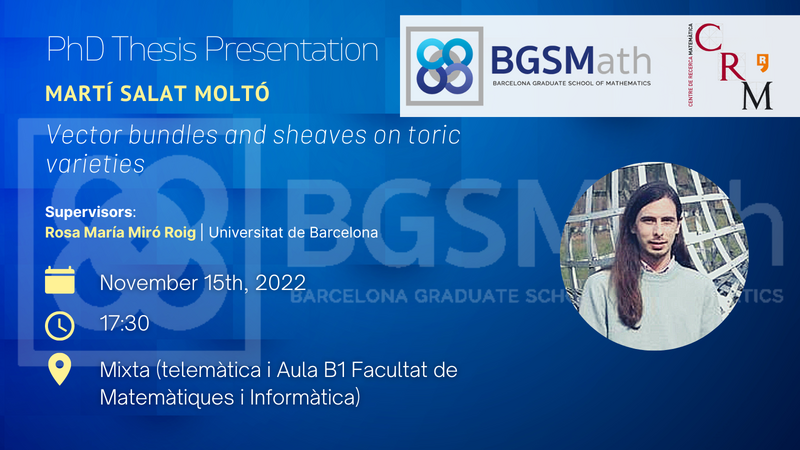 The thesis, with the title of
Vector bundles and sheaves on toric varieties
, has been supervised by
Rosa Maria Miró Roig
, professor at the Universitat de Barcelona and CRM researcher.
Martí obtained a Bachelor degree in Mathematics in 2017, and finished a Master degree in Advanced Mathematics in 2019, both degrees at the Universitat de Barcelona. He has completed his PhD project enrolled at the program in Mathematics at the UB, supported by a FPI grant from CRM-BGSmath. His research focused on the study of vector bundles on algebraic varieties and its interactions with combinatorics and commutative algebra.
On behalf of all CRM members, we would like to wish Martí the best of luck in his upcoming thesis defense.

CRM Comm Team
Anna Drou | Pau Varela
CRMComm@crm.cat
Subscribe for more CRM News
Subscribe to our mailing list to get the lastest information about CRM activities.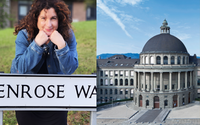 Eva Miranda, a Full Professor at the Universitat Politècnica de Catalunya and affiliated researcher at CRM, has been invited to give a lecture in the Nachdiplom series at ETH Zurich. Her lecture, titled "Singular Symplectic Manifolds," is scheduled for the fall of 2025 and is expected to delve into the intricacies of this complex topic, a subject she has extensively researched since 2009.