[DISPLAY_ULTIMATE_SOCIAL_ICONS]
Creats l'any 1999, aquests premis són un estímul per als alumnes i constitueixen el reconeixement oficial dels mèrits dels alumnes que demostren una preparació especial en aquests ensenyaments. Són també una mostra de la constància i el compromís pel treball compartit entre estudiant, professors i família.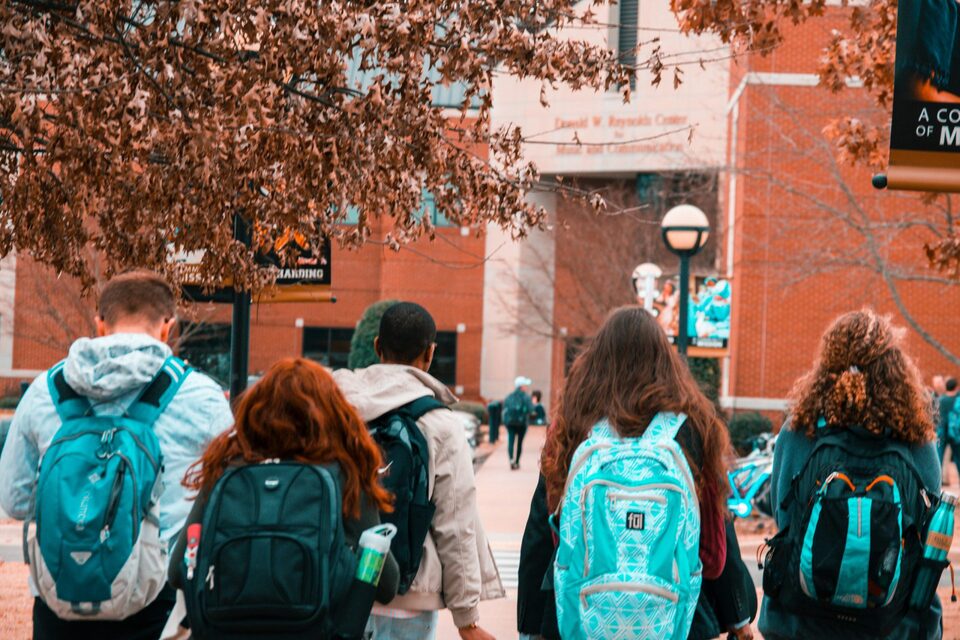 Com cada any, el Departament d'Educació de la Generalitat de Catalunya concedeix els Premis Extraordinaris de Batxillerat. Els alumnes que han cursat el Batxillerat a Catalunya i que tenen una nota igual o superior a 8,75, es poden presentar a una prova, els alumnes amb millors resultats de la qual (com a màxim 46) resulten guardonats.
Un dels avantatges d'aquest premi és la possibilitat de realitzar una estada en un centre de recerca o institució relacionada amb el camp d'interès de l'alumne. Dels premiats del 2020-2021 (els alumnes que van fer la selectivitat l'any passat), 4 han decidit fer estades en diferents grups del CRM.
En Bernat Tortajada Vela està cursant el doble grau de física i matemàtiques a la Universitat Autònoma de Barcelona i està molt interessat en el mon de la modelització i la programació. Durant la seva estada va treballar amb l'investigador i director del CRM Lluís Alsedà en el projecte en comú que tenen amb l'investigador Josep Sardanyés en ecologia teòrica i dinàmica de poblacions.
La Caterina Llauradó Pladellorens és estudiant de matemàtiques a la Universitat de Barcelona (UB). Li criden l'atenció els temes relacionats amb la teoria de nombres i aspectes computacionals de les matemàtiques. A diferència dels seus companys, no va visitar el CRM si no que es va instal·lar una setmana a la Facultat de Matemàtiques i Informàtica de la UB per treballar amb l'investigador Marc Masdeu. Va estudiar les fraccions continuades, i la caracterització d'aquelles que són periòdiques. A més, va començar a aprendre el llenguatge Lean amb la idea de formalitzar aquesta caracterització.
En Roger Lozano Freixanet és estudiant de primer curs de matemàtiques a la Universitat Autònoma de Barcelona. En la seva vista al centre, va treballar amb l'investigador David Romero de la Knowledge Transfer Unit (KTU). Es va centrar en l'estudi de problemes de modelització i optimització, conceptes que va poder lligar amb els apresos durant el primer any de la carrera. En canvi, els conceptes de semi-àlgebra als quals va ser introduït, segurament no els veurà ni durant l'últim curs. A partir d'aquest any, seguirà els seus estudis a la Freie Universität de Berlin.
En Bernat Ibáñez Martínez és estudiant de matemàtiques i informàtica a la Universitat Politècnica de Catalunya. Durant el primer any de carrera, ha desenvolupat interès pels temes relacionats amb matemàtica discreta. Tot i així, al CRM volia treballar al grup de sistemes complexos, i ha acabat fent feina amb l'investigador Jordi Baró. Han simulat terratrèmols dins de la teoria dels sistemes dinàmics amb molles connectades a blocs que emulen el moviment de les plaques tectòniques, aquí en podeu veure una mostra.
És una molt bona notícia veure que estudiants amb bones notes estan interessats en la recerca matemàtica que fan investigadors del centre. També recolzem totes les iniciatives que facilitin el contacte d'alumnes interessats amb investigadors i recerca actual. És per això que el CRM també participa en altres activitats com Bojos per les Matemàtiques o estades d'alumnes d'institut al centre. Esperem que aquestes activitats a nivell general vagin encaminant-se en la línia de fer que perfils més diversos puguin accedir a la recerca en els primers estadis de la seva vida formativa.

CRM Comm Team
Anna Drou | Pau Varela
Subscribe for more CRM News
Subscribe to our mailing list to get the lastest information about CRM activities.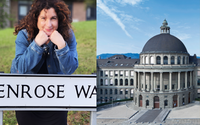 Eva Miranda, a Full Professor at the Universitat Politècnica de Catalunya and affiliated researcher at CRM, has been invited to give a lecture in the Nachdiplom series at ETH Zurich. Her lecture, titled "Singular Symplectic Manifolds," is scheduled for the fall of 2025 and is expected to delve into the intricacies of this complex topic, a subject she has extensively researched since 2009.