Mathematics for everyone.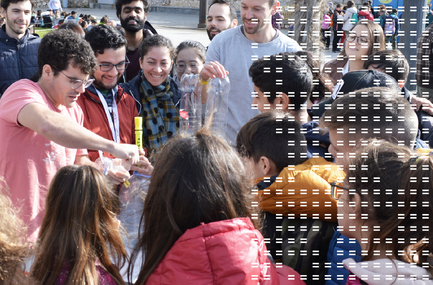 Programa Magnet
MAGNET is a program whose objective is to accompany the educational centers in the development of an educational project in partnership with an institution.
Women in Mathematics
To counter the inequity in numbers between men and women entering mathematics training
BOJOS PER LES MATEMÀTIQUES
The basic objective of this course is to promote the scientific vocation of these young people and especially their enthusiasm for mathematics.
Escolab Program
EscoLab opens the doors of Catalonia's state-of-the-art laboratories and research centres and offers an opportunity to converse with investigators working on the advancement of society.