REGISTRATION FEE
30€
(students free)
AICA is a short industrial workshop focused on transfering knowledge from mathematical areas related to the EACA network to the industrial world.
This is going to be the fifth edition, after those organized in Granada (2011), Madrid (2013), Logroño (2016), and Santander (2019).

Industrial workshop organized by Red-EACA, a Network of Excellence partialy financed by the Spanish Ministery of Science, Innovation and Universities (RED2018-102709-T)

This event is locally organized by Universitat de Barcelona, Universitat Politècnica de Catalunya, and Centre de Recerca Matemàtica through the Maria de Maeztu Excellence Program.

There will be a call for participants from non-presenting companies or academia to exhibit a poster in the venue.

INVOICE/PAYMENT INFORMATION
IF YOUR INSTITUTION COVERS YOUR REGISTRATION FEE: Please note that, in case your institution is paying for the registration via bank transfer, you will have to indicate your institution details and choose "Transfer" as the payment method at the end of the process.
UPF | UB | UPC | UAB
*If the paying institution is the UPF / UB/ UPC / UAB, after registering, please send an email to vramirez@crm.cat with your name and the institution internal reference number that we will need to issue the electronic invoice. Please, send us the Project code covering the registration if needed.
Paying by credit card
IF YOU PAY VIA CREDIT CARD but you need to provide the invoice to your institution to be reimbursed, please note that we will also need you to send an email to vramirez@crm.cat providing the internal reference number given by your institution and the code of the Project covering the registration (if necessary).
LODGING IN THE UAB-CAMPUS (BELLATERRA)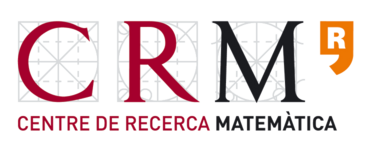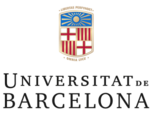 | | |
| --- | --- |
| | For inquiries about this event please contact the research programs coordinator Ms. Núria Hernández at nhernandez@crm.cat​​ |