Institutional activities
From November 02, 2023
to November 10, 2023
The plan is to organize two events (one at the ICM and another at CRM). Each event will consist of a 2-day meeting and each day will have 2 talks per day (one from ICM researchers and the other one by CRM researchers or invited speakers). Each talk will take 45 minutes and will be followed by a 30-minute Discussion.
The Centre de Recerca Matemàtica (CRM) and the Institut de Ciències del Mar (ICM) want to explore potential ways of collaboration. On one side, the ICM is dedicated to marine research. Under the motto "Ocean Science for a Healthy Planet", the ICM conducts frontier research and fosters both knowledge and technology transfer on topics related to ocean and climate interactions, conservation and sustainable use of marine life and ecosystems, and impact mitigation of natural and anthropogenic hazards. In-depth knowledge, determined action, and coordinated management are essential to confronting these global challenges, thereby driving the sustainable development of humankind.
On the other side, the remit of the CRM is to be a resource of excellence in mathematical research and training at an international level. Its specific aims are high-quality research of international standing in mathematics (including a special emphasis on real-world applications carried out in a collaborative or interdisciplinary context), knowledge transfer based on validated mathematical research (with special emphasis on concrete implementations of justified models that address emergent problems with societal impact), advanced training in the field of mathematics, through collaboration and synergies with other research institutions and dissemination of the advances in mathematics within both the wider academic community and society in general. To explore possible scientific cooperation, it was agreed to hold two two-day meetings where, first at the headquarters of the ICM and then at the headquarters of the CRM they will expose and discuss the research that is done at the ICM and how the CRM can help/collaborate with them. In this meeting(s), leaving aside the protocol acts, the goal is to promote the exchange of ideas, techniques and problems to facilitate the possibilities of matchmaking.
After the first meeting, 24 expressions of interest were generated at ICM, which were compressed by the ICM into the following eight "broad" topics:
1. Models of regression in broad sense
2. Image Analysis – Pattern recognition
3. Big Data – Extraction of patterns from large sets of data
4. Machine Learning and Supervised Learning for classification of data
5. Networks and Graph Theory
6. Statistical Methods in non-stationary Time Series
7. Optimization in Mathematical Biology
8. Marine dynamic predictability (living organisms)
The CRM, has reorganized the above list into the following 5 items:
1. Mathematical Modeling (Mod)
2. Cutting-edge Data Techniques (Dat)
3. Numerical methods for Partial Differential Equations (NEDP)
4. Optimitzation Techniques (Opt)
5. Numerical methods for Ordinary Differential Equations (NODE)
The talks have been selected to cover, as much as possible, all the eight plus five "big" topics. Thus, the idea is to cover the maximum of the 24 expressions of interest topics.
Lluís Alsedà (CRM)
Abstract: he responses of social species to perturbations is a scientific challenge in Ecology due to the difficulty of obtaining ecological data in the wild. In this talk, we will provide details of an interdisciplinary work where we have used a mathematical model to study the population dynamics of a patch in a metapopulation of Audouin's gulls at Punta de la Banya (Ebre's River Delta). By using artificial intelligence (AI) tools, we have fitted the different epochs identified in multidecadal monitoring of the population in this patch. The mathematical models and all the computational tools have allowed us to show that the dispersal carried out by the individuals after the perturbation (entry of carnivores in the patch in 1997) was due to social copying. The model has allowed us to characterize the relation between population density and dispersal strength due to this social behaviour. This talk will focus on the tools we can use to provide a thorough analysis of ecological data with the aid of dynamical systems theory, numerical tools, and AI.
Further details can be found in:
• D. Oro, Ll. Alsedà, A. Hastings, M. Genovart, J. Sardanyés. Social copying drives a tipping point for nonlinear population collapse. Proceedings of the National Academy of Sciences USA 120(11), e2214055120 (2023)
Contents: The topics covered are: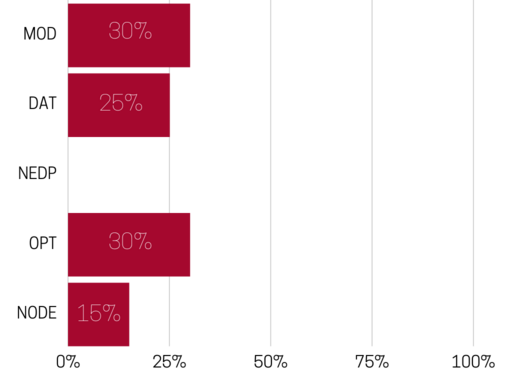 Pere Puig (UAB-CRM)
Abstract: Capture-recapture methods in ecology are a set of statistical techniques used to estimate the size of a population of animals or plants in the wild. These methods are especially useful when it is difficult or impossible to count every individual in a population directly. We review several of these techniques, focusing on the non-parametric estimator of Chao. The main principle behind Chao's estimator is to utilise the number of individuals observed only once (singletons) and the number of individuals observed exactly twice (doubletons) to estimate the total number of individuals in the population. Several recently introduced non-parametric estimators that improve various aspects of Chao's estimator are proposed.
Further details can be found in:
• Chao, A.. Nonparametric estimation of the number of classes in a population. Scandinavian Journal of Statistics, 11, 265-270 (1984);
• Jim´enez-Gamero, M.D. and Puig, P. A nonparametric method of estimation of the population size in capture–recapture experiments. Biometrical Journal, 2(4), 970-988 (2020);
• Puig, P. and Kokonendji, C.C.. Non-parametric Estimation of the Number of Zeros in Truncated Count Distributions. Scandinavian Journal of Statistics, 45, 347-365 (2018).
Contents: The topics covered are: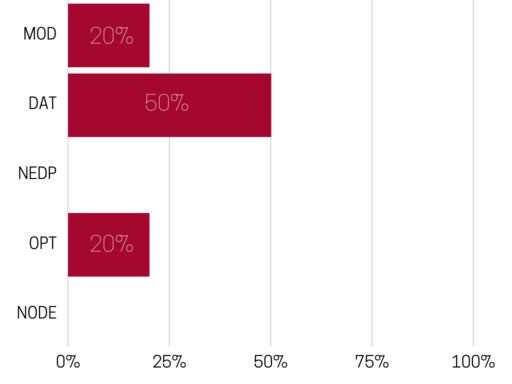 Josep Sardanyés & Filip Ivancic (CRM)
Abstract: Within the framework of the BioDiversa European project MPA4Sustainability with CRM as a partner, we will give an overview of the project focusing on two modelling approaches: (i) MPAs as metapopulations and (ii) reaction-diffusion-convection-advection modelling of marine areas. Approach (i) provides a qualitative analysis of the dynamics implicitly incorporating distance between MPAs and explicitly considering the ecological factors of MPAs and connecting regions such as carrying capacities, fishing and tourism pressure, etc. Projects (ii) involve the development of spatially-explicit models incorporating oceanographic and perturbation data (currents, ship traffic, levels of protection, fishing pressure) and different dynamics such as the impact of currents or the behaviour of species may be incorporated.
Further information can be found at MPA4SUSTAINABILITY (PCI2022-132926): Enhancing Marine Protected Areas' role in restoring biodiversity while maintaining access to ecosystem services (2022 – 2025). ERA-NET COFUND, BiodivERsA EU's Horizon 2020 Framework Programme for Research and Innovation – "Proyectos de Colaboración Internacional" (AEI).
Contents: The topics covered are: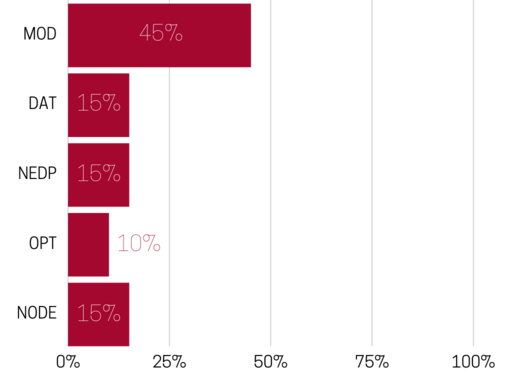 Àngel Jorba (UB-CRM) & Marc Jorba–Cuscó (CRM)
Abstract: Taylor is a method to solve Ordinary Differential Equations (ODE). The idea behind the method is to obtain the Taylor expansion (up to high order) of the solution of a particular Cauchy problem. To obtain the derivatives of the solution one has to compute first the derivatives of the vector, one needs to obtain first the derivatives of the vector field. This can be done automatically by means of automatic differentiation. In this talk, we will discuss the Taylor method to solve ODE and possibly their associated variational equations. To illustrate the performance of the method (compared to other well-known methods such as Runge-Kutta family), we will introduce the audience to taylor, a public open source software implementation of the Taylor method in its latest version that is able to solve the variational equations automatically.
Further details can be found in:
• J. Gimeno, À. Jorba, M. Jorba-Cuscó, N. Miguel, M. Zou. Numerical integration of high-order variational equations of ODEs. Applied Mathematics and Computation, 442, 127743 (2023);
• À. Jorba, M. Zou. A Software Package for the Numerical Integration of ODEs by Means of High-Order Taylor Methods. Experimental Mathematics, 14, 99-117 (2005).
Contents: The topics covered are: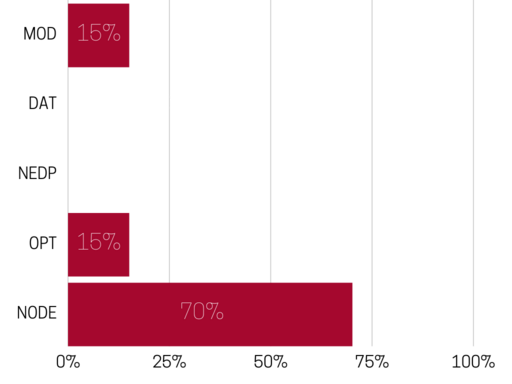 Ramiro Logares & Francesc Piferrer (ICM)
Abstract: High-throughput DNA sequencing technologies have revolutionized the field of microbial and fish genomics, providing unprecedented insights into marine organisms' genetic and functional diversity. These technologies allow for the comprehensive profiling of microbial communities, revealing the identities and functions of microbes within ocean ecosystems. This enables us to understand the intricate relationships between microbial species, their metabolic pathways, and their responses to environmental changes. For fish genomics, high-throughput sequencing has enabled whole genome sequencing, transcriptomics, and epigenomic studies at an unimaginable resolution and scale. Epigenetics studies heritable changes in gene expression not caused by alterations in DNA sequence but mediated through mechanisms like DNA methylation, histone modifications, and non-coding RNAs. This process introduces additional complexity to our understanding of marine life. The wealth of DNA and RNA data has shed light on fish evolutionary biology, physiology, and responses to environmental stressors, including climate change and anthropogenic activities. As our understanding of the ocean microbiome and fish genomics expands, we are confronted with unprecedented data complexity and volume. This necessitates a collaborative effort across disciplines, notably integrating mathematical tools and principles to analyze and interpret vast and diverse omics data from the ocean. Mathematical tools contribute significantly to our understanding of marine microbial interaction networks by capturing their inherent complexities and dynamics. These networks, which depict ecological interactions such as mutualism or parasitism, can help predict the response of marine ecosystems to environmental fluctuations, thereby serving as tools for ecosystem conservation and management. Yet, mathematical approaches for building microbial networks are far from perfect, with few methods addressing causality, network stability, or predicting long-term effects in topology. In fish biology, a hot topic is the inheritance of epimutations. However, there has yet to be an agreement on calculating epigenetic inheritance. Thus, a major need for the scientific community working on the inheritance of epimutations is to have a method that can robustly determine the degree of inheritance of epimutations and their association with a given phenotype. All in all, by decoding the complex patterns of microbial interaction networks and genetic and epigenetic information in microbes and fish, we expect to gain a deeper understanding of marine life and its role in maintaining the health and resilience of ecosystems.
Contents: The topics covered are: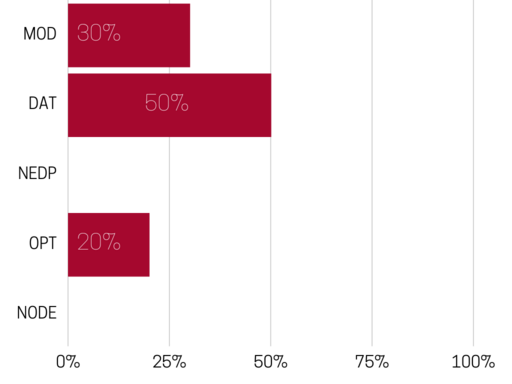 Eugenia Makarova (ICM)
Abstract: This work aims at creating a preliminary machine learning (ML) model for correcting the European Centre for Medium-Range Weather Forecasts (ECMWF) ERA5 reanalysis stress equivalent local wind biases. Several preliminary ML setups are evaluated, which look for the functional relationship between several oceanic and atmospheric variables and the persistent NWP biases as observed in the NWP-scatterometer differences. Such variables include the ECMWF model parameters, such as stress-equivalent winds and their derivatives (curl and divergence), atmospheric stability-related parameters, i.e., sea-surface temperature (SST), air temperature (Ta), relative humidity (rh), surface pressure (sp), as well as SST gradients and ocean currents.
The algorithms that are evaluated include two libraries based on Gradient Boosting Decision Trees (GBDT), such as XGBoost and LightGBM, and feed-forward neural networks (FNNs), implemented with the sklearn (MLP Regressor) and with Tensorflow.
Globally, the best performing model is a Tensorflow-based neural network with 4 hidden layers with 256, 128, 64, 32 neurons per layer. It shows a 5.54% of error variance reduction globally, and in particular up to 7.66% in the extra-tropics, when compared to the ERA5 performance (test period). In the tropics and high latitudes, the error variance reduction is of 3.67% and 5.47%, respectively.
The work demonstrates the feasibility to predict ERA5 local biases, mainly using information based only on other NWP variables. This can be used in the operational setup for correction of the ECMWF ocean forcing forecasts in line with scatterometer-based bias adjustments applied in data assimilation.
Further information can be found at
• Eugenia Makarova Proposal and evaluation of the Machine Learning Models for correcting ERA5 stress equivalent wind forecasts as a function of atmospheric and oceanic conditions. Master thesis; Advisor: Marcos Portabella (December 2022). Follow the Link.
Contents: The topics covered are: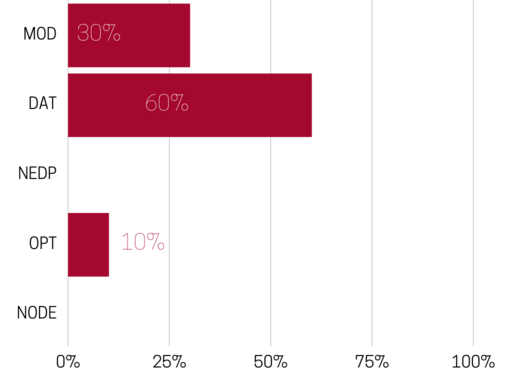 Mariona Claret (ICM)
Abstract: Ocean General Circulation Models (OGCMs) are attractive tools used to quantify the impacts of mesoscale (10-100 km) or submesoscale flows (1-10 km) over global or regional scales. Computational costs associated with resolving dissipative scales (cm) are minimized through subgridscale parameterizations. These parameterizations, however, typically fall short in quantifying turbulent mixing at depth because OGCMs are hydrostatic, and their vertical resolution coarsens with depth. These limitations prevent OGCMs from capturing the energy cascade from large to small scales. Non-hydrostatic process models, on the other hand, can resolve energy pathways to ocean turbulence but they are computationally prohibitive when used over domains large enough to capture large-scale background flows. We propose a novel one-way nesting approach that incorporates large-scale forcing from OGCMs into a non-hydrostatic process model at high vertical resolution. Realistic ocean simulations with OGCMs use finite differences formulations to solve for the equations of motion with irregular boundary conditions from bathymetry and coastlines. State-of-the-art OGCMs fully resolve mesoscale flows at a global scale, while smaller scales are often resolved with regional configurations of higher spatial resolution using dynamical downscaling. Conventional nesting techniques are one-way and use the same OGCM over smaller and smaller domains with the hydrostatic approximation, but this approximation breaks when turbulent-length scales start to be resolved. Spectral codes, on the other hand, are especially well suited to use in the non-hydrostatic regime as these have higher accuracy and computational efficiency than finite differences codes and they eliminate the need for subgrid-scale parameterizations. However, they are ill-suited to handle arbitrary boundary conditions, such as those provided by realistic ocean simulations from OGCMs in nested domains. Our solution to this problem is to remove discontinuous endpoint derivatives before applying spectral methods using analytically differentiable Bernouilli polynomials. In this way, we overcome OGCMs and non-hydrostatic process model limitations by performing high-resolution non-hydrostatic simulations in limited three-dimensional domains while retaining the impact of larger scales through boundary forcing with OGCM fields.
Further information can be found at
• J. S. Rogers, M. D. Rayson, S. S. Ko, K. B. Winters, O. B. Fringer. A framework for seamless one-way nesting of internal wave-resolving ocean model. Ocean Modelling, 143, Article number 101462 DOI (2019).
Contents: The topics covered are: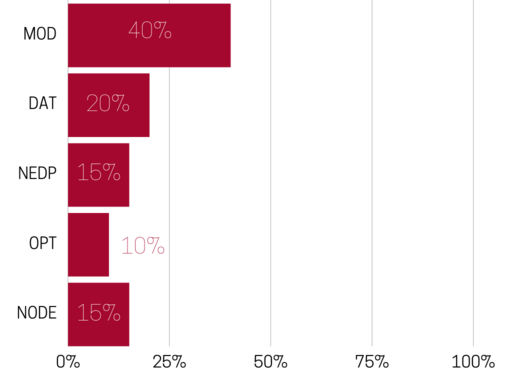 Antonio Villaseñor & Luis Fernandez – Hector Perea, Sara Martinez, Ariadna Canari, Gemma Ercilla, Ferran Estrada and Claudio Loiacono (ICM)
Abstract: The field of geophysics has undergone a profound transformation with the emergence of Artificial Intelligence (AI). Deep Learning algorithms (DL), in particular, have demonstrated exceptional capabilities in addressing long-standing challenges and expanding the boundaries of traditional geophysical and geomorphological data analysis. We present two compelling examples that highlight the potential of DL techniques in enhancing earthquake detection and the promising future of DL in geomorphological analysis.
In the first example, we delve into the remarkable progress achieved in earthquake detection through the application of DL algorithms. Due to their inherent complexity and unpredictable nature, earthquakes pose substantial challenges for accurate detection and prompt response. However, DL-based approaches have exhibited remarkable efficacy in overcoming these challenges. We have analyzed recent available DL pickers, comparing the results against data picked by a human operator and against non-DL programs. We found that DL algorithms have exhibited proficiency in precisely identifying and distinguishing the arrival times of P and S phases, even in the presence of low signalto- noise ratios and intricate triggering mechanisms. Their ability to effectively filter out transient noise and their efficiency in recognizing S waves, tasks often challenging even for experienced human analysts, positions DL algorithms as powerful tools in earthquake monitoring. Furthermore, their minimal parameter tuning requirements ensure accessibility to geophysicists with varying degrees of expertise in neural networks.
The second example explores the potential of AI in geomorphological analysis, specifically by leveraging DL techniques to overcome limitations in traditional methods. Digital topographic and bathymetric models are extensively used in geosciences to describe landscape features. However, these methods often suffer from subjective parameter selection and qualitative assessments, which hinder interpretation accuracy and uncertainty estimation. Integrating mathematical models and DL techniques can enhance interpretations and improve uncertainty estimation. DL algorithms can be trained to identify and quantify specific landscape features like fault scarps or landslides, enabling
a comprehensive characterization of the terrain.
The integration of DL and mathematical expertise offers a data-driven and objective approach for robust interpretations and uncertainty quantification, leading to a deeper understanding of the landscape and improved resource management. Ongoing research in this area shows promising potential for advancing geomorphological analysis through AI.
Contents: The topics covered are: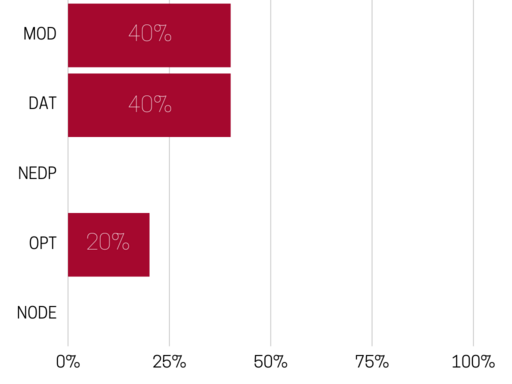 Jonas Ruh – Roger Urgeles – Savitri Galiana & Xavier Garcia (ICM)
Abstract: We present three compelling research areas within marine geosciences that underscore the importance of collaboration with mathematicians with an interest in modelling and optimization techniques. We extend an invitation to join us in addressing these challenges and advancing our understanding of Earth's dynamics and associated hazards:
• Numerical Modelling of Tectonic Processes: Understanding the long-term mechanics of Earth materials and their response to tectonic forces requires sophisticated numerical tools. We seek collaboration to improve the efficiency and accuracy of solving large matrices, particularly within the Matlab environment. Addressing computational challenges associated with matrix handling requires efficient optimization techniques and advancements in numerical algorithms. Furthermore, we aim to expand the capabilities of our geodynamic modelling framework by incorporating more intricate partial differential equations (PDEs), such as Navier-Stokes formulations. This integration enables the simulation of fluid flow phenomena, enriching the realism of our system of equations and providing valuable insights into the dynamic behaviour of our planet.
• Assessing Tsunami Hazards Induced by Submarine Landslides: The quantification of hazards associated with tsunamis induced by submarine landslides requires a comprehensive assessment of uncertainties. We are looking for a collaboration to develop probabilistic models considering spatial susceptibility, geometry, frequency and magnitude characteristics in submarine landslide catalogs. As submarine landslides will not likely reoccur where they did in the past, the aim is to produce synthetic catalogues and couple those to models of submarine landslide post-failure dynamics, tsunami generation and propagation. The expected final product is a series of probability maps for different maximum tsunami inundation heights for several average return periods. Mathematicians with expertise in probabilistic modeling and optimization are invited to collaborate, contributing to develop new methodologies to assess the hazard of submarine landslide-induced tsunamis. Through this collaboration, we will better understand hazard uncertainty, refine risk mitigation strategies, and ultimately develop effective measures for the safety of coastal communities.
• Geophysical Data Inversion using PDE-Constrained Optimization: In 2016, we developed an algorithm for inverting controlled source electromagnetic (CSEM) data using PDE-constrained optimization techniques. However, collaborative efforts are needed to improve the program's efficiency and memory usage. Mathematicians experienced in optimization methods can help enhance the algorithm's performance, making it a valuable tool for environmental studies and subsurface exploration. Through this collaboration, we aim to unlock the full potential of CSEM technology and further our understanding of subsurface processes, offering innovative solutions for a wide range of scientific applications.
Contents: The topics covered are: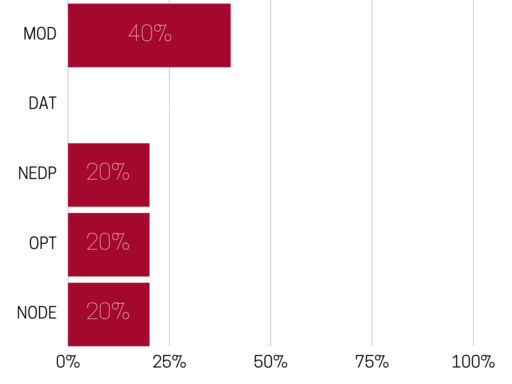 Ivan Masmitja (UPC-ICM) & Joan Navarro (ICM)
Abstract: Reinforcement learning (RL) techniques can be used as a path-planning method to localize and track underwater targets using range-only techniques and autonomous vehicles. Topics of interest cover the optimization of RL algorithms in terms of processing and execution time in order to train agents more quickly. In order to reduce the sim-to-real gap, some strategies use a high-fidelity simulation environment that includes characteristics and dynamics of the marine environment. Then the transfer of control policies learned in this simulated environment are suitable for the real environment, guaranteeing certain control dynamics.
Further information can be found at
• Masmitja, I.; Gomariz, S.; Del Rio, J.; Kieft, B.; O'Reilly, T.C.; Bouvet, P.; Aguzzi, J. Optimal path shape for range-only underwater target localization using a Wave Glider. International journal of robotics research (IJRR). ISSN 0278-3649 pp. 1 – 16 (2018).
• Masmitja, I.; Martin, M.; Katija, K.; Gomariz, S.; Navarro, J. A reinforcement learning path planning approach for range-only underwater target localization with autonomous vehicles. IEEE 18th International Conference on Automation Science and Engineering (CASE), August 20-24, 2022. Mexico City, Mexico (2022).
Contents: The topics covered are: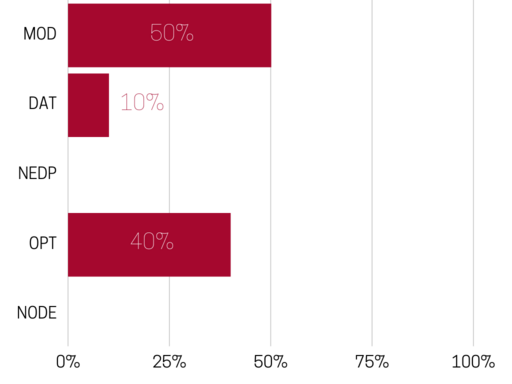 Fran Ramírez (ICM)
Abstract: Marine habitats are extensive, and the distribution of marine resources is uneven. To access and exploit these resources, various marine species, including large fish, sea turtles, seabirds, and marine mammals, must undertake long-distance journeys during foraging and migratory movements to complete their biological cycles. However, these movements are not random. Marine organisms employ favourable winds and ocean currents to minimize the energy costs associated with these long travels. Yet, assessing the role of these environmental factors in determining individual movements, selection of feeding areas, and the level of connectivity between marine areas is empirically challenging and can vary among species based on their motion capabilities (such as flying versus swimming, or flapping versus gliding). By combining detailed information on species movements using animal-borne electronic tags (bio-logging devices) with spatial data on winds and ocean currents, and employing optimization tools, our objective is to evaluate how marine species optimize their movements based on environmental conditions. We also aim to comprehend the predominant routes these organisms tend to follow in order to reach distant areas and assess the level of connectivity between marine habitats. We intend to apply this approach to different species such as seabirds or sea turtles, considering their contrasting characteristics, flight or swimming capabilities, and various spatio-temporal scales, ranging from trans-equatorial migrations to more regional foraging movements. These assessments can provide valuable insights into the primary threats these species may encounter during their travels, as well as potential alterations in movement routes or the degree of connectivity between geographical areas due to the ongoing global changes that are impacting winds and marine currents.
Further information can be found at
• Afán, I., Arcos, J. M., Ram´ırez, F., García, D., Rodríguez, B., Delord, K., et al. Where to head: environmental conditions shape foraging destinations in a critically endangered seabird. Mar Biol 168, 23. DOI. (2021).
• Felicísimo, A. M., Muñoz, J., and González-Solis, J. Ocean Surface Winds Drive Dynamics of Transoceanic Aerial Movements. PLOS ONE 3, e2928. DOI. (2008).
• Hays, G. C., Ferreira, L. C., Sequeira, A. M. M., Meekan, M. G., Duarte, C. M., Bailey, H., et al. Key questions in marine megafauna movement ecology. Trends in Ecology & Evolution 31, 463–475.DOI. (2021).
• Kempton, J. A., Wynn, J., Bond, S., Evry, J., Fayet, A. L., Gillies, N., et al. Optimization of dynamic soaring in a flap-gliding seabird affects its large-scale distribution at sea. PLOS ONE 3, e2928.DOI (2022).
• Kranstauber, B., Weinzierl, R., Wikelski, M., and Safi, K. Global aerial flyways allow efficient travelling. Ecology Letters 18, 1338–1345.DOI (2015).
Contents: The topics covered are: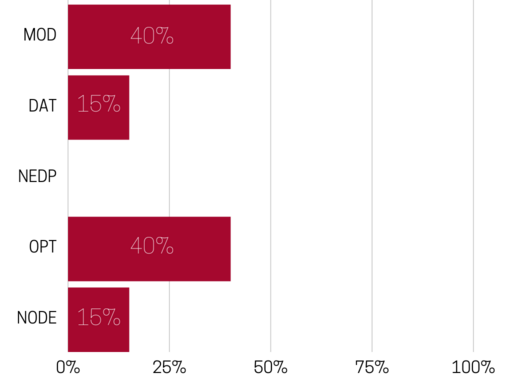 Unlocking Complexities in the Ocean Microbiome & Fish Genomics using maths

Social tipping point identified in the wild

Numerical Methods for ODEs

Small groups discussion & Networking

Small groups discussion & Networking

Jezabel Curbelo (UPC-CRM)

Physical and Technological Oceanography

Renewable Marine Resources

How many dolphins are in Sepetiba Bay?

Dynamics in Marine Protected Areas

Small groups discussion & Networking

Small groups discussion & Networking
| | |
| --- | --- |
| | For inquiries about this event please contact the Scientific Events Coordinator Ms. Núria Hernández at nhernandez@crm.cat​​ |