The computational neuroscience unit at the CRM was founded in 2012 and is made up of three Principal Investigators (Alex Roxin, Klaus Wimmer and Alex Hyafil) and their groups. The unit is an active member of a larger, Barcelona-wide Neuroscience community which includes theoretical, experimental and clinical groups located in a variety of university departments and research centers (www.barccsyn.org). Research in the computational neuroscience unit is largely focused on systems-level neuroscience. Broadly speaking, this involves investigating how large assemblies of interacting neurons give rise to animal and human behavior. Our approach is generally to combine computational modeling with data analysis.
Research Lines
The research focus in the group of Alex Roxin is on dynamical and network mechanisms in systems neuroscience. We model cognitive processes such as long-term memory formation and decision making, but also study the dynamical repertoire of neuronal networks more generally.
Research in the group of Klaus Wimmer focuses on the neural network dynamics underlying perceptual decision making and working memory, with the general aim of understanding the neural mechanisms underlying elementary cognitive functions.
The group led by Alex Hyafil has started in 2019, with an interest in understanding the core computations that underlie perception, decision-making and cognitive control in humans and mammals in general.





PUBLICATIONS
Roxin, A. (2022). Notes on Meanfield Models for Spiking Networks for CIRM Course, March 2022.



LINK
da Fonseca, M., Maffei, G., Moreno-Bote, R., & Hyafil, A. (2022). Mood and implicit confidence independently fluctuate at different time scales. Cognitive, Affective, & Behavioral Neuroscience, 1-20.
LINK

Devalle, F., & Roxin, A. (2022). Fluctuation-driven plasticity allows for flexible rewiring of neuronal assemblies. 

arXiv preprint arXiv:2203.04641

.



LINK
Devalle, F., & Roxin, A. (2022). Network mechanisms underlying representational drift in area CA1 of hippocampus. bioRxiv.
LINK
Baumard, N., Huillery, E., Hyafil, A., & Safra, L. (2022). The cultural evolution of love in literary history. Nature Human Behaviour, 6(4), 506-522.
LINK
Hyafil, A., & Moriña, D. (2022). Analysis of the impact of lockdown on the reproduction number of the SARS-Cov-2 in Spain. Gaceta sanitaria, 35, 453-458.
LINK

Esnaola-Acebes, Jose M., Alex Roxin, and Klaus Wimmer. Flexible integration of continuous sensory evidence in perceptual estimation tasks.

Proceedings of the National Academy of Sciences

 119.45 (2022): e2214441119.

LINK
Scott, H., Wimmer, K., Pasternak, T., & Snyder, A. C. (2022). Altered Task Demands Lead to a Division of Labor for Sensory and Cognitive Processing in MT. bioRxiv, 2021-12.
LINK

Hyafil, A., de la Rocha, J., Pericas, C., Katz, L. N., Huk, A. C., & Pillow, J. W. (2022). Temporal integration is a robust feature of perceptual decisions. 

bioRxiv

.

LINK
Prat-Ortega, G., Wimmer, K., Roxin, A., & de la Rocha, J. (2021). Flexible categorization in perceptual decision making. Nature communications, 12(1), 1-15.
LINK

da Fonseca, M., Maffei, G., Moreno-Bote, R., & Hyafil, A. (2021). Emotional states and self-confidence independently fluctuate at different time scales.

LINK

van Viegen, T., Akrami, A., Bonnen, K., DeWitt, E., Hyafil, A., Ledmyr, H., … & Peters, M. A. (2021). Neuromatch Academy: Teaching computational neuroscience with global accessibility. 

Trends in cognitive sciences

, 

25

(7), 535-538.



LINK

Hernández-Navarro, L., Hermoso-Mendizabal, A., Duque, D., de la Rocha, J., & Hyafil, A. (2021). Proactive and reactive accumulation-to-bound processes compete during perceptual decisions. 

Nature Communications

, 

12

(1), 1-15.

LINK

Esnaola-Acebes, Jose M., Alex Roxin, and Klaus Wimmer. Bump attractor dynamics underlying stimulus integration in perceptual estimation tasks. 

BioRxiv

 (2021).

LINK

Hermoso-Mendizabal, A., Hyafil, A., Rueda-Orozco, P. E., Jaramillo, S., Robbe, D., & De la Rocha, J. (2020). Response outcomes gate the impact of expectations on perceptual decisions. 

Nature communications

, 

11

(1), 1-13.



LINK

Adam, V., & Hyafil, A. (2020). Non-linear regression models for behavioral and neural data analysis. 

arXiv preprint arXiv:2002.00920

.



LINK

Hernández-Navarro, L., Hermoso-Mendizabal, A., Duque, D., Hyafil, A., & de la Rocha, J. (2020). Sensory evidence integration and action initiation occur in parallel during perceptual decisions.



LINK

Loyola-Navarro, R., Moënne-Loccoz, C., Vergara, R. C., Hyafil, A., Aboitiz, F., & Maldonado, P. E. (2020). Agency improves working memory and accelerates visual and attentional processing. 

BioRxiv

.



LINK
Malone, P. S., Eberhardt, S. P., Wimmer, K., Sprouse, C., Klein, R., Glomb, K., … & Riesenhuber, M. (2019). Neural mechanisms of vibrotactile categorization. Human brain mapping, 40(10), 3078-3090.
LINK

Schustek, P., Hyafil, A., & Moreno-Bote, R. (2019). Human confidence judgments reflect reliability-based hierarchical integration of contextual information. 

Nature communications

, 

10

(1), 1-15.

LINK

Pietras, B., Devalle, F., Roxin, A., Daffertshofer, A., & Montbrió, E. (2019). Exact firing rate model reveals the differential effects of chemical versus electrical synapses in spiking networks. 

Physical Review E

, 

100

(4), 042412.

LINK

Roxin, Alex. Drift–diffusion models for multiple-alternative forced-choice decision making. 

The Journal of Mathematical Neuroscience

 9.1 (2019): 1-23.

LINK
Theodoni, P., Rovira, B., Wang, Y., & Roxin, A. (2018). Theta-modulation drives the emergence of connectivity patterns underlying replay in a network model of place cells. Elife, 7, e37388.
LINK

Cernak, M., Asaei, A., & Hyafil, A. (2018). Cognitive speech coding: examining the impact of cognitive speech processing on speech compression. 

IEEE Signal Processing Magazine

, 

35

(3), 97-109.



LINK

Schmidt, H., Avitabile, D., Montbrió, E., & Roxin, A. (2018). Network mechanisms underlying the role of oscillations in cognitive tasks. 

PLoS computational biology

, 

14

(9), e1006430.



LINK
Esnaola-Acebes, J. M., Roxin, A., Avitabile, D., & Montbrió, E. (2017). Synchrony-induced modes of oscillation of a neural field model. Physical Review E, 96(5), 052407.
LINK

Hyafil, A. (2017). Disharmony in neural oscillations. 

Journal of Neurophysiology

, 

118

(1), 1-3.



LINK
Jercog, D., Roxin, A., Bartho, P., Luczak, A., Compte, A., & de la Rocha, J. (2017). UP-DOWN cortical dynamics reflect state transitions in a bistable network. Elife, 6, e22425.
LINK

Hyafil, A., & Moreno-Bote, R. (2017). Breaking down hierarchies of decision-making in primates. 

Elife

, 

6

, e16650.



LINK
Vegué, M., Perin, R., & Roxin, A. (2017). On the structure of cortical microcircuits inferred from small sample sizes. Journal of Neuroscience, 37(35), 8498-8510.
LINK
Nykamp, D. Q., Friedman, D., Shaker, S., Shinn, M., Vella, M., Compte, A., & Roxin, A. (2017). Mean-field equations for neuronal networks with arbitrary degree distributions. Physical Review E, 95(4), 042323.
LINK
Ramirez-Mahaluf, J. P., Roxin, A., Mayberg, H. S., & Compte, A. (2017). A computational model of major depression: the role of glutamate dysfunction on cingulo-frontal network dynamics. Cerebral Cortex, 27(1), 660-679.

LINK
Roxin, A., & Compte, A. (2016). Oscillations in the bistable regime of neuronal networks. Physical Review E, 94(1), 012410.
LINK
Wimmer, K., Ramon, M., Pasternak, T., & Compte, A. (2016). Transitions between multiband oscillatory patterns characterize memory-guided perceptual decisions in prefrontal circuits. Journal of Neuroscience, 36(2), 489-505.
LINK
Sisan, T. B., Yi, T., Roxin, A., & Lichter, S. (2016). Liquid slip at the molecular scale. In Handbook of Nanophysics: Nanoparticles and Quantum Dots. CRC Press.

LINK

Hyafil, A., & Koechlin, E. (2016). A neurocomputational model of human frontopolar cortex function. 

bioRxiv

, 037150.



LINK
Wimmer, K., Spinelli, P., & Pasternak, T. (2016). Prefrontal neurons represent motion signals from across the visual field but for memory-guided comparisons depend on neurons providing these signals. Journal of Neuroscience, 36(36), 9351-9364.
LINK
Wimmer, K., Compte, A., Roxin, A., Peixoto, D., Renart, A., & De La Rocha, J. (2015). Sensory integration dynamics in a hierarchical network explains choice probabilities in cortical area MT. Nature communications, 6(1), 1-13.
LINK

Baumard, N., Hyafil, A., Morris, I., & Boyer, P. (2015). Increased affluence explains the emergence of ascetic wisdoms and moralizing religions. 

Current Biology

, 

25

(1), 10-15.



LINK

Hyafil, A., Giraud, A. L., Fontolan, L., & Gutkin, B. (2015). Neural cross-frequency coupling: connecting architectures, mechanisms, and functions. 

Trends in neurosciences

, 

38

(11), 725-740.



LINK

Hyafil, A. (2015). Misidentifications of specific forms of cross-frequency coupling: three warnings. 

Frontiers in neuroscience

, 

9

, 370.



LINK
Montbrió, E., Pazó, D., & Roxin, A. (2015). Macroscopic description for networks of spiking neurons. Physical Review X, 5(2), 021028.
LINK
Wimmer, K., Compte, A., Roxin, A., Peixoto, D., Renart, A., & De La Rocha, J. (2015). Sensory integration dynamics in a hierarchical network explains choice probabilities in cortical area MT. Nature communications, 6(1), 1-13.
LINK

Hyafil, A., & Cernak, M. (2015). 

Neuromorphic based oscillatory device for incremental syllable boundary detection

 (No. REP_WORK). Idiap.



LINK

Hyafil, A., Fontolan, L., Kabdebon, C., Gutkin, B., & Giraud, A. L. (2015). Speech encoding by coupled cortical theta and gamma oscillations. 

Elife

, 

4

, e06213.



LINK

Baumard, N., Hyafil, A., & Boyer, P. (2015). What changed during the axial age: Cognitive styles or reward systems?. 

Communicative & integrative biology

, 

8

(5), e1046657.



LINK
Wimmer, K., Nykamp, D. Q., Constantinidis, C., & Compte, A. (2014). Bump attractor dynamics in prefrontal cortex explains behavioral precision in spatial working memory. Nature neuroscience, 17(3), 431-439.
LINK
Roxin, A., & Fusi, S. (2013). Efficient partitioning of memory systems and its importance for memory consolidation. PLoS computational biology, 9(7), e1003146.
LINK

Fontolan, L., Krupa, M., Hyafil, A., & Gutkin, B. (2013). Analytical insights on theta-gamma coupled neural oscillators. 

The Journal of Mathematical Neuroscience

, 

3

(1), 1-20.



LINK
Roxin, A., Brunel, N., Hansel, D., Mongillo, G., & van Vreeswijk, C. (2011). On the distribution of firing rates in networks of cortical neurons. Journal of Neuroscience, 31(45), 16217-16226.
LINK
Roxin, A. (2011). The role of degree distribution in shaping the dynamics in networks of sparsely connected spiking neurons. Frontiers in computational neuroscience, 5, 8.
LINK
Roxin, A., & Montbrió, E. (2011). How effective delays shape oscillatory dynamics in neuronal networks. Physica D: Nonlinear Phenomena, 240(3), 323-345.
LINK

Hyafil, A., Gutkin, B., & Giraud, A. L. (2011). A theoretical exploration of speech/neural oscillation alignment for speech parsing. In 

Front. Hum. Neurosci. Conference Abstract: XI International Conference on Cognitive Neuroscience (ICON XI)

.



LINK
Stimberg, M., Wimmer, K., Martin, R., Schwabe, L., Marino, J., Schummers, J., … & Obermayer, K. (2009). The operating regime of local computations in primary visual cortex. Cerebral Cortex, 19(9), 2166-2180.
LINK

Hyafil, A., Summerfield, C., & Koechlin, E. (2009). Two mechanisms for task switching in the prefrontal cortex. 

Journal of Neuroscience

, 

29

(16), 5135-5142.



LINK
Wimmer, K., Stimberg, M., Martin, R., Schwabe, L., Mariño, J., Schummers, J., … & Obermayer, K. (2008). Dependence of orientation tuning on recurrent excitation and inhibition in a network model of V1. Advances in Neural Information Processing Systems, 21.
LINK
Wimmer, K., Hildebrandt, K. J., Hennig, R. M., & Obermayer, K. (2008). Adaptation and selective information transmission in the cricket auditory neuron AN2. PLoS Computational Biology, 4(9), e1000182.
LINK
Roxin, A., Hakim, V., & Brunel, N. (2008). The statistics of repeating patterns of cortical activity can be reproduced by a model network of stochastic binary neurons. Journal of neuroscience, 28(42), 10734-10745.
LINK
Roxin, A., & Ledberg, A. (2008). Neurobiological models of two-choice decision making can be reduced to a one-dimensional nonlinear diffusion equation. PLoS Computational Biology, 4(3), e1000046.
LINK
Martini, A., Roxin, A., Snurr, R. Q., Wang, Q., & Lichter, S. (2008). Molecular mechanisms of liquid slip. Journal of Fluid Mechanics, 600, 257-269.
LINK

Hyafil, A. (2008). 

Du lien entre flexibilité cognitive et motivation dans le cortex préfrontal humain

 (Doctoral dissertation, Paris 6).



LINK
Riecke, H., Roxin, A., Madruga, S., & Solla, S. A. (2007). Multiple attractors, long chaotic transients, and failure in small-world networks of excitable neurons. Chaos: An Interdisciplinary Journal of Nonlinear Science, 17(2), 026110.
LINK
Schummers, J., Cronin, B., Wimmer, K., Stimberg, M., Martin, R., Obermayer, K. H., … & Sur, M. (2007). Dynamics of orientation tuning in cat V1 neurons depend on location within layers and orientation maps. Frontiers in neuroscience, 1, 11.
LINK

Koechlin, E., & Hyafil, A. (2007). Anterior prefrontal function and the limits of human decision-making. 

Science

, 

318

(5850), 594-598.



LINK
Roxin, A., Brunel, N., & Hansel, D. (2006). Methods in Neuronal Modeling Methods in Neuronal Modeling, 1998. Progress of theoretical physics. Supplement, 161, 68-85.
LINK
Jarsky, T., Roxin, A., Kath, W. L., & Spruston, N. (2005). Conditional dendritic spike propagation following distal synaptic activation of hippocampal CA1 pyramidal neurons. Nature neuroscience, 8(12), 1667-1676.
LINK
Roxin, A., Brunel, N., & Hansel, D. (2005). Role of delays in shaping spatiotemporal dynamics of neuronal activity in large networks. Physical review letters, 94(23), 238103.
LINK
Roxin, A., Riecke, H., & Solla, S. A. (2004). Self-sustained activity in a small-world network of excitable neurons. Physical review letters, 92(19), 198101.
LINK
Lichter, S., Roxin, A., & Mandre, S. (2004). Mechanisms for liquid slip at solid surfaces. Physical review letters, 93(8), 086001.
LINK
Roxin, A., & Riecke, H. (2002). Rotating convection in an anisotropic system. Physical Review E, 65(4), 046219.
LINK
Roxin, A., & Riecke, H. (2001). Destabilization and localization of traveling waves by an advected field. Physica D: Nonlinear Phenomena, 156(1-2), 19-38.
LINK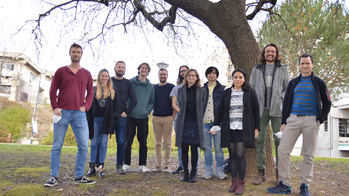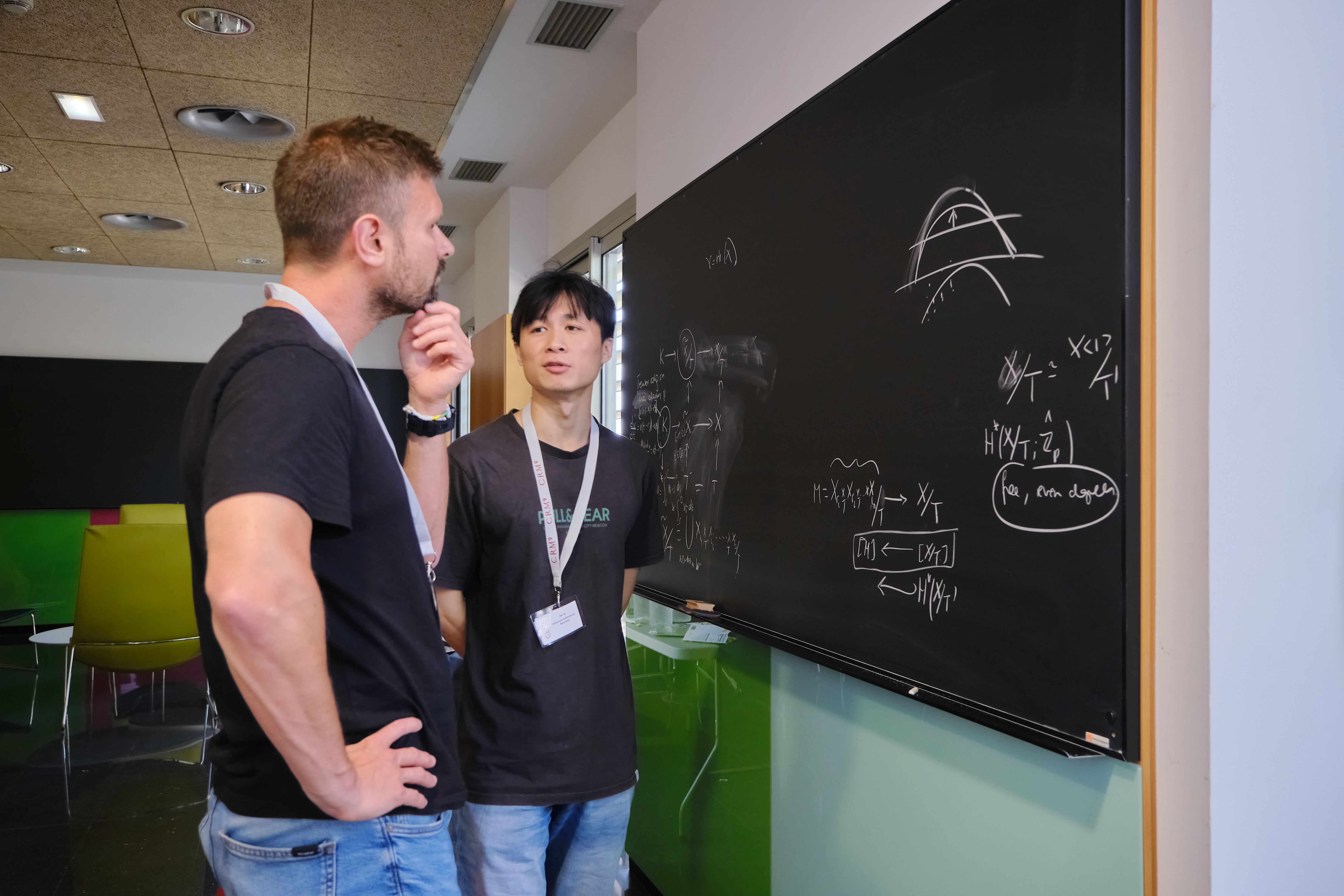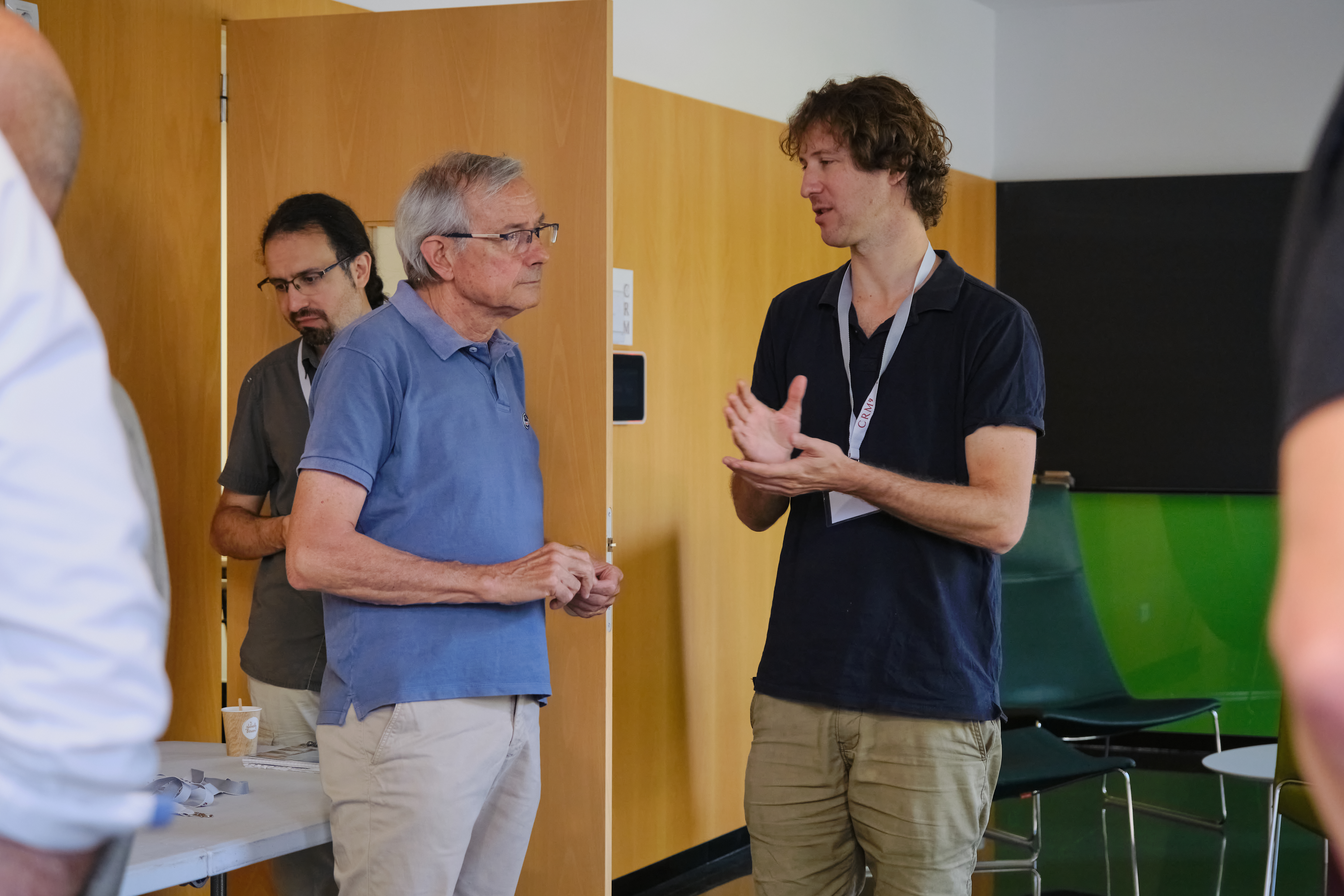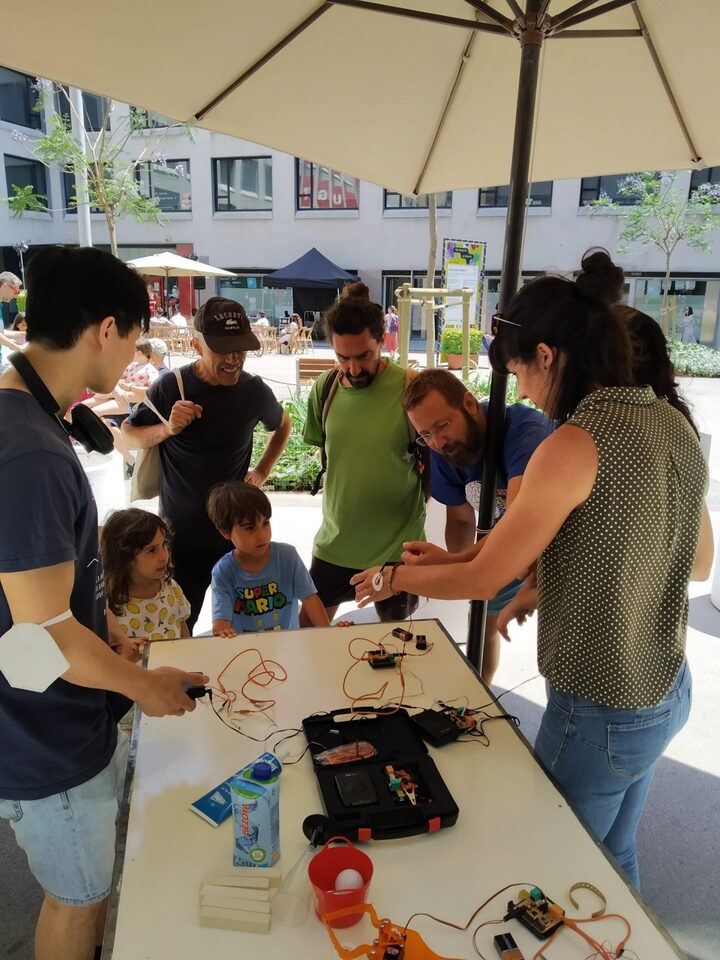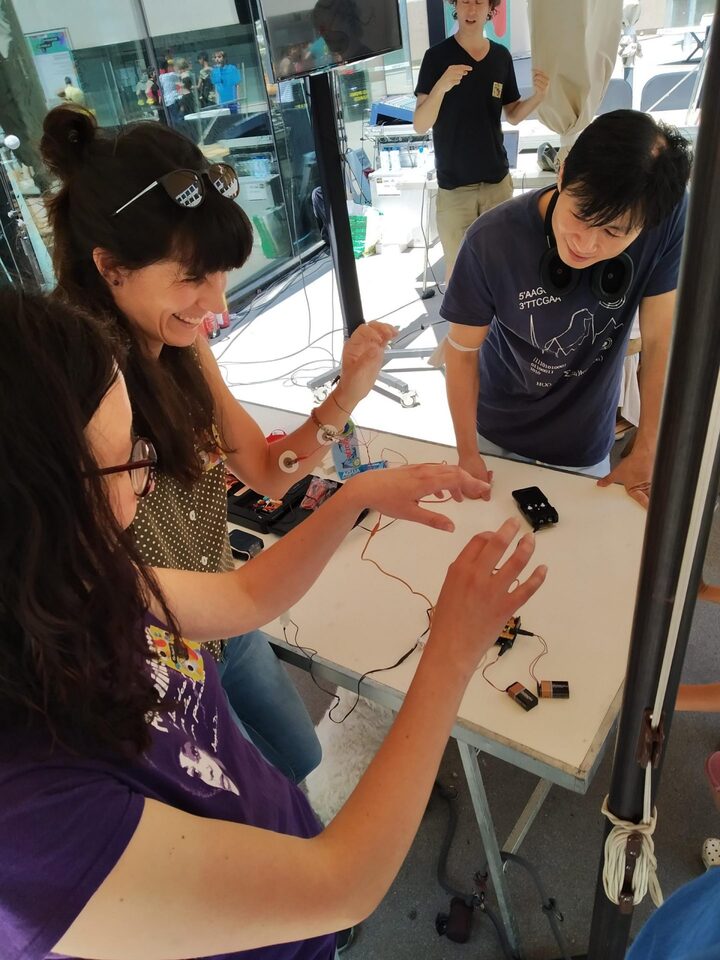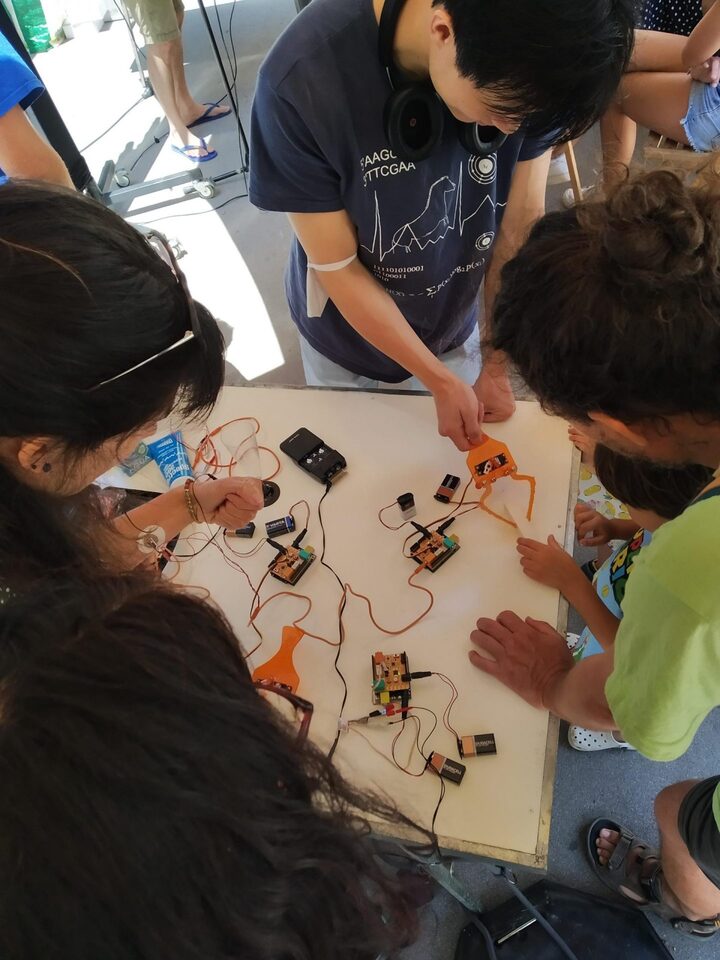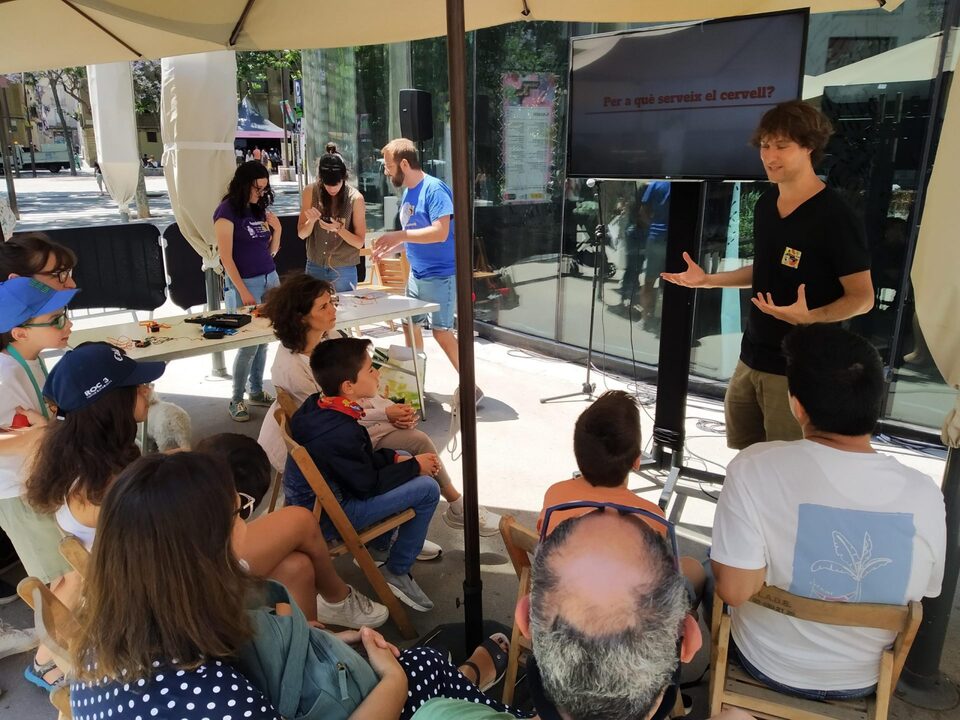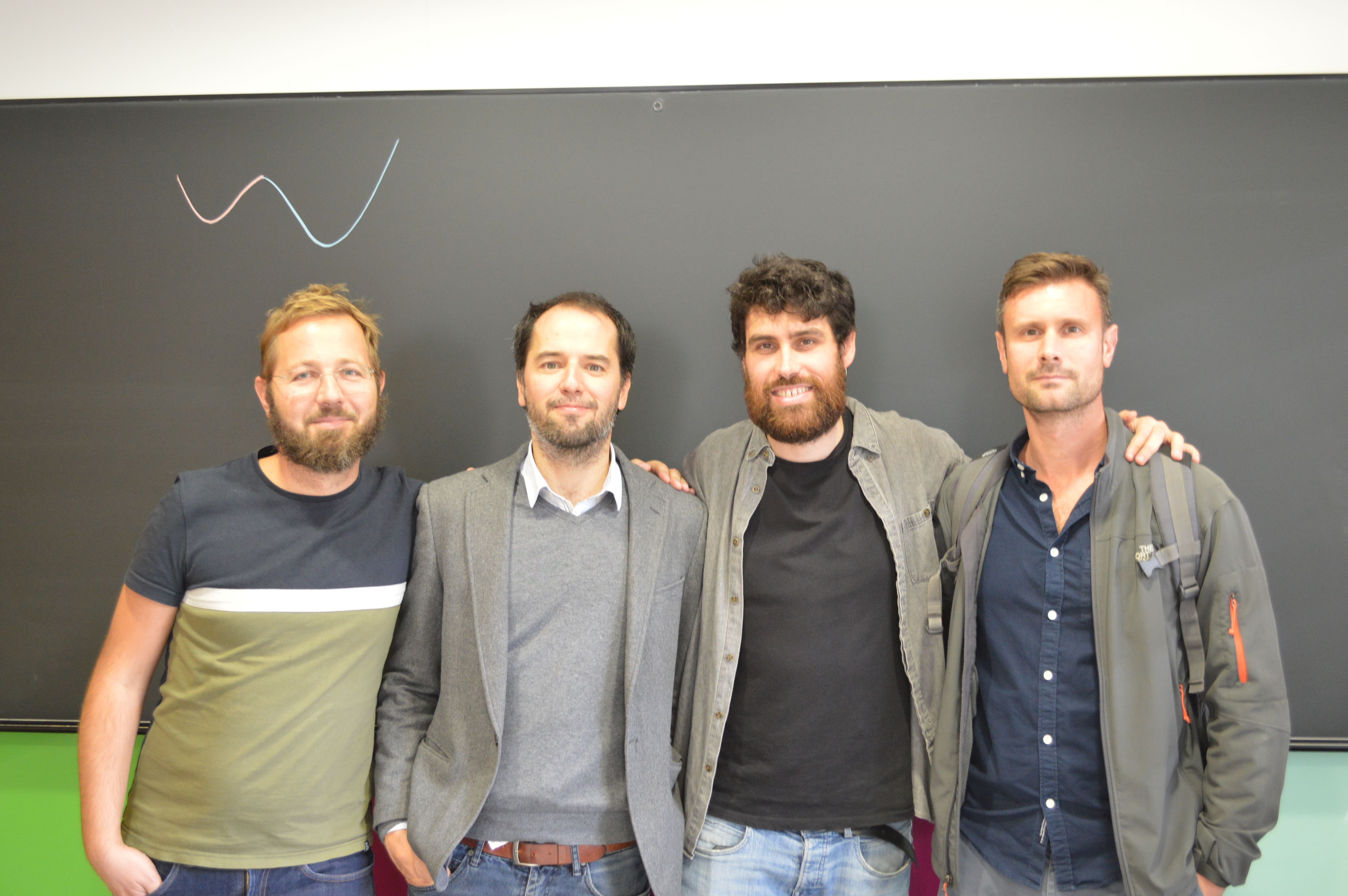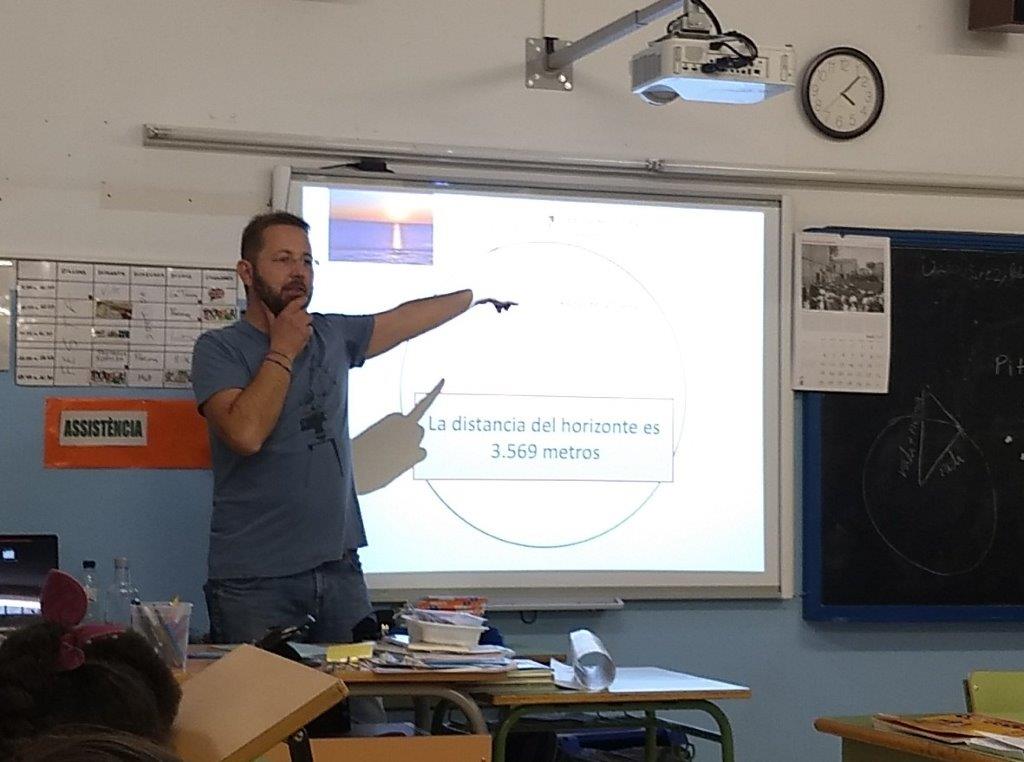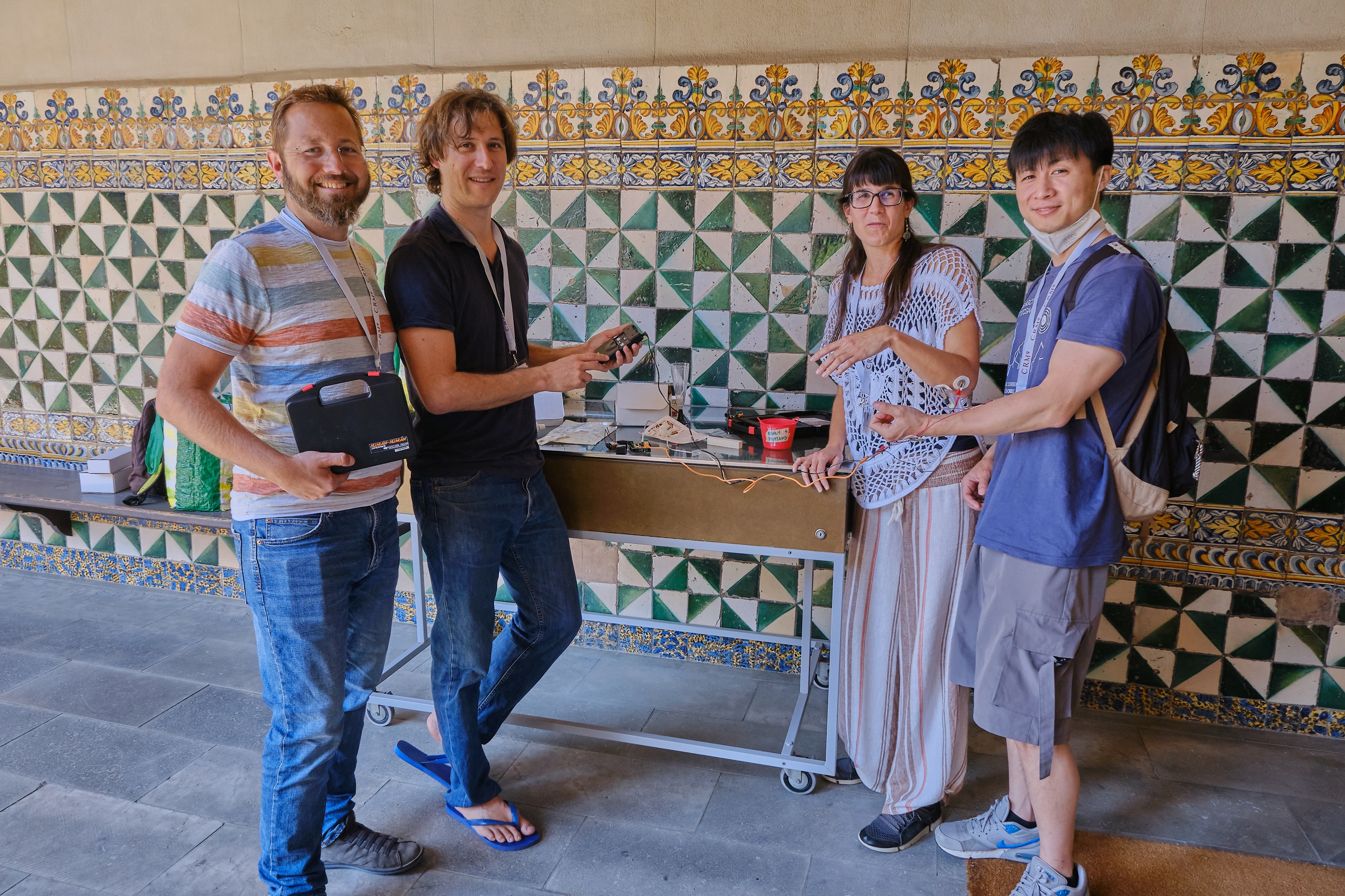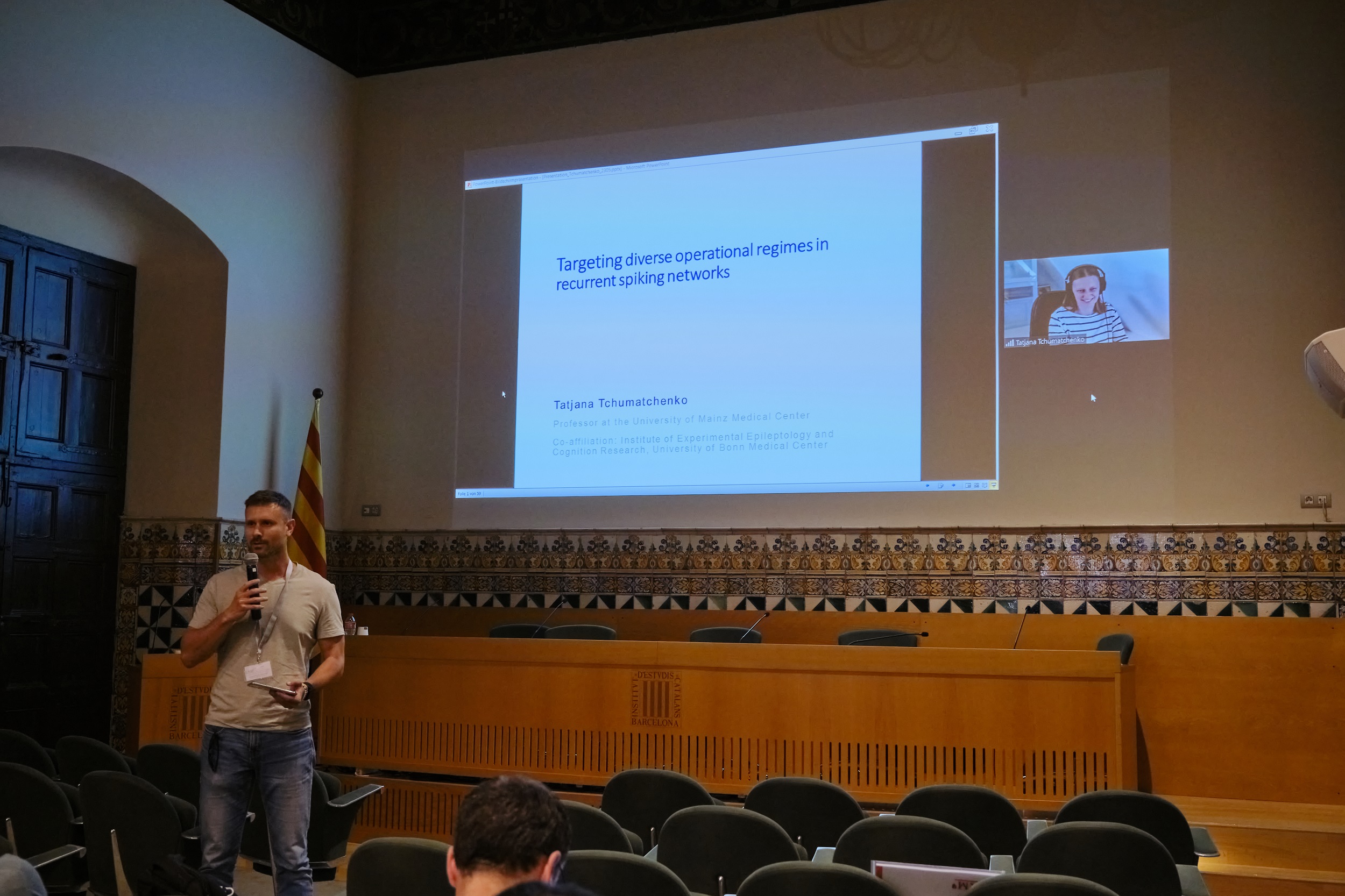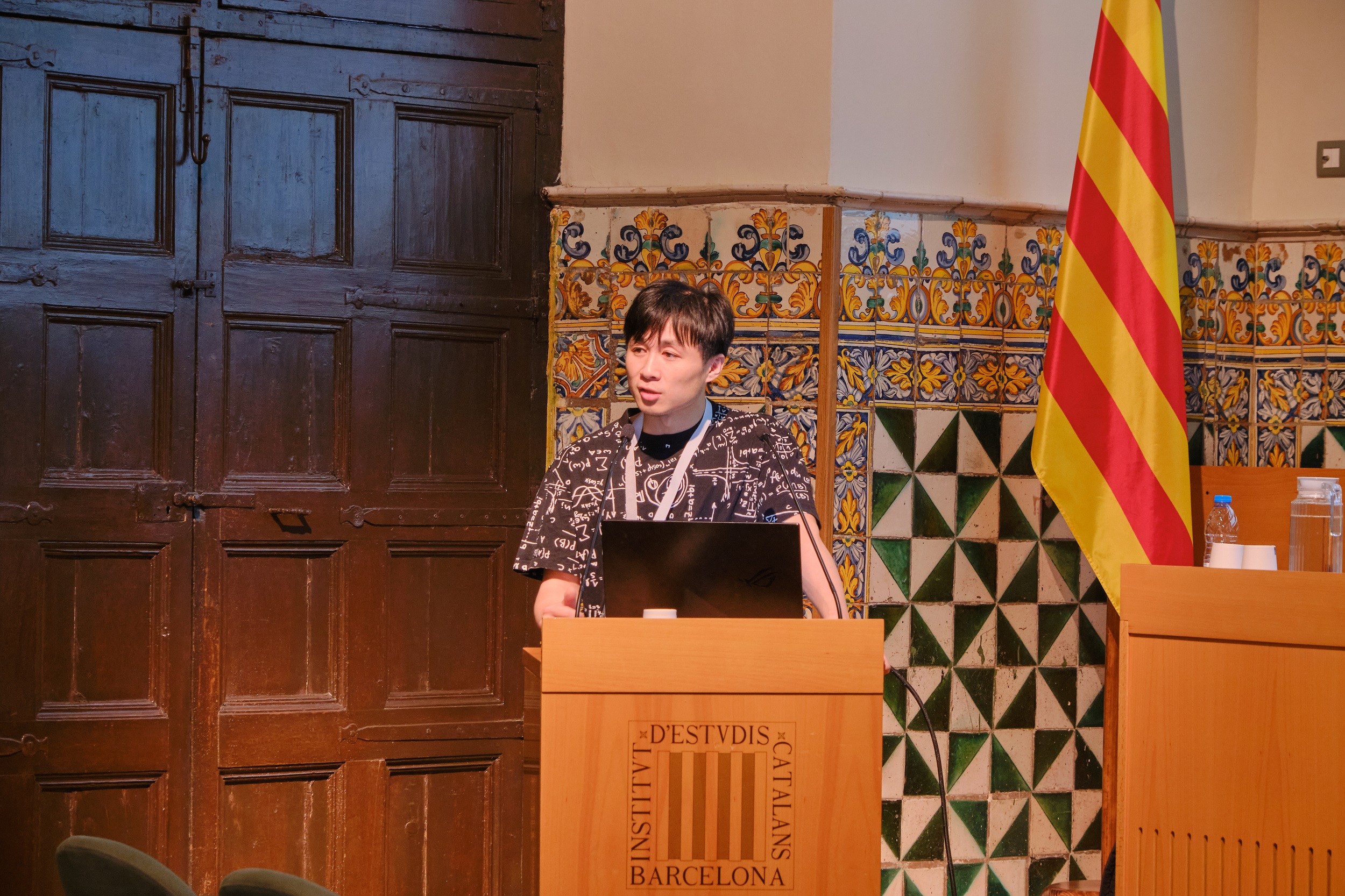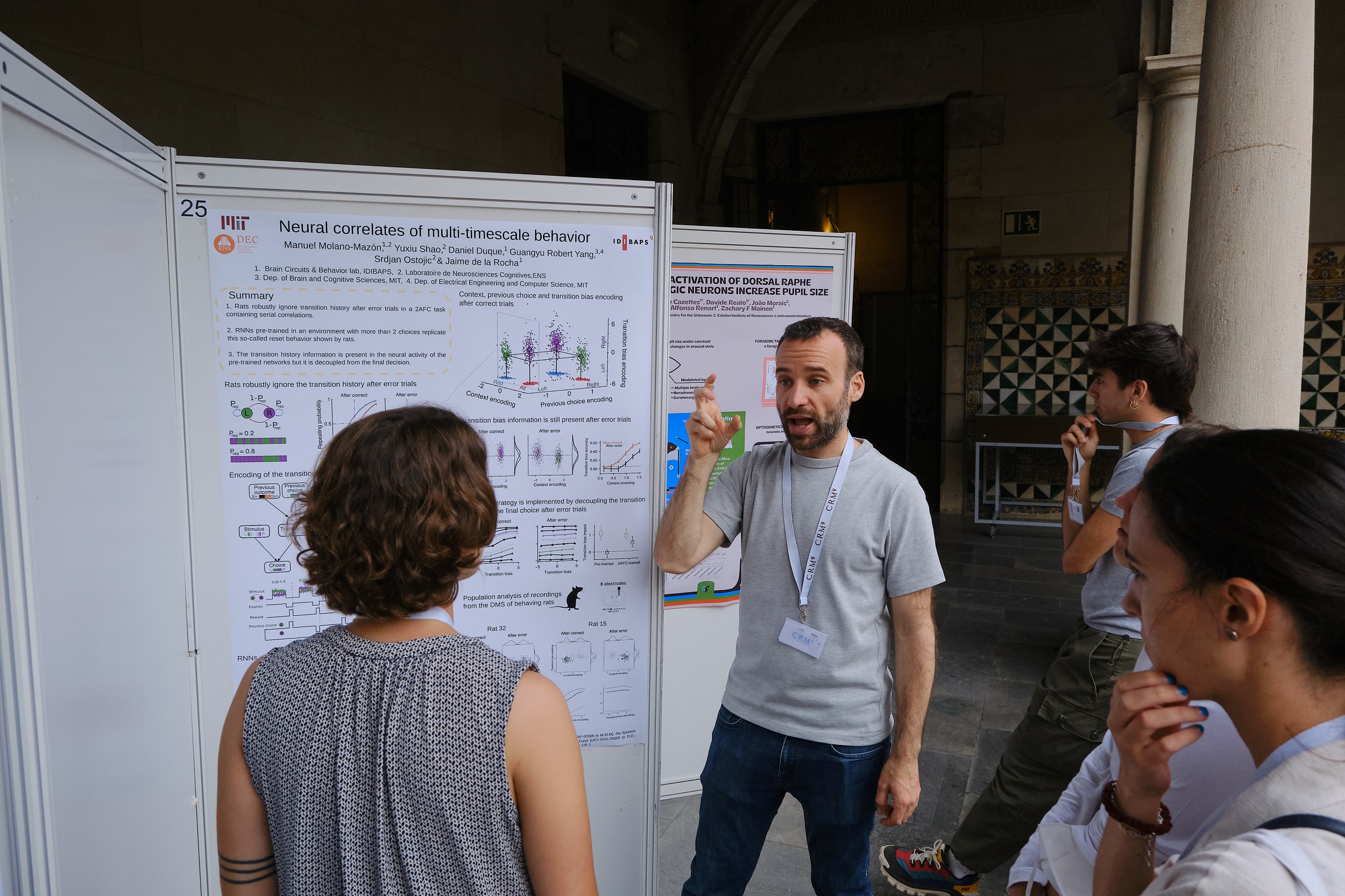 MicrosoftTeams-image (13)
MicrosoftTeams-image (12)
MicrosoftTeams-image (11)
IMG_20190306_160700757dddd